Every night, more than 3,000 people across Sacramento are homeless. Many of them are veterans, sleeping outside, braving the cold, wind and rain.
That sad reality is something Jason Carney is currently experiencing first hand. Carney, 37, is a sergeant in the California National Guard, an activist, and founder of the group "Vets for the 99%."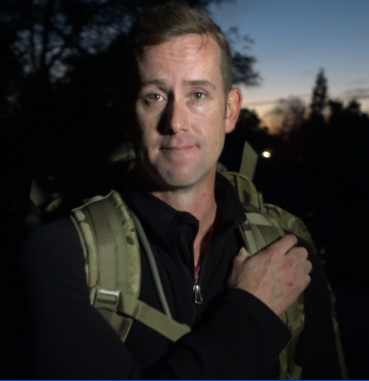 And, as a way to bring awareness to the issue of homelessness in Sacramento, for 30 days, he's living as a homeless person.
"I am going to show people that the homeless are not a disease. That mental health issues are real," Carney said on an announcement video on the "Vets for the 99%" Facebook page. "That these people are being pushed out not because of laziness, not because they couldn't try hard enough, but because the system is stacked against them."
The idea for the project came to Carney after watching the documentary "Super Size Me," which follows director Morgan Spurlock as he eats only McDonald's for 30 days straight in an effort to highlight the negative effects of fast food.
At the time of this article's posting, Carney is roughly two weeks into his experiment, which includes posting daily Facebook videos about the homeless people he has met.
We first met up with Carney in Citrus Heights at the end of his first week. In just that time, he said he had hurt his arm and sprained his ankle, walked a total of roughly 80 miles, slept outside in the rain and eaten only a few meals.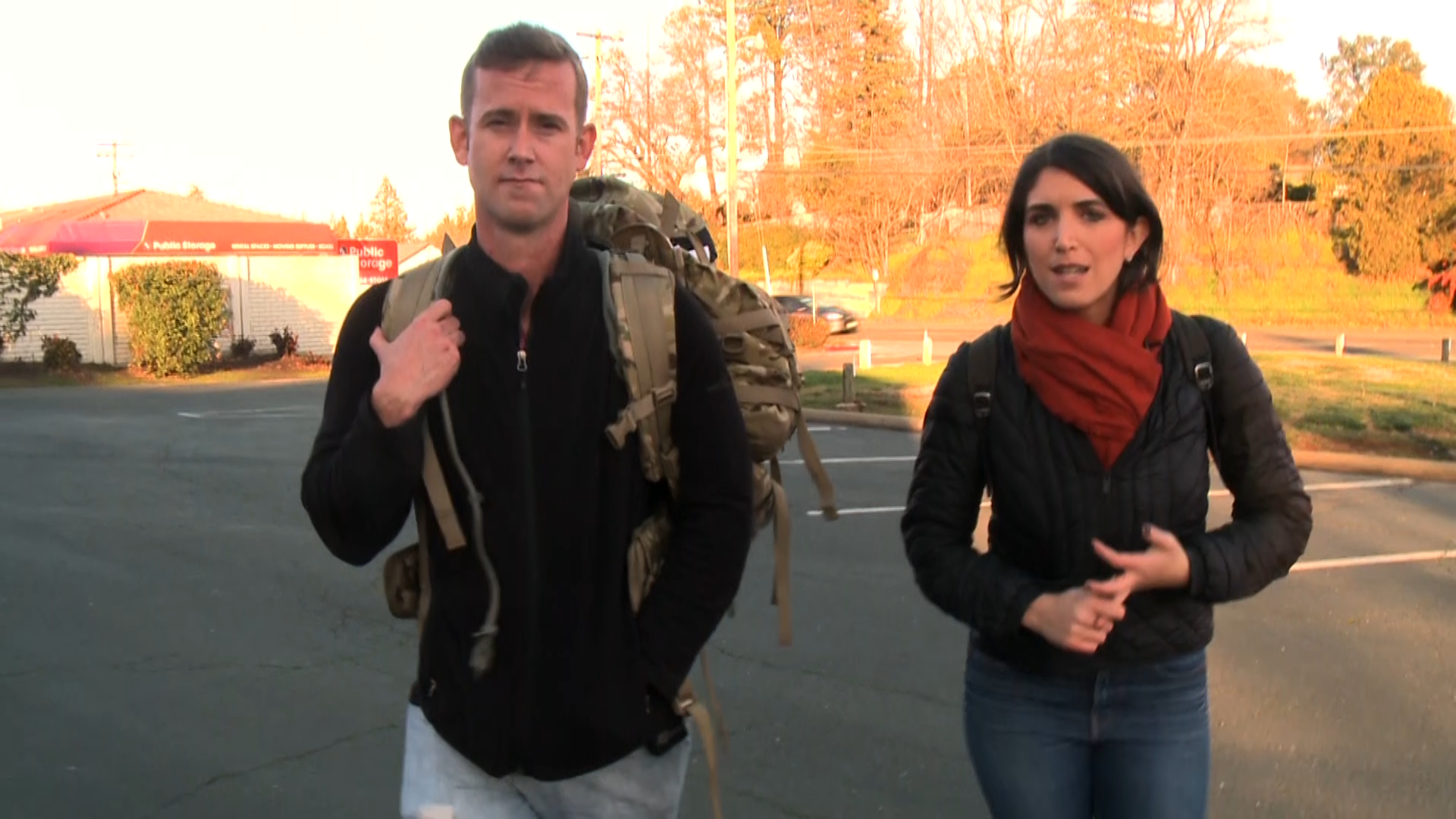 "Seeing the traps of the rain, the cold, slippery surfaces, different types of people you run into, lack of shelter, lack of food, it's kind of taken a toll on my body just in the first quarter of this," Carney said. "It's been one of those things where you kind of lose your sense of humor and you just find yourself essentially functioning on an almost basic level."
That afternoon, Carney walked to the Advent Lutheran Church where he was hoping their book bank might be open. Unfortunately, it was not and there was no other food bank within walking distance.
"There's not anything to do," Carney said. "You go to bed hungry."
Later that night, Carney found a place in a park in Fair Oaks to set up his camp for the night. But within a few minutes of laying out his sleeping bag, security drove by and told him to leave.
"It actually captured a thing that these people are suffering from, which is constantly being harassed and moved," Carney said. "Unfortunately, they don't have any other places to go."
Four days later, we met up with Carney again. He said he felt like he was coming down with the flu.
"People complain they only get six hours of sleep a night or what have you," he said. "In the 13 days I've done this, I've maybe averaged 2.5 hours a night."
To get a better understanding of what services there are for the homeless, Carney went to check out Loaves and Fishes near downtown Sacramento.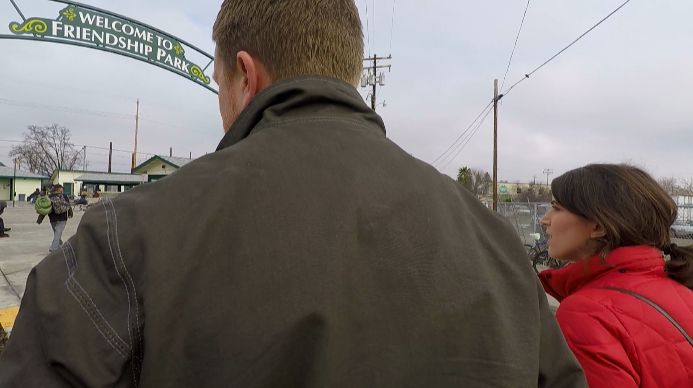 "It's nice to see but I wish it wasn't actually needed," Carney said. "There's still a larger problem."
That larger problem, as Carney has learned, steps from issues like the lack of affordable housing, mental illness and drugs — as was the case for Tyler, a homeless man Carney met that morning who is recovering from an opioid addiction.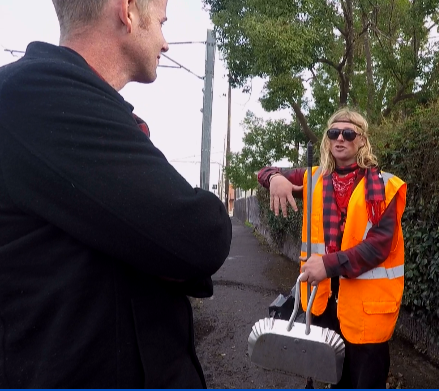 "I'm in recovery and I'm on the street," Tyler said. "Do you know how...difficult that is?"
Carney said he feels he needed to do something as radical as what he's doing in order to get people to understand how dire the homeless situation really is.
"You do something radical, and frankly insane, like this, it may get one or two people talking and be like, 'Wow I didn't know it was like this," Carney said. "They start talking to people, and it has almost like a virus affect. And it spreads.
"And that's what I'm hoping for. I want this message to get out, so people realize this is right underneath their nose and they shouldn't be OK with this."