SACRAMENTO, Calif. — Craig Williams was shopping at a 7-Eleven in South Land Park last year when his life changed forever.
On May 4, 2018, Williams left his vehicle running in the convenience store parking lot as he ran in to make his purchases. Leaving a car idle is against the law, but Williams says he was unaware of that.
When a police officer confronted him about it, an interaction occurred that led to the officer tackling Williams to the ground and arresting him. The District Attorney later dropped all charges.
"The fact that criminal charges weren't filed doesn't mean that Mr. Williams wasn't harmed," Williams' attorney Justin Ward told ABC10.
Williams says the incident made an existing back injury worse, caused him psychological distress, damaged his position at work and dragged his name through the mud.
"My back is still a little messed up," Williams said. "I'm just trying to get through it and just living day by day."
Now, he's suing both the City of Sacramento and the arresting officer, Corey Johnson. His attorney filed the lawsuit in federal court Thursday night.
"I definitely feel like the officer was in the wrong," Williams told ABC10 on Friday evening, less than a day after his lawsuit was filed.
ABC10 asked the Sacramento Police Department about Williams' lawsuit. A Sac PD spokesperson said the department can't comment on personnel matters, regarding Officer Johnson, and referred questions about the city's portion of the lawsuit to the city attorney.
The Sacramento City Attorney's office told ABC10 the one person in the office who handles media requests, Jenny Manzer, is out of the office until May 7.
Ward said that because he filed the lawsuit in federal court Thursday night, the city has not yet been served its summons. The suit is still in its early stages.
The lawsuit claims the city and officer violated a mix of 10 different federal and state laws, including some of Williams' civil rights. It says Williams was the victim of excessive force, denial of medical care and unreasonable search and seizure – detention and arrest, among other things. It also alleges the city of Sacramento failed to properly train its employee, the police officer, and is therefore liable for his actions.
"The officer could've handled it in a much different way," Ward said.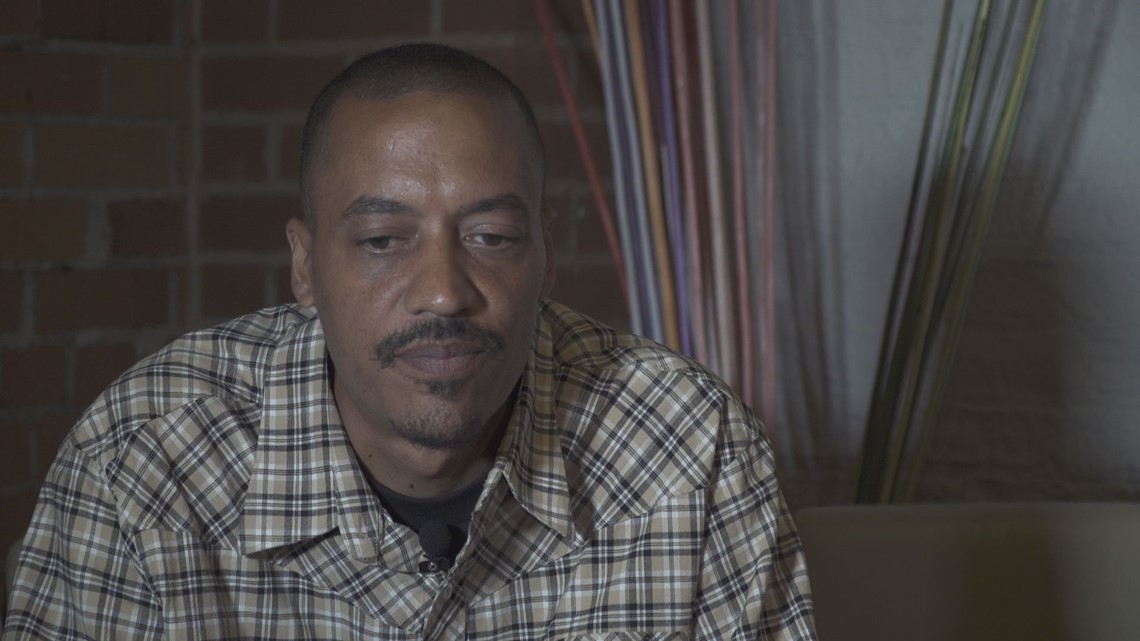 Williams is asking, in part, for more than $100,000 in compensation for costs including lost wages, medical treatment and attorney fees.
"I feel like I should be compensated for what I went through," Williams told ABC10 Friday evening.
According to the lawsuit and multiple videos – including body camera video provided by the Sacramento Police Department, surveillance video from 7-Eleven and bystanders' cell phone video – the following is what happened.
Officer Johnson made contact with Williams when he emerged from the store.
A terse conversation began after the video shows Johnson opening Williams' driver-side door and leaning over toward the steering wheel – possibly to turn off the car and/or turn down the car's stereo, which the officer said was playing loud music. The officer's arm goes out of frame of the body cam video at that point.
"You have your car running," the officer explained. "It's a misdemeanor to leave your car running. Plus, you had your stereo loud to where it could be heard."
"That has nothing to do with what's going on, man," Williams repeatedly said to the officer.
The officer then asked Williams for his driver license.
"Why am I getting harassed…officer?" Williams asked.
"I've already told you, your car was running," the officer said.
"That's against the law to have your car running? I'm just asking," Williams said.
Williams had his phone out at this point, which appeared to be recording the officer.
"I didn't break no law," Williams said.
"I'm trying to tell you that you broke the law," the officer replied.
He told Williams to set down his phone. Williams kept his phone up.
"I'm going to detain you," the officer said.
"Detain me for what? What are you detaining me for? Don't grab me!" Williams replied.
At that point, Officer Johnson grabbed Williams.
The officer told Williams he was trying to explain the law to him.
"There is no law for leaving your car running!" Williams insisted.
"Yes, there is," Johnson replied.
"I'm going to throw you on the ground here in a second," Johnson told Williams.
The officer then threw Williams to the ground.
"Man, what are you doing? Get off of me!" Williams cried out, eventually saying, "Alright, I give up! I give up!"
Johnson ultimately arrested him, saying Williams resisted arrested when the officer tried confronting him about his idle car. Later that month, District Attorney Anne Marie Schubert dropped charges against Williams.
"Based upon our review, it's what we do every day in our business, is we look at police reports, we make decisions," Schubert told ABC10 at the time. "We have an ethical obligation that we don't file cases unless we can prove a case beyond a reasonable doubt or we have the authority to not file in the interest of justice, and that's what we felt, in this case, was the appropriate solution."
To critics who say Williams should have just given the officer his ID and complied with instructions in the first place, NAACP Sacramento chapter president Betty Williams told ABC10 last year, "If he was a soccer mom, it would've been a totally different story."
Officer Johnson is white. Williams is black.
This incident took place less than two months after two Sacramento police officers shot and killed 22-year-old Stephon Clark in his grandmother's backyard, following a pursuit in which police suspected Clark of damaging cars in the neighborhood. Clark was unarmed, though he was holding a cell phone at the time he was shot, which the two officers claim they thought was a gun.
Clark's death sparked protests throughout the city, as demonstrators called for police reforms.
In a statement to ABC10 last May, regarding Williams' arrest, Sacramento Police said, "These videos demonstrate how important it is for there to be a relationship of trust between a police department and the community it serves. When that level of trust is absent, even minor incidents – such as a warning of a city code violation – can escalate into unpleasant and even dangerous events."
At the time, there wasn't much trust between Sacramento's police department and its African American community.
"So tensions are high and the officer had to know that," Ward said, "but rather than de-escalate the situation, which is what he should've done, he escalated the situation, and then he decided to grab Mr. Williams' arm and get physical with him."
He said he doesn't want what happened to him to happen to anybody else.
"I hope people hear this and see this," he said.
________________________________________________________________