City officials are advising residents to be aware of the closures and potential traffic. Road closures include:
J Street between Carlson Drive and 45th Street
45th Street between J Street and Folsom Boulevard
Folsom Boulevard between 45th and 41st streets
41st Street between Folsom Boulevard and H Street
H Street between Alhambra Boulevard and 55th Street
Alhambra Boulevard between H Street and McKinley Boulevard
McKinley Boulevard between Alhambra Boulevard and Elvas Avenue
Elvas Avenue between McKinley Boulevard & 51st Street
51st Street between Elvas Avenue and D Street
D Street between 51st Street and Coloma Way
Coloma Way between D Street and Pico Way
Pico Way between Coloma Way and F Street
F Street between Pico Way and 47th Street
47th Street between F and H streets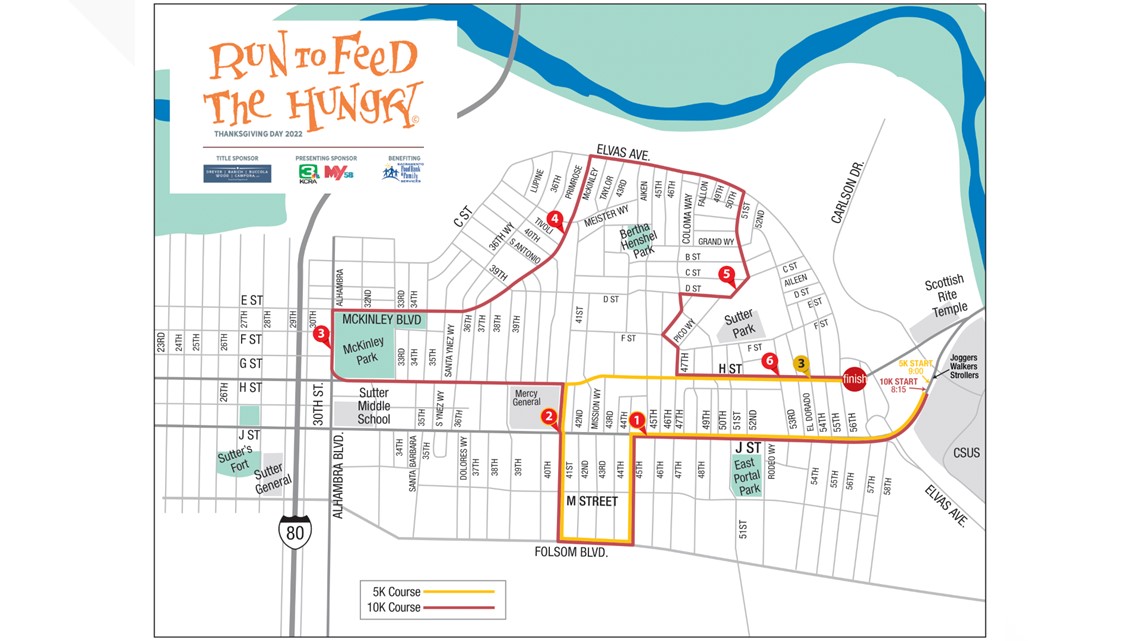 The 10K run starts at 8:15 a.m. and the 5K at 9 a.m.
Both events begin on J Street just west of the Sacramento State campus entrance. Both runs end at the Scottish Rite Temple Parking Lot at 56th and H streets. Roads will remained closed to traffic until approximately noon.
ABC10: Watch, Download, Read