SACRAMENTO, Calif. — Most bars aren't open at 8 a.m. on a Sunday, but on the morning of the Women's World Cup, establishments all over Sacramento were packed with soccer fans clad in red, white and blue.
Sunday marks the soccer team's fourth Women's World Cup championship. Considering the Women's World Cup has now been held eight times, the US holds half of those titles.
Redding native Megan Rapinoe helped lead her team to victory, scoring the first of two goals in the 2-0 win against the Netherlands and winning the Golden Boot as the top player in the entire month-long tournament.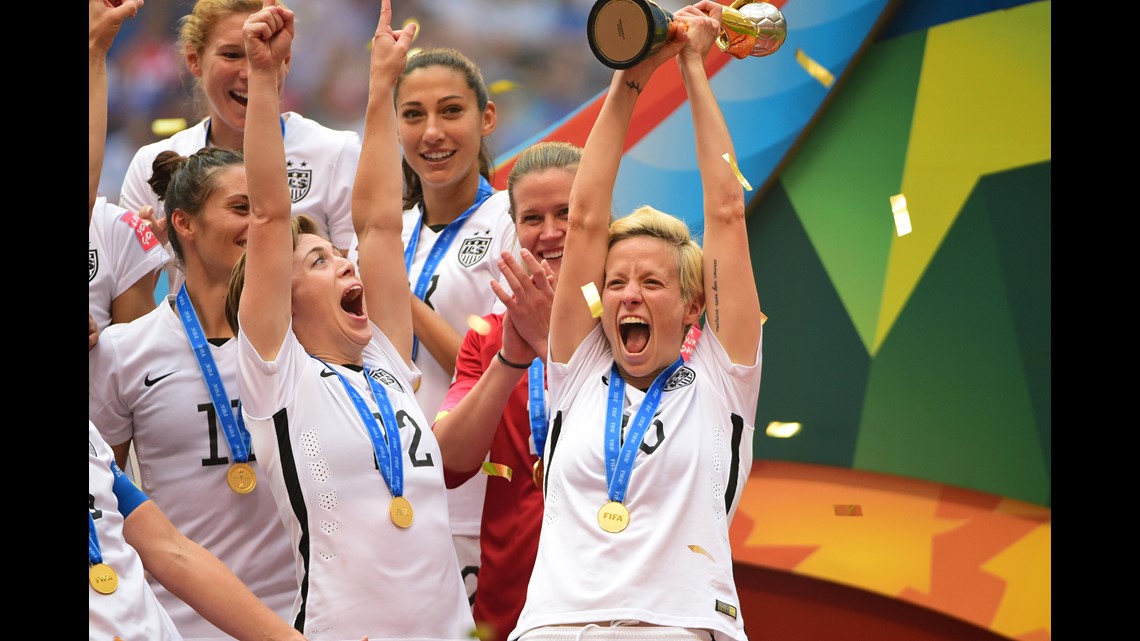 Krissie Goetz watched the match at Constanza's sports bar in Midtown Sacramento — where the Sacramento Chapter of the American Outlaws held its watch party — but she watched the games leading up to it from a seat more than 5,000 miles away.
"I just came back from 10 days in France at the Women's World Cup," she told ABC10 Sunday morning. "Seeing (Megan Rapinoe) live is just so impressive!"
Goetz is a fan of the purple-haired Rapinoe not only because she is a fellow Northern Californian and talented soccer player, but also because of what Rapinoe is doing for women in sports, like calling out inequalities between men and women athletes' pay.
"I'm glad that she is outspoken. I'm glad that she is putting women's sports on the front page," Goetz, who teaches middle school physical education, said. "Being a teacher, women's sports have not been on the front page...Any kind of spotlight is going to be helpful."
The Sac Republic – and the city of Sacramento – have been vying for years for a spot among the Major League Soccer (MLS) cities, and they may have their answer later this month. A decision on which cities/teams will be added is expected by the All-Star game in Orlando in late July.
"We love soccer and we want to build soccer in the United States," American Outlaws Sacramento Chapter President Drew Farmer said. "We want a stadium here because if we get a stadium, US Soccer will bring men's and women's national matches here. If we get a good-sized stadium, you know, a real good-looking, new stadium, they want to play in the capital of California."
In April, Sacramento City Council members approved plans for a $250 million dollar stadium in the Sacramento Railyards just north of downtown that could seat 22,000 people.
"I'm looking forward to it," Goetz said, "but at the same time, I love the connection that we have with our team and being able to talk one-on-one with the players, get high-fives."
She worries a major league stadium could mean a major disconnect from the team. Currently, the MLS franchise closest to Sacramento is in San Jose.