SACRAMENTO, Calif. — A Sacramento woman filed a federal lawsuit against the city this week claiming that, during a protest last year, a bicycle officer used his bike to ram her, breaking her leg.
Brandy Wood was one more than 100 demonstrators who marched through East Sacramento March 4, 2019, protesting the Sacramento District Attorney Anne Marie Schubert's decision not to charge the two police officers who shot and killed Stephon Clark in 2018.
Protesters marched from Trader Joe's to the Fabulous 40s, on of the city's wealthiest neighborhoods. At the tail-end of the protest, Sacramento Police Officers cornered protesters, a few journalists, and clergy.
It was during this time that Wood said an unidentified officer used rammed her with a bike and broke her leg.
"As she was complying, a yet-to-be-identified bicycle officer was walking past her with his bike and inexplicably rammed his bike into Plaintiff's leg and broke her leg," the lawsuit reads. "The yet-to-be-identified Sacramento police officer failed to stop and document his use of force, failed to summon medical care and callously moved away after she was injured."
A city spokesperson told ABC10 that the city has not yet been served with the complaint, so they will not comment on it.
The city settled a separate federal lawsuit last year with the Clark family, agreeing to pay $2.4 million to Clark's two children. The family sought more than $20 million in damages.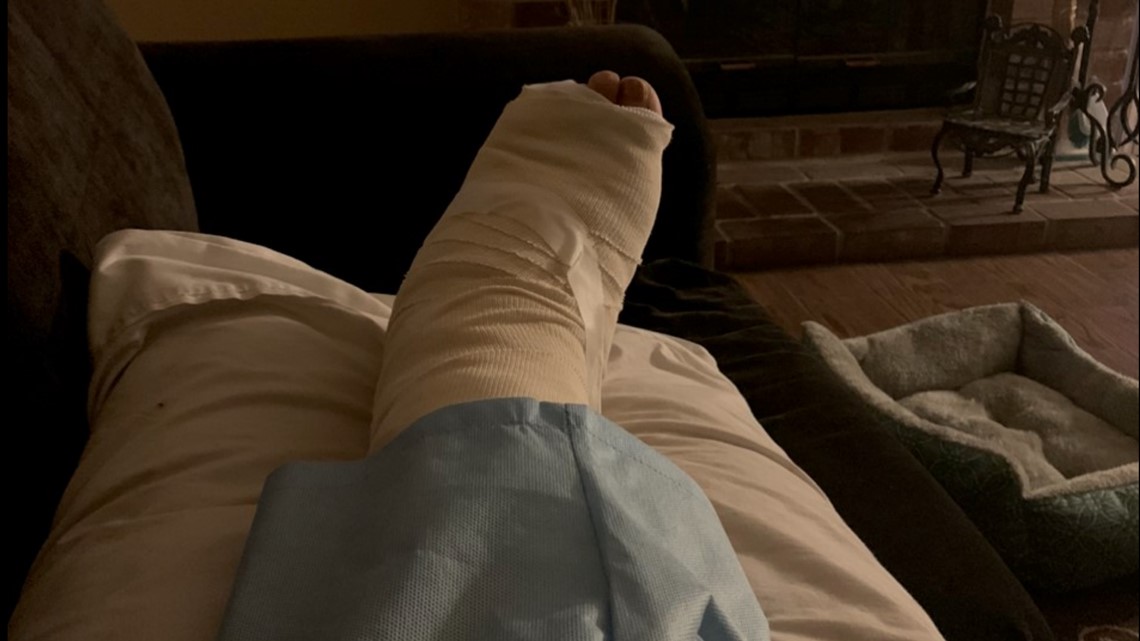 Eighty-four people were arrested that night, including three journalists and local clergy. The protest was just one of several following Clark's shooting death by Sacramento police.
Clark was in his grandmother's backyard when two officers who were responding to car break-ins in Meadowview shot it multiple times, killing him. The officers said they feared Clark had a gun. Clark was unarmed.
On the night Wood and 83 others were arrested, police say the group of protesters blocked access to a hospital in the area, had a verbal confrontation with a homeowner that an assault, and ignored at least 30 different orders to disperse.
The lawsuit claims that Wood was held by police for hours without medical attention.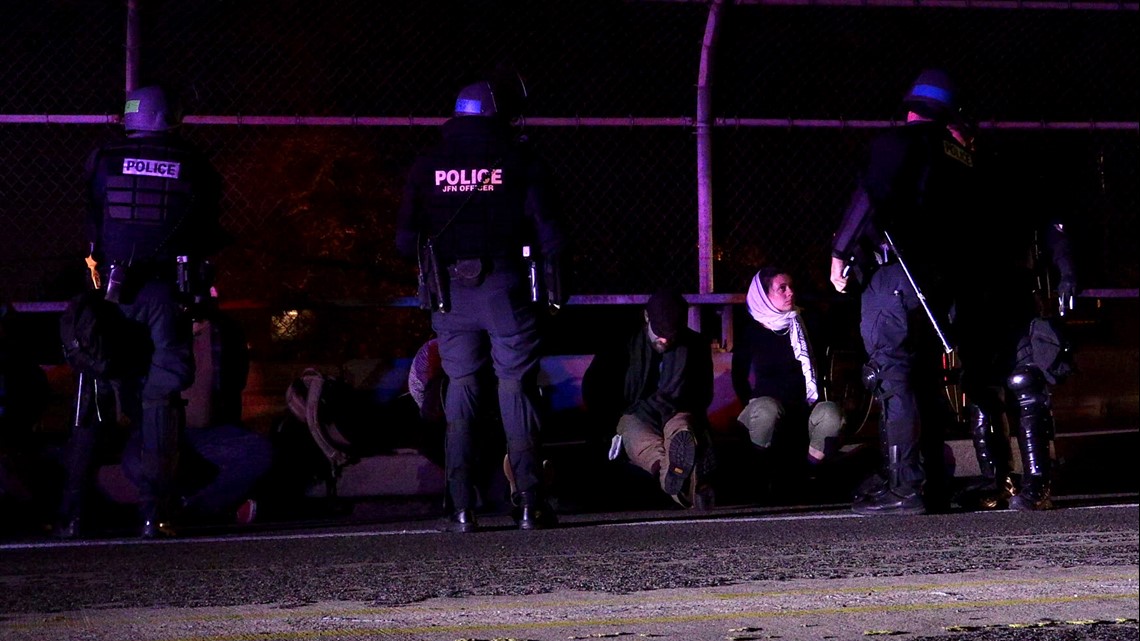 At the March 5, 2019 city council meeting following the arrests, Wood, who was wearing a cast on her lower leg, used crutches to hobble up to the podium to address city councilmembers who had just lost control of the meeting minutes before.
"Do you know that my ankle is broken because of the acts of the Sacramento Police Department," Wood asked during an impassioned statement to the city council. "Do you know that when I was released at 4 or 5 o'clock in the morning that I couldn't go home to my family. I had to go straight to the hospital and stay there for hours, not for no minor — because my bone is broke."
The lawsuit alleges excessive force, unlawful arrest, battery, negligence and more.
FOR NEWS IN YOUR COMMUNITY, DOWNLOAD THE ABC10 APP: