Are the houses needed? Yes.
Is the agriculture needed? Yes.
It's a delicate balance, trying to house a growing population and preserve some of the most productive farmland in the world.
The goal is to keep both with a plan built around smart growth, something California failed to recognize before 1960. It was around that time Los Angeles County was the leading agriculture producer in the state. Now, recent rankings put Kern County at the top. Los Angeles County doesn't even crack the top 10.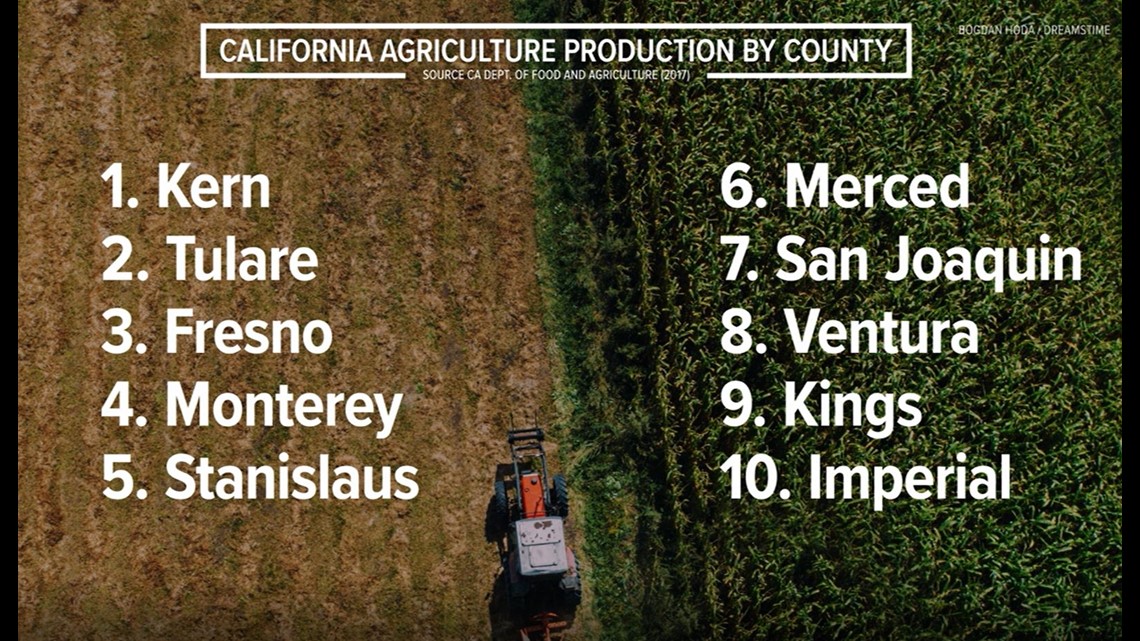 It was also around 1960 when California counties were required to have Local Agency Formation Committees [LAFCos] to help guide urban development. Brandon Ash, a member of the Colusa County LAFCo, says they aren't there to stop growth, but simply to have it more organized.
And Ash would know what's needed, because his roots run deep in agriculture. In fact, he's a fifth-generation farmer living on the land his parents and grandparents farmed.
When describing life in Colusa County, Ash says it all revolves around agriculture. He says you either know someone in agriculture or support someone serving the agriculture business. The loss of the agriculute business and all the multipliers, from processing to manufacturing, would hit Colusa hard.
Richard Sexton, a professor at the University of California Davis, studies the economics and marketing of agriculture. He researched the multiplier effects of support services for agriculture and the effect they can have on counties.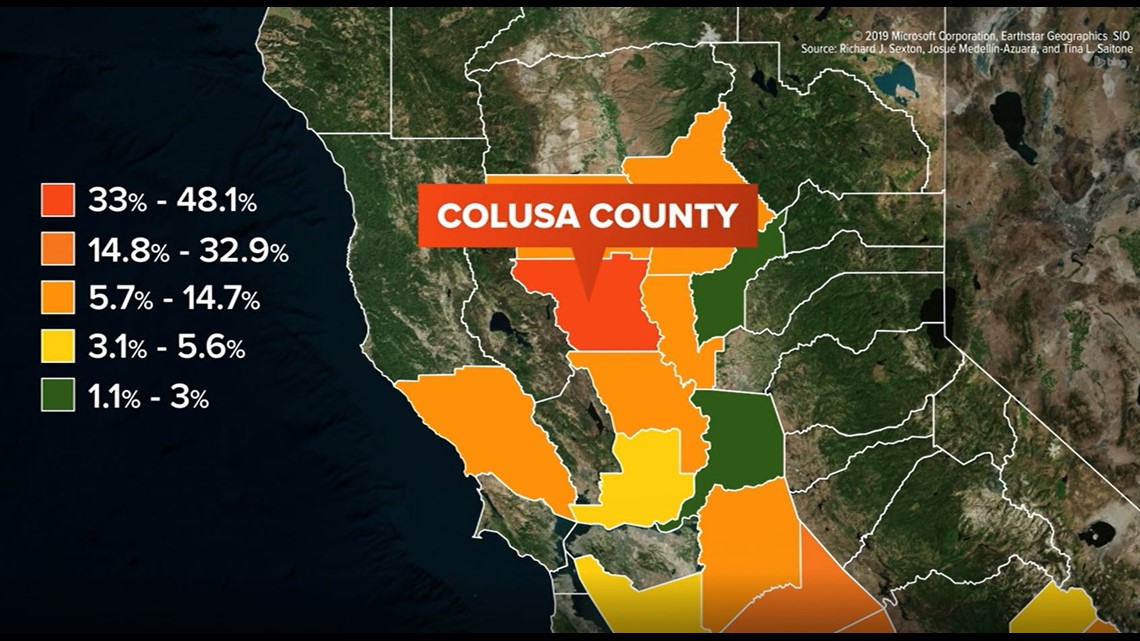 The map above shows those results, with food and beverage processing accounting for 30-50% of Colusa County's employment. If that went away, the county would be hit hard.
Sexton's work also digs into how the food and beverage industry is changing. He sees more and more demand for what California grows, especially from the world's most populated countries, China and India. These two countries are home to nearly 35% of the world's population. Sexton says people there are starting to diversify their diets by including more nuts, fruits and vegetables, most of which comes from California.
Bruce Rominger, a fifth-generation Yolo County farmer, is also taking action. He sees the pressure from developers starting to creep his way, but knows the importance to keep growing food. Because of this, his family collectively decided to put part of their land into the Department of Conservation's California Farmland Conservancy Program [CFCP]. Once land is put into the CFCP, landowners must preserve the conservation values of the property. By doing so, there are now restrictions for sale and use.
Having these restrictions in place can bring about a big drop in property value if the owner ever wanted to sell. To offset this potential future financial loss, the Department of Conservation pays the lost value of the land.
Rominger and his family recognize their land functions not just as separate parcels, but as a whole: from watershed and animal habitat to range and farmland. It's all part of protecting this highly productive agriculture land 30, 50, to 100 years from now.
FREE ABC10 APP: