Here's a look at plans for reopening from Northern California school districts
Though many local schools set on an August start to the 2020-21 school year, in-person classes and distance learning will look different.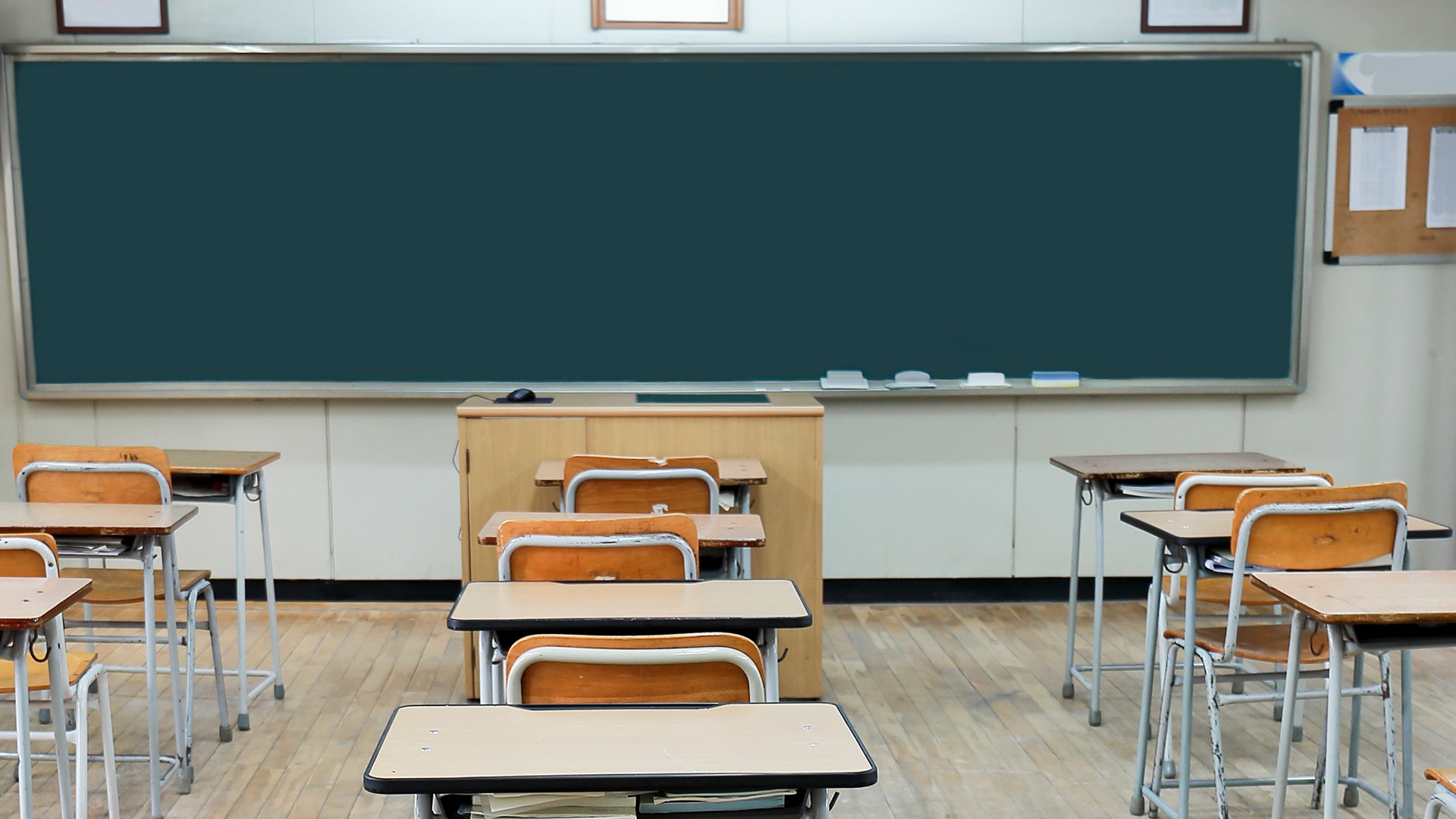 Class of 2020 car parades honking in the distance were the dying sounds of the 2019-20 school year amid the coronavirus pandemic, and many educators, parents and students looked to the fall as a time when classes could return to normal.
With new guidance from the state of California and Governor Gavin Newsom on reopening schools, face-to-face instruction will have to wait in some California counties.
The start to the school year comes with many new guidelines, including restrictions for counties on the California County Monitoring List, which must be off the list for 14 consecutive days before allowed to start in-person instruction.
This could be alarming for some local districts that announced back-to-school start dates in August, as the school districts on this list all reside within a county—Sacramento, Placer, Stanislaus, San Joaquin, or Yolo—that is on the County Monitoring List at this time.
Governor Newsom's reopening plan for schools has some guidance on distance learning, which includes:
Devices and connectivity so that every child can participate in distance learning.
Daily live interaction for every child with teachers and other students.
Class assignments that are challenging and equivalent to in-person instruction.
Targeted supports and interventions for English learners and special education students.
For on-campus classrooms, the state outlines several practices that will help slow the spread of COVID-19 as people return to the classroom.
Promote healthy hygiene practices.
Use face coverings for all staff and students in 3rd grade and above. Face coverings are strongly encouraged for children 2 years old to 2nd grade.
Ensure staff and students maintain physical distancing.
Sacramento County
:
Here's the latest update for Sacramento County school districts.
Sacramento County's 13 school district superintendents are working closely with health officials to safely provide some form of in-person education. The county states that "school should resume in August/September 2020 with a Distance Learning model." This guidance is based on recommendations from the Sacramento County Department of Health Services, which is also collaborating with school and district officials to bring students back to an in-person classroom environment.
Arcohe Union School District
Arcohe Union has announced it will start school on August 10, but this start date may change as the district is currently requesting families to fill out a start date survey.
The school district said it would like to reopen on-campus classes at the start of the school year with an alternative calendar based on Sacramento County Public Health guidelines. More details about what this means can be found here.
Students who need to continue quarantine can do full-time distance learning. Additional lessons may be available online, even to on-campus students.
Center Joint Unified School District
Center Joint Unified is reopening August 5 and is going completely virtual. Students will have online classes and independent work.
Elk Grove Unified School District
Elk Grove Unified will be completely online for the start of the 2020-21 school year.
On August 3, elementary school tracks B, C and D start with distance learning. High schools, middle schools, and some elementary schools begin on August 13, while elementary school track A begins on August 24.
Elverta Joint School District
Elverta Joint School District scheduled its first day of classes for August 19. Any new information will be posted here.
Folsom Cordova Unified School District
The first day of school is August 12 for Folsom Cordova Unified [FCU]
The district is beginning the school year with a full Distance Learning model. At the same time, FCU will transition students to in-person classes on a staggered basis when it is safe to do so. Those in grades K-5 will be the first to transition, then grades 6-12, while limited in-person education will be available for those in special education, English learning, and similar categories during the distance learning phase, but only to the degree that it is safely done.
The district board approved a modified learning plan that highlights the options that will be available once it is safe to transition into on-campus class:
Virtual Academy 100% online (K-12)
Walnutwood High School, Independent Study (7-12)
Transitional on-campus at 50% student capacity
Elementary (TK-5): a.m./p.m. four days per week (Tuesday-Friday)
Secondary (6-12): A/B - two days on campus, three days virtual learning
Folsom Cordova Community Charter homeschool program (grades TK-8)
Galt Joint Union Elementary School District
August 13 marks the start date for the 2020-21 school year in this district.
Galt Joint Union Elementary School District [GJUESD] said its goal is to safely reopen schools on August 13. According to an FAQ document, the district is developing two learning programs: 1) a daily on campus model and 2) Home School program. GJUESD said the on-campus model would align with Sacramento County Health guidance for social distancing and safety precautions.
Galt Joint Union High School District
August 10 will be the first day of class.
In a special message from Superintendent William Spalding, Galt Joint Union High School District [GJUHSD] announced that it would begin the 2020-21 school year with a full distance learning format.
"Frankly, I come to this with great sadness," Spalding said. "I had hoped to begin the year with some form of in-person instruction, which was why we were pursuing the Blended 50/50 model which had our students on campus two days a week. I still believe that the Blended model will likely be utilized at some point this year as a transitional step back towards normal when conditions improve."
Natomas Unified School District
Natomas Unified is beginning the school year on August 27 with distance learning.
The district said it will "continue to work with local, state, and federal government guidance to develop a plan so we can transition out of Distance Learning for all when it is appropriate," but that virtual learning "has no estimated time frame" due to the fluidity of coronavirus restrictions.
River Delta Unified School District
River Delta Unified [RDU] will not be returning to in-person learning on August 7, the first day of school. Instead, they will begin the school year with full distance learning. RDU and the Board of Directors are working to create an effective hybrid cohort model for in-person classes when it is safe to do so.
Robla School District
Robla has not released its start date or additional information to the public at this time. However, the district does provide a guide to reopening in-person classes safely.
Robla School District is also asking parents to fill out a reopening survey to garner insight on how in-person/distance learning classes should look. The results of this survey have not yet been posted.
Sacramento City Unified School District
Sacramento City Unified School District [SCUSD] has outlined a detailed plan for the 2020-21 school year, with multiple phases ready to be put into action as the situation changes. As of now, the district says that it will begin the school year on September 3 with full distance learning. To better the virtual learning program, SCUSD is focused on six principles:
Commitment to grade level content and instructional rigor
Focus on the depth of instruction, rather than the pace
Prioritize content and learning
Maintain the inclusion of each and every learner
Identify and address gaps in learning through instruction. Monitor students' progress on grade level appropriate assessments and adjust supports based on student results.
Focus on the commonalities that students share in this time of crisis, not just on their differences
San Juan Unified School District
San Juan Unified School District [SJUSD] will return for full distance learning on August 13, with a full update on planning available to families and staff members. SJUSD plans to eventually transition into in-person learning with a modified schedule. Students will have two days a week for on-campus instruction with limited class sizes and 3 days a week of remote learning.
A July 16 SJUSD Board of Education meeting provides more details on distance learning and how/when the transition to in-person classes will be determined.
Twin Rivers Unified School District
The school district has set a start date of August 18. The 2020-21 year will start with an online teaching and learning environment, all classes held virtually, though in-person classes were previously scheduled.
Placer County
:
Here's the latest update for Placer County school districts. Here's the latest update for Sacramento County school districts.Here's the latest update for Sacramento County school districts.
Stanislaus County
:
Here's the latest update on Stanislaus County school districts.
San Joaquin County
:
Here is the latest update on San Joaquin County school districts.
Yolo County
:
Here is the latest update on Yolo County school districts.
The Yolo County Office of Education [YCOE] recently updated the community on plans for reopening schools.
"We are specifically planning for multiple fall reopening scenarios that will be informed by evolving California and Yolo County Shelter and Place orders, research, and examples from other school districts," the county said in a statement. "These scenarios range from a full in-person opening to full distance learning, and many iterations in between (hybrid models). At the forefront of our planning efforts are: student and staff health and safety, educational access and equity for all students, regular communication with all stakeholders, and compliance with federal, state, and local health orders and guidance from health experts."
YCOE gives these specific dates for the start of the 2020-21 school year calendar:
Cesar Chavez Community School–August 12
Early Childhood Education Programs–August 12
Special Education Programs

Davis Programs–August 26
First Steps Infant Program–August 12
Greengate School–August 12
West Sacramento Programs–August 12
Woodland Programs–August 12
Davis Joint Unified School District
Davis Joint Unified [DJU] is restarting school on August 26 with a 100% distance learning model.
The district says in a statement that in the next steps to reopening, the board of education will receive a "detailed presentation" on a phased-in approach to returning to campus.
The district said in this presentation that while spring's distance learning model was based on the principles of equity, access and innovation, fall instruction will focus on continuity, compatibility and efficacy.
Esparto Unified School District
Esparto Unified will reopen for the first day of class on August 12. Though the district has outlined a reopening plan for on-campus instruction, detailing general safety precautions, health and wellness, and use of facilities, Esparto Unified has not yet announced which model they will pursue for the start of the 2020-21 school year.
The reopening plan also touches on distance learning objectives.
In a recent phone survey for the district, 45% of students polled said they would prefer a traditional, on-campus model for instruction. 37% opted for a hybrid model and 18% opted for a distance learning model.
The district says these results and options will be considered at a July 22 board meeting, during which the district will finalize plans for returning to school.
Washington Unified School District
The district announced that it would start the school year on August 12 with full virtual learning.
Washington Unified will follow the state's guidelines for distance learning, including expectations such as:
Instructional minutes met
Daily instruction between the classroom teacher and students.
Standards-aligned lessons with grades
Access to the internet and technology to engage in daily instruction with their teacher.
The district also states that "The decision for full Virtual Learning is not final for the school year. It is only the beginning to start school. The Board of Trustees and District will ensure readiness to phase into bringing students back on campus as health guidelines safely allow."
Winters Joint Unified School District
School starts on August 12 for students in Winter Joint Unified, which is preparing for a distance learning opening.
The district sets forth these guiding values for the upcoming virtual program: "daily contact with students, robust and challenging curriculum and instruction, and regular assessments to measure student learning."
Woodland Joint Unified School District
Woodland Joint Unified [WJU] will reopen on August 12 with a virtual learning model. The district says in a statement that it has "learned a lot from our experience last March," and that this fall's program "will be vastly improved."
An infographic is available that illustrates a phased-in approach to reopening for on-campus classes in the future.
FOR NEWS IN YOUR COMMUNITY, DOWNLOAD OUR APP: