A Sikh man putting out campaign signs in Turlock lawns July 31 says he was repeatedly hit by attackers who also sprayed white supremacist graffiti on his truck, prompting a hate crime investigation by the Stanislaus County Sheriff's Department.
Surjit Malhi spent his Tuesday evening as he would any other day, helping others.
The 50-year-old Sikh man was putting up Republican political signs near Foote and Keyes roads, just off State Highway 99, when he was attacked.
"They threw sand in my eyes and then they started hitting me after that," Malhi told ABC10.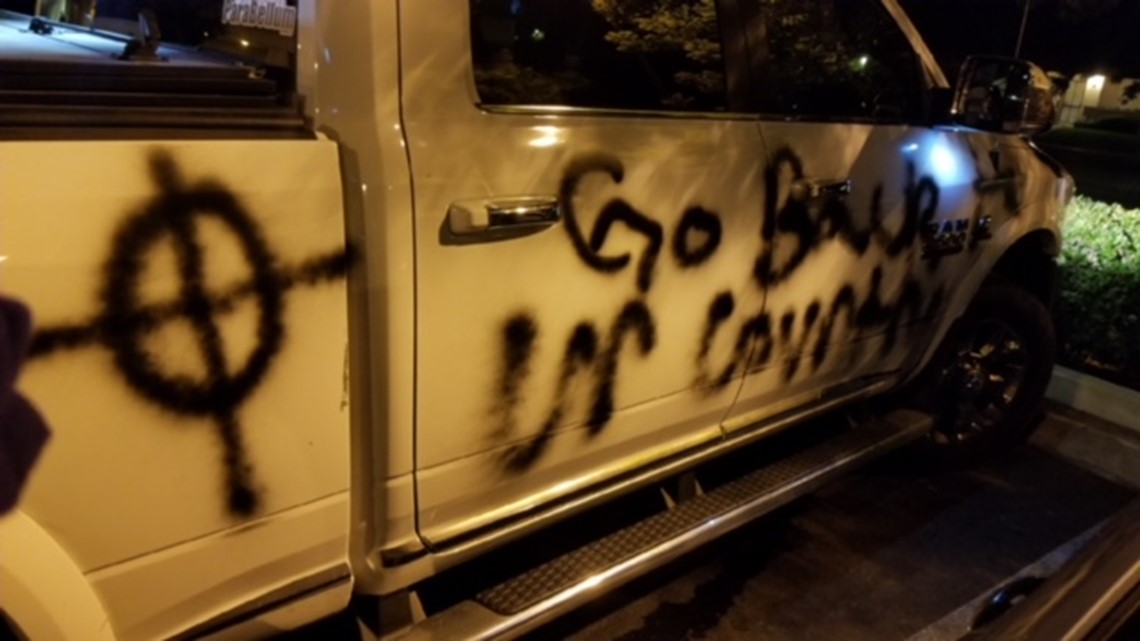 "Then they were cussing at me saying, 'Go back to your country, you don't belong here,'" Malhi recalled.
The attackers spray painted that same message on his truck along with the white supremacist version of a Celtic cross.
"This is my country," Malhi said. "I lived over half my life here. This is my home. I have all my friends here, my kids also here, my wife is here."
The assault on one of their own has other members of Turlock's Sikh community shaken.
"Of course I was concerned," said Devinder Bains, a member of the Sikh Temple. "And then second thing is, I was concerned that it may happen to some other people, too."
Bains says attacks like these are nothing new. Sikhs have been mistaken for Muslims since 9-11.
"Sikhs, because of their appearance, they stand out. We look like perfect minorities. We look like target for attack. So, unfortunately, we take it on ourselves," he said.
The messages of hate, however, are long gone from Malhi's truck, after the community rallied together over the weekend to clean it off for him.
"Wouldn't the world be a better place if we tolerate each other," Malhi asked.
As of Monday afternoon, the Stanislaus County Sheriff's Department says they are still investigating this assault and hate crime, but have no new suspect information at this time.