SACRAMENTO, Calif. — Storm relief is finally on the way to soggy Northern California. The last of the weekend storm is continuing to produce heavy snow over the Sierra, but the rain is done in the valley until Wednesday.
The Wednesday storm will be the 9th in the past three weeks to hit the state.
The cold front of a cyclone spinning off the coast will sweep through Northern California late Wednesday night and early Thursday morning. Impacts from this event will be light, as the system won't have access to the same level of atmospheric river moisture as prior events.
The Valley can expect another 0.25-0.5" of rain from this quick hitting wave while the Sierra will see 6-8" of fresh snow.
These totals will add on to impressive totals seen since last Friday and for the entire month. Since Friday, Sacramento has received 2.35" of rain, Stockton has received 3.15", and Placerville has received 5.64".
Sacramento officially passed last water year's total rainfall, reaching 17.52" since October 1. The average rainfall in Sacramento is 18.61".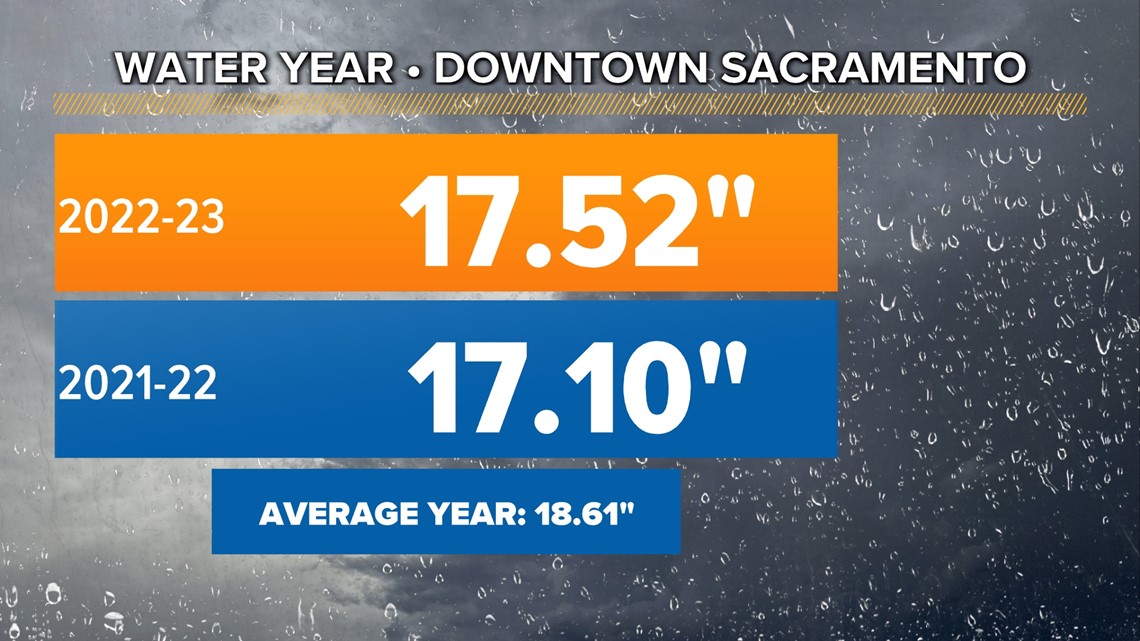 Snowfall has been impressive as well. In the last three days, Kirkwood received 55", Sierra-at-Tahoe received 51", and Sugar Bowl received 49" of snow. Kirkwood leads the way in January with 187" of new snow.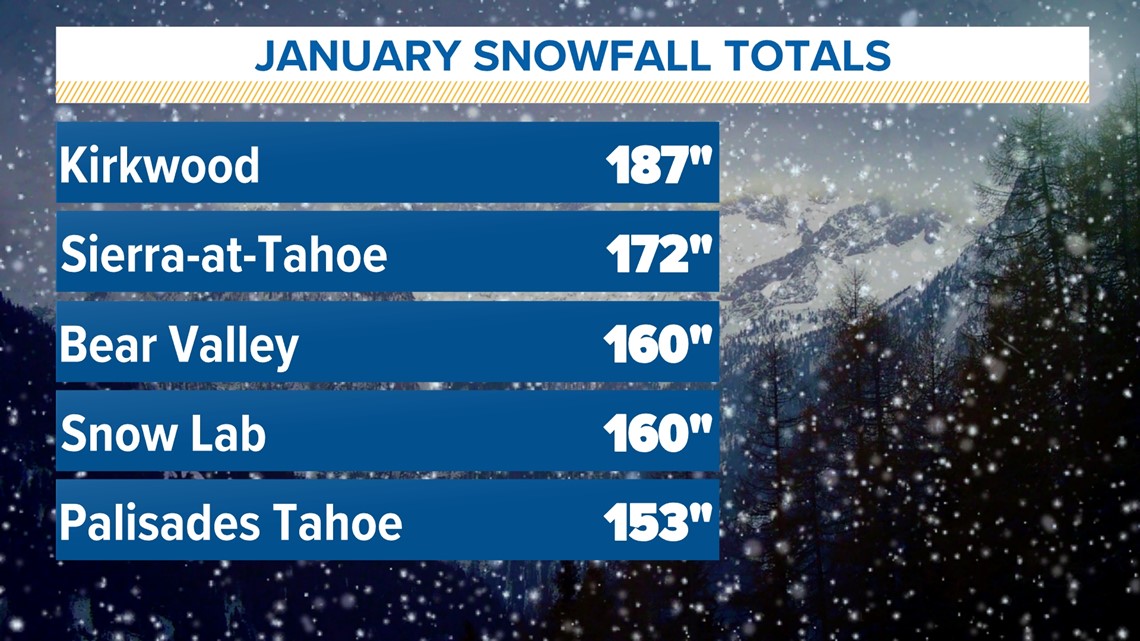 The snowpack is currently higher to date than it was in the winter of 1982-83, which is the snowiest winter dating back to 1950.
With high pressure building into the region, the statewide snowpack won't grow, but it likely also won't shrink much either. The high pressure will bring cooler air to the region and the CPC outlook shows cooler-than-average air dominating the next two weeks.
ABC10: Watch, Download, Read