From all walks of life, to-be-wed couples work together to create a meaningful celebration, paying special attention to the finest details. It's common for lovebirds to have a theme or feature a food or decoration that is a representation of their bond.
Wedding planners who have been in the business for a while see a fair share of special requests and at times, even odd ones. But there's a new trend in the wedding industry that has never been seen before -- at least not legally.
In California, couples are beginning to seek event planners to help creatively display their shared love of cannabis on their big day. Recreational weed became legal in the state at the start of the year and it didn't take long for the wedding industry to pick up on the demand.
Like it or not, cannabis is a part of California culture. Many Californians have long accepted weed as a lifestyle, even before it became legalized for personal use. It's not a new thing. It's just a newly legal thing.
Contrary to popular belief, marijuana doesn't have to be associated with the drug world or other negative stereotypes. In fact, the plant is quickly becoming more mainstream as it breaks free from the underground and medical chains it was formerly bound to.
A cannabis wedding takes traditional nuptial elements and integrates marijuana into the details. Couples can customize the degree of cannabis in their wedding. This can mean adding small touches, such as weed buds to floral arrangements or the bride's bouquet, or can become a theme for the entire event.
Couples can choose to include a bud bar, where they can entertain guests with joints, special vapes and different strains of marijuana. Many times the bud bar is hosted by a "budtender", who like a bartender, serves as the mediator and educator on products available.
Cannabis weddings can feature a special dessert bar, where treats are infused with weed. Couples can even hire private chefs to create cannabis-infused meals for guests.
The possibilities are endless as long as there is no sale of marijuana during the wedding since that is illegal.
Korinna Peterson is the owner of Le Festin Events and is currently in the process of planning the San Luis Obispo-based company's first cannabis wedding.
"The only way for cannabis to be truly normalized to the masses is to introduce cannabis in -- I hate to put it this way -- a classy manner," Peterson said.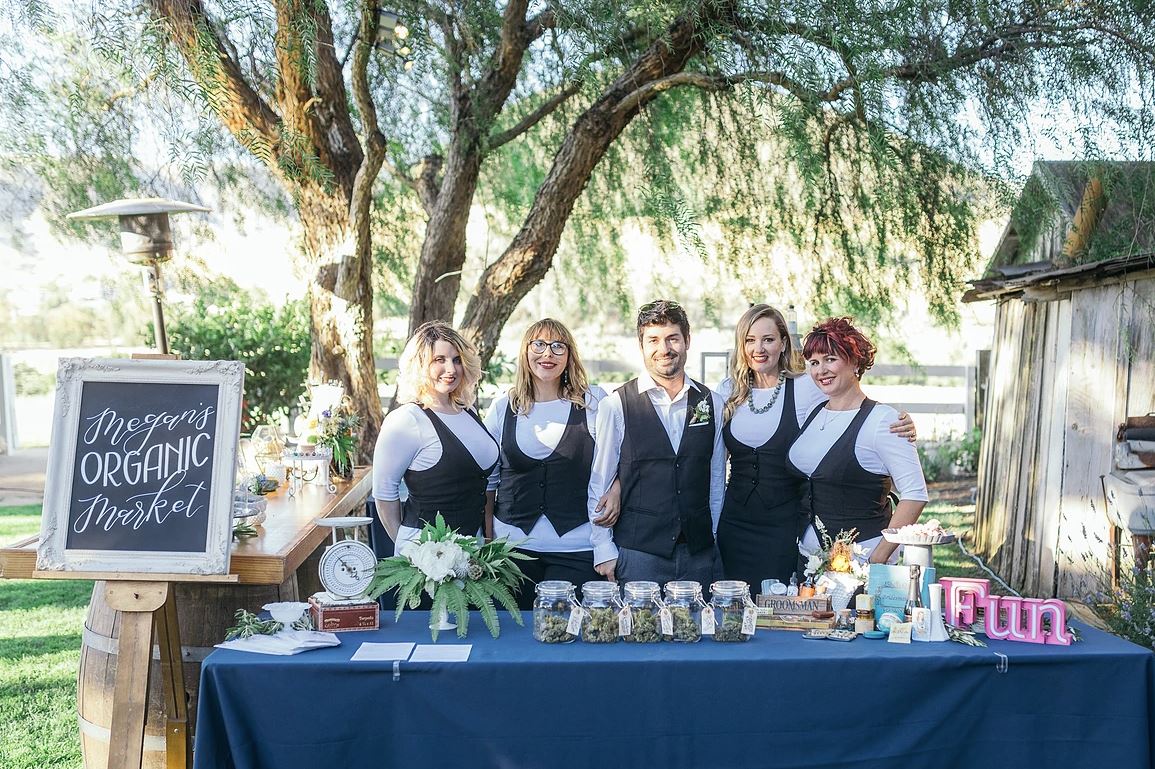 (Photo: Kiel Rucker Photography)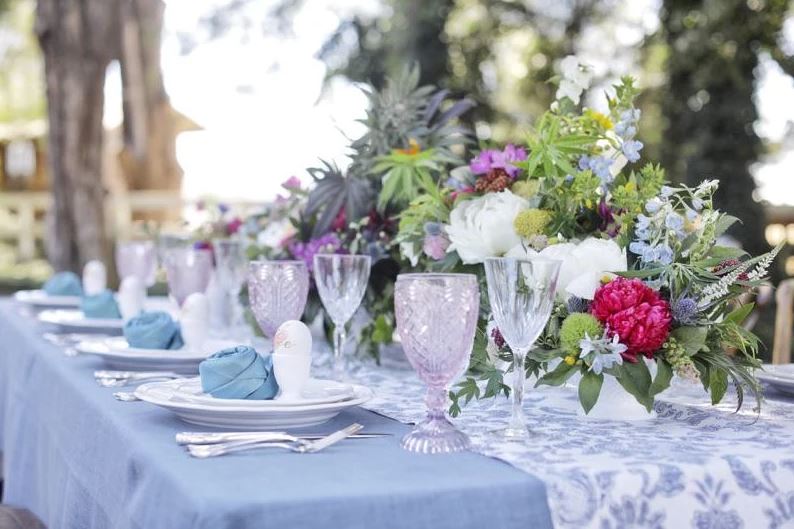 (Photo: Kiel Rucker Photography)
Peterson is holding an all-expense-paid cannabis wedding contest for a lucky couple in the tiny unincorporated area of Harmony, California.
The celebration will be held on April 20th -- also known as the marijuana holiday 420 -- and will be a "full-blown" weed wedding with a bud bar, budtender, infused edibles and more, according to Peterson.
"It has to be integrated really nicely to those who are not so happy it's legal," she said.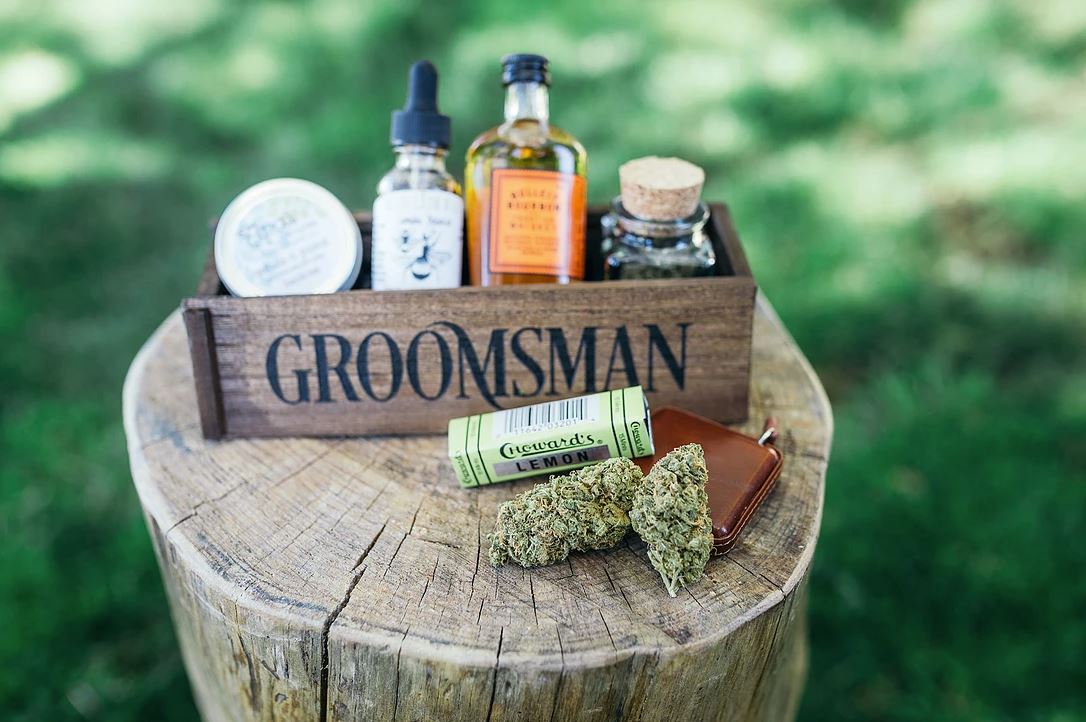 (Photo: Kiel Rucker Photography)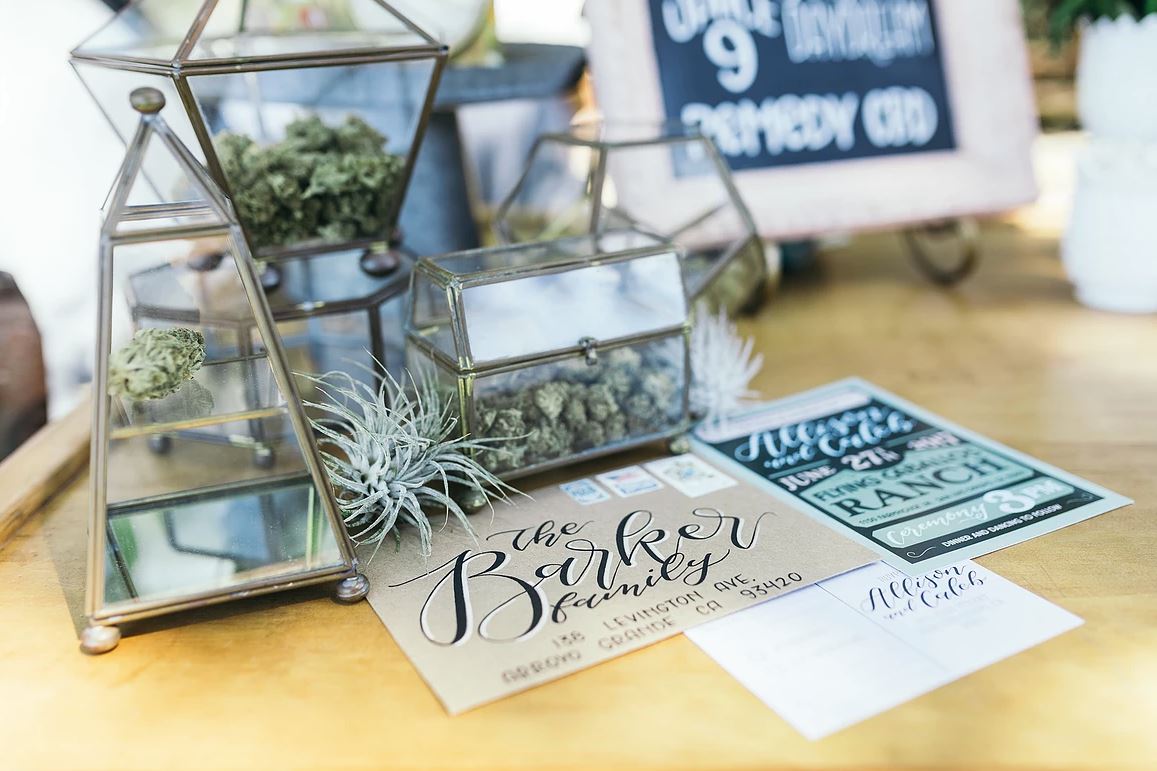 (Photo: Kiel Rucker Photography)
She told ABC10, she expects the wedding to cost about $40,000. Peterson said the only return she wants is the photographs from the occasion to help her business.
While Peterson does believe cannabis weddings will become more mainstream, she doesn't think weed weddings will flood the industry because of the level of education they require.
"The safety of people is my concern," she explained.
Peterson recently held a private cannabis education event for her colleagues in the wedding industry to help further the conversation on the growing trend.
Wedding planners with "green thumbs" work in partnership with specialized vendors to create a couple's vision.
Couples seeking weed wedding vendors can attend events such as the Cannabis Wedding Expo to get a better idea of what they want to include in their wedding.
The expo first kicked off in 2016 in Denver, Colorado, and has since branched out to other cities where recreational marijuana is legal such as San Francisco and Los Angeles, according to Phillip Wolf, the CEO of the Cannabis Wedding Expo.
"This year we saw so many more traditional bride and grooms who are curious," Wolf said.
The expo features a number of vendors who have their cannabis products up on display. Guests can enjoy live music and entertainment, "mocktails" and food while checking out models carrying bud bouquets and wearing other cannabis details.
The expo serves to help couples plan their entire wedding in every category.
However, the event is 21 and over and there is absolutely no consumption or sale of marijuana allowed.
Past expo events have drawn in between 400 and 450 people and are held at real wedding venues so visitors can get the full experience.
Wolf explained couples planning a cannabis wedding are looking for traditional services that require cannabis-friendly people. For example, a bride may be seeking a hair or makeup artist who is comfortable with a bridal party passing around a vape as they prepare for the main event.
The expo can help cut out any uncomfortable conversations by introducing vendors who are educated in cannabis products and consumption, Wolf said.
It's possible the couple is also seeking cannabis products to enjoy after hours on their wedding night and the expo is a safe place to view whatever a pair has in mind.
"It's something the bride and groom share a passion for," Wolf said. "It brings them together at night after work or before a concert or other celebratory events."
Like any other wedding, cannabis weddings range in price depending on the services selected by the couple. Guest consumption may vary and details can range from subtle touches to the main theme.
Bud bar services can cost $300 or $1000, depending on the services -- plus the product, according to Wolf.
Wolf told ABC10 it's important for couples to talk to their vendors about cannabis laws when planning a wedding.
While the unlicensed sale of recreational weed is illegal, it's legal for an individual person to gift up to one ounce of weed. This allows a cannabis to be shared and consumed at a wedding, so as long as it's free, Wolf said.
"As the acceptance of cannabis grows, more people will be looking to incorporate cannabis on their special day."
The next cannabis expo will be held in Los Angeles on March 3.
Video credit: Cannabis Wedding Expo