KNIGHTS LANDING, Calif. — 3:00 p.m. update:
The fire is expected to grow to about 1,400 acres today, according to the Yolo-Solano Air Quality Management District Facebook page.
Because of the fire, smoke is impacting the West Sacramento area and other areas nearby. The Yolo-Solano Air Quality Management District is recommending people limit their exposure to the smoke to avoid health impacts.
People in Sacramento might be smelling smoke today as the fire in Yolo county is sending light smoke to areas south of the fire.
Stronger northwest winds this afternoon will continue to send smoke and haze from smoldering fire and prescribed fires into areas like Sacramento.
The private air monitoring system called "Purple Air' Is detecting small smoke particles from a number of air sensors hooked up to their network.
As of 8:30 a.m., the fire in Fremont Weir State Wildlife Area is still burning, though fire crews are on scene trying to control the blaze.
Yolo County Office of Emergency Services (OES) said in an update posted to its emergency alerts page, confirming the fire started overnight and is in an area with dense vegetation.
Firefighters are working with the Department of Fish and Game and other district and state staff to put down the flames. Yolo County OES said that there are no homes or residents are currently in danger.
"To help mitigate the spread of the fire, fire crews may be doing some back-burning (a controlled burn that helps to eliminate the fuel in the path of a fire) on Thursday, May 20 and smoke may be visible in the region," Yolo County OES said in the update.
A vegetation fire in Fremont Weir State Wildlife Area in Yolo County is burning more than 500 acres, with the blaze visible from miles away.
The fire appears to have broken out sometime in the early morning hours of Thursday, May 20.
Yolo Fire Department has said that firefighters will be clearing and reevaluating the fire for further response in daylight, according to a report at roughly 3 a.m.
In the dark, the orange glow of the flames has been visible from Interstate 5 and other roadways between Woodland and Sacramento. There is also a large smoke column that people may especially see in daylight hours.
ABC10's Zach Fuentes, reporting from on the ground of this fire, said that the blaze was burning around some power lines, and in photos and footage from his report, viewer can see the flames seem to be closing in on a transmission tower. There do not appear to be any other structures threatened at this time.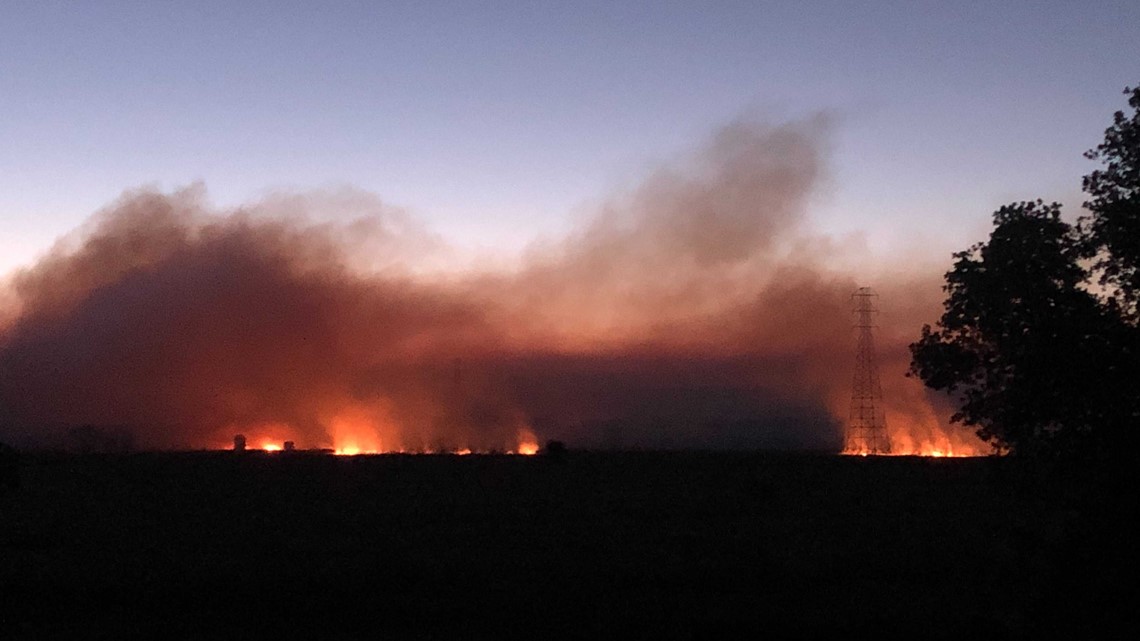 Fuentes also said that despite standing nearly a mile away from the fire, the heavy smoke was clearly visible as it rose from the blaze.
Though the fire is close to Sacramento International Airport, it is in a rural area of Knights Landing. However, dry brush and grass could be of concern for containing the fire, and especially further along into the fire season.
ABC10 continues to monitor the fire and will bring more information as we get it.
ABC10: Watch, Download, Read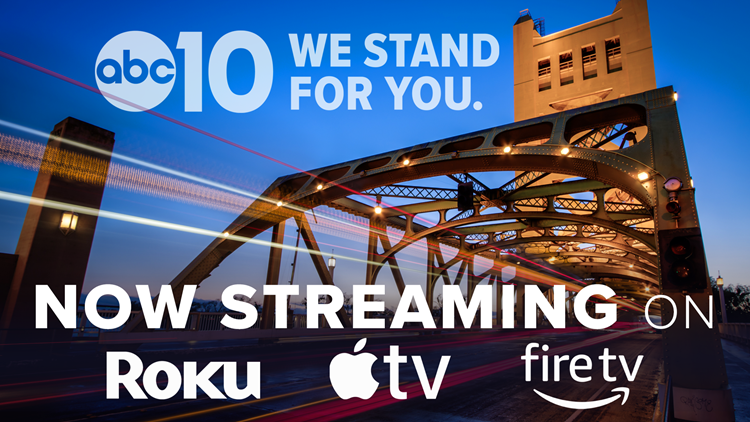 WATCH MORE: How to control California fires, scientists explain
Some of the deadliest fires have been caused by our own electric grid, but all fires are burning worse because of climate change and an unhealthy forest landscape.