PLUMAS COUNTY, Calif. — After ravaging the small town of Greenville two weeks ago, the ever-growing Dixie Fire has proved to be insatiable as it continues to threaten communities.
Hot, dry and gusty weather is driving flames through tinder-dry vegetation.
Containment grew slightly to 35% as the fire reaches 662,647 acres burned, according to Cal Fire.
In the west zone, fire activity increased due to clearing smoke and northeast winds that developed a large column and pyrocumulus. In the east zone, wind gusts persisted up to 20 miles per hour. However, crews were able to use aircraft to support the new fire perimeter near Janesville but visibility issues prevented aircraft use around Kessler Peak.
The Plumas County Sheriff's Office announced that Chester and the Lake Almanor Basin had their evacuation orders reduced to warnings, allowing for repopulation.
The Chester area from Susanville to Chester via Highway 36 is now open and Lake Almanor West Basin (LAW), Prattville, Peninsula Village and Big Meadows Lane are all open as well.
People slowly trickled into the area, with many making their first stop Holiday Market, the local grocery store. Donald Meyer was one of them. He and his wife were camping in Susanville for three week and came home moments after getting the news that Highway 36 reopened.
He said there was no damaged to his home other than a torn down fence and some spoiled food in the fridge.
"We were in the restaurant, and we were talking to other people in West Branch and we were telling each other info as we got it. And they called us and said 36 is open and said, 'you want to go home?' And we said, 'yep.' And we're gone," Meyer said.
However, the firefight is far from over. While people in Chester are celebrating a homecoming, the people who live in Westwood will have to wait a while longer.
Cal Fire said they are still working on containment lines to protect the town and need multiple days of no spot fires before they can let people come back home.
The Seneca District Hospital is still closed.
At this time, more than 1,208 structures have been destroyed in the fire, along with 81 that have been damaged. However, still over 16,000 remain threatened.
Accounts to follow:
Evacuations and road closures
Click HERE for in-depth evacuation orders and warnings in Plumas, Butte, Tehama, and Lassen Counties. For current state highway/route information visit roads.dot.ca.gov.
Evacuation centers
Spring of Hope Church, 59 Belle Lane Quincy, CA 95971

run by the American Red Cross California Gold Country Region

Lassen Community College at 478-200 CA-139 Susanville
Lassen High School 1110 Main St., Susanville, CA
Holy Family Catholic Church 108 Taylor Ave. Portola, CA
Recreation Center 101 Meadowview Lane, Chester
201 Mill Creek Rd. Quincy (small animals)
Plumas County Fairgrounds 204 Fairground Road, Quincy (large animals)
Tehama County Complex 1830 Walnut Street, Red Bluff (large and small animals)
Dixie Fire Structure Status Map
A live map showing which structures have been destroyed or at risk is available below.
Butte County Evacuation Map
Wildfire Map
What questions do you have about the latest wildfires? If you're impacted by the wildfires, what would you like to know? Text the ABC10 team at (916) 321-3310.
WILDFIRE PREPS
Some counties use Nixle alerts to update residents on severe weather, wildfires, and other news. To sign up, www.nixle.com or text your zip code to 888777 to start receiving alerts.
ABC10: Watch, Download, Read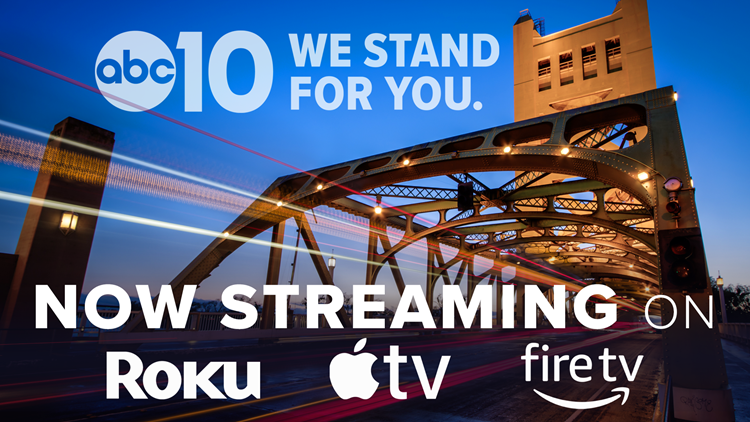 Pollock Pines resident doing his part to protect community