SHASTA COUNTY, Calif. — Family members of dead wildfire victims want PG&E to plead guilty. Instead, the power company is asking a Shasta County judge to throw out criminal manslaughter charges in the case of the 2020 Zogg Fire.
PG&E is accused of killing 8-year-old Feyla McLeod and her mother Alaina Rowe-McLeod, along with neighbors Karin King and Ken Vossen.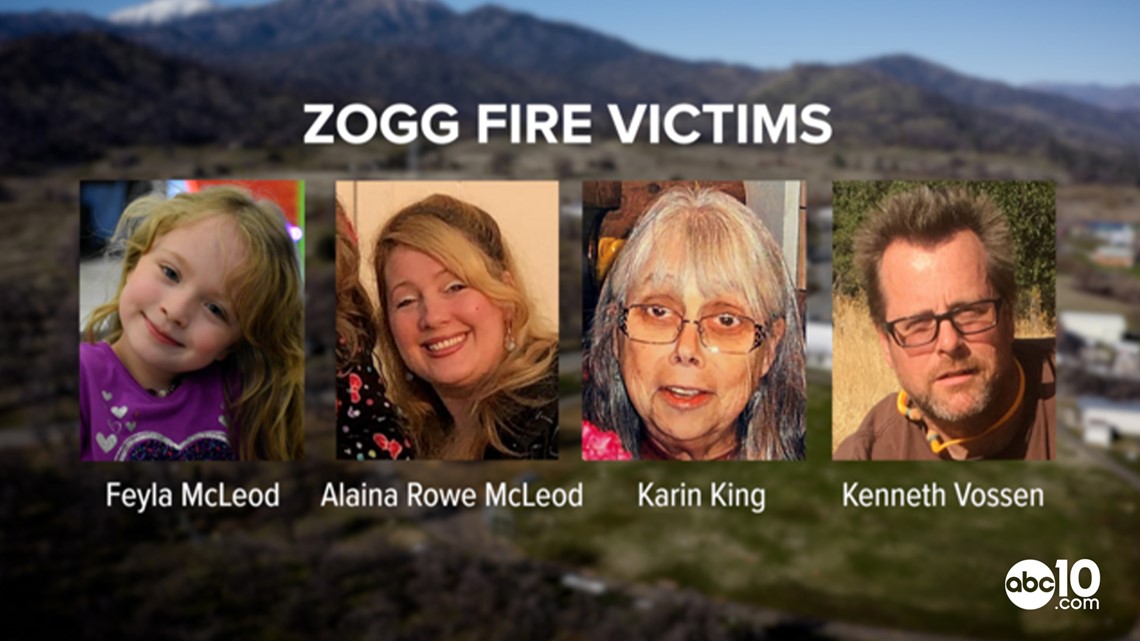 Prosecutors allege criminal negligence under the same legal theory that led to PG&E's conviction on 84 counts of felony involuntary manslaughter in the 2018 Camp Fire.
PG&E pleaded guilty to those crimes just three months before one of the company's power lines started the Zogg Fire.
Unlike the Camp Fire case, PG&E decided to fight the Zogg Fire charges in court. The company admits its power line was the cause, but CEO Patti Poppe has declared "we did not commit a crime."
PG&E's motion to dismiss was met with condemnation by the family of Feyla and Alaina McLeod.
"They did not have the option to plea or have an appeal for their lives," said Suzie Bewley, the grandmother of Feyla. She called on PG&E to "accept your liability of the lives that have been lost."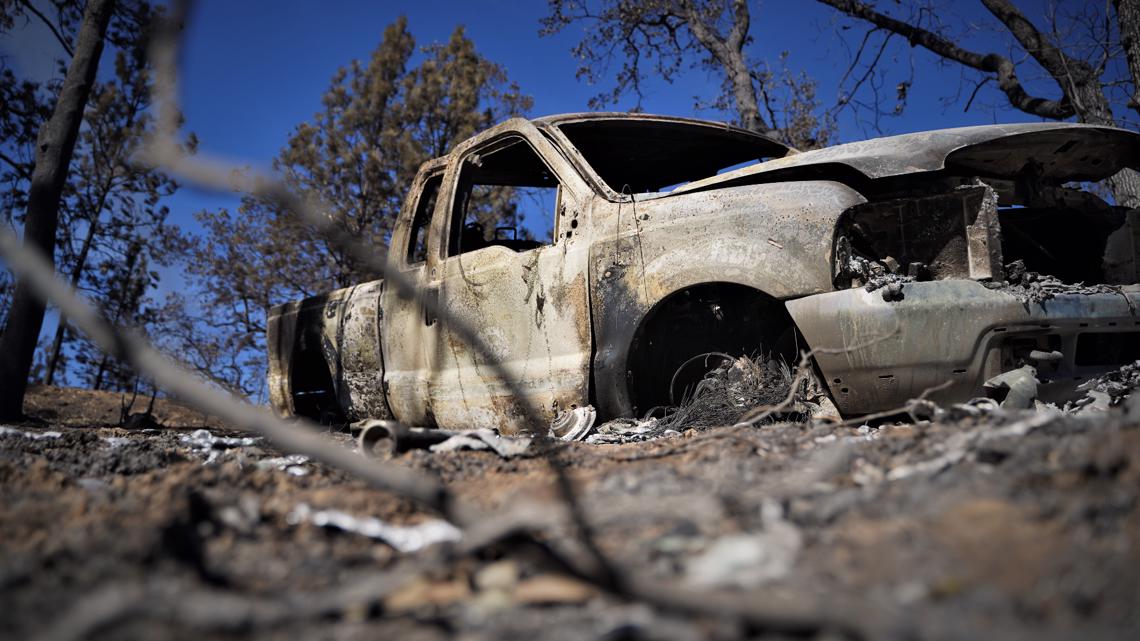 PG&E representatives did not immediately respond to a request for comment.
Throughout the preliminary hearing earlier this year, the McLeod family urged PG&E to change its plea to guilty.
The hearing included days of witness testimony and new video and photo evidence of a badly damaged gray pine tree, which prosecutors say PG&E contractors had marked as a known hazard in 2018.

They allege criminal negligence on the company's part because PG&E didn't follow up to have the tree cut down.
Power companies are obligated to cut and trim trees that threaten their lines under California law and PG&E knows that failing to do so can lead to criminal charges. A Nevada County jury convicted PG&E of more than 700 misdemeanors for failing to trim many trees after the 1994 Trauner Fire.
In the Zogg Case, Shasta County Judge Bradely Boeckman ended the preliminary hearing by ruling that PG&E must stand trial on 11 charges including reckless arson and the manslaughter counts. He tossed out alleged environmental crimes and charges relating to other smaller fires in Shasta County.

PG&E's latest filing, known as a "995 motion," asks a second judge to overturn Boeckman's ruling and dismiss the 11 remaining counts.
Judge Daniel Flynn is set to hear the motion on April 3.
To succeed, PG&E must convince Judge Flynn to do something rare: rule that his fellow judge messed up during the preliminary hearing.
Flynn previously ruled against PG&E in a separate attempt to quash this criminal case under a different legal maneuver known as a demurrer.
Both PG&E and the prosecutor have appeals rights whichever way Flynn rules on the 995 motion.
It's too early to know whether PG&E's trial date might be delayed from its currently scheduled start date of June 6.

A delay would come as unwelcome news to the McLeod family, but they've vowed to give voice to Feyla and Alaina regardless of how long the legal system takes to decide the outcome.
"Love is forever," Bewley said.
ABC10: Watch, Download, Read