President Donald Trump heads to Northern California on Saturday to see firsthand the grief and devastation from the deadliest U.S. wildfire in a century.
California's outgoing and incoming governors, both Democrats who have been vocal critics of Trump, plan to join the president on Saturday.
Trump's arrival comes as confusion continues over how many people remain unaccounted for.
Authorities Friday night confirmed a new death toll of 71 and say they are trying to locate more than 1,000 people. But they stress that not all the people may really be missing.
Butte County voted for Trump. But his planned visit is receiving mixed reviews.
The death toll from the Camp Fire increased to 71, according to the Butte County Sheriff.
In what has become a grim nightly press conference, the Sheriff Kory Honea also shared that the list of unaccounted for persons has also gone up to include 1,011 people.
However, Honea stressed that the list, while alarming, does not mean that those people are actually missing. He called it "a dynamic list" that will fluctuate up and down and urged the public to consult the list to see if their names are on it and let authorities know if they are OK.
A list of the missing will be released by the sheriff's office later Friday night.
According to the latest numbers from CAL FIRE, the Camp Fire has burned approximately 146,000 acres of land. It is now 50 percent contained.
The total number of destroyed structures also went up. Officials now say 12,263 total structures were destroyed; 9,700 of which are residential homes.
With the confirmed death toll at 63, authorities in Northern California on Friday continued to search for those who perished and those who survived the fiercest of wildfires ahead of a planned visit by President Donald Trump.
The president on Saturday is expected to get a look at the grief and damage caused by the deadliest U.S. wildfire in a century, and he could face resentment from locals for blaming the inferno on poor forest management in California.
In an interview taped Friday and scheduled for broadcast on "Fox News Sunday," Trump said he was surprised to see images of firefighters removing dried brush near a fire, adding, "This should have been all raked out."
As the search for bodies continued, Butte County spokeswoman Miranda Bowersox said the "unaccounted for" list of more than 600 names released by the sheriff's office late Thursday was an effort to put names out there so people can call in to say they are OK.
The roster probably includes some who fled the blaze and do not realize they've been reported missing, Sheriff Kory Honea said.
Some on the list have been confirmed as dead by family and friends on social media. Others have been located and are safe, but authorities haven't gotten around to marking them as found.
Tamara Conry said she should never have been on the list.
"My husband and I are not missing and never were!" Conry wrote Thursday night on Facebook. "We have no family looking for us. ... I called and left a message to take our names off."
Authorities compiled the list by going back to listen to all the dispatch calls they received since the fire started, to make sure they didn't miss anyone.
California's outgoing and incoming governors say they'll join President Donald Trump when he visits wildfire devastation in the state.
Gov. Jerry Brown and Governor-elect Gavin Newsom said Friday that they welcome the president's visit and that "now is a time to pull together for the people of California." The two Democrats have been vocal Trump critics.
The president is scheduled to meet with fire victims Saturday. The Camp Fire in Northern California has become the nation's deadliest wildfire in a century.
Trump has come under fire for blaming the fires on mismanagement of forests. He initially made the comments in a tweet that also threatened to withhold federal funding and repeated the mismanagement remarks in a Fox News interview a day before his visit.
San Francisco International Airport says nearly 200 flights have been delayed because of low visibility and smoke caused by wildfires in Northern California. Airport spokesman Doug Yakel said that as of noon on Friday about 15 percent, or 195 flights, have had delays averaging 45 minutes. On Thursday, about 500 were delayed, representing about 40 percent of the airport's flights. The airport averages about 1,250 flights per day.
Hundreds of people displaced by the Northern California wildfire have lined up outside a mall in the city of Chico where the Federal Emergency Management Agency set up an assistance center inside what used to be a Sears department store.
Also assisting residents of the area destroyed by the fire were California's Office of Emergency Services and its Department of Motor Vehicles.
Carol Manzo lost her mobile home in the town of Paradise and stood in line with her daughter in law and three grandchildren.
She's says she hopes to ask FEMA workers about lodging for her family.
They stayed in a hotel through Wednesday and can stay with a family friend in the city of Chico through Thanksgiving, but then have nowhere to go.
Shares of Pacific Gas & Electric Co. have soared after California's top utility regulator said his agency will help the company deal with potentially crippling liability costs from wildfires.
Stock prices soared 36 percent in midday trading Friday after plunging 60 percent and losing $15 billion in valuation in the week following the outbreak of a Northern California wildfire that is the nation's deadliest in a century.
No cause has been determined, but speculation has centered on PG&E, which reported an outage around the time and place the fire ignited.
Late Thursday, California Public Utilities Commission President Michael Picker sought to calm financial markets by indicating support for the continued viability of PG&E and other publicly traded utilities.
In an interview with the San Francisco Chronicle, Picker said his agency will soon implement a provision in a new state law that allows utilities to pass costs for past wildfires to their customers. He said additional legislation may be needed to ensure that provision applies to this year's fires.
Forecasters are predicting rain early next week for the Northern California area where a deadly blaze that decimated a town continues to burn a week after it started.
The wet weather could help firefighters extinguish the massive blaze earlier than expected.
But officials say rain could also complicate the efforts of dozens of teams who are sifting through ash and debris, looking for human remains.
The National Weather Service said Friday that the northeast corner of California, where the town of Paradise is located, will get rain starting Tuesday night.
Butte County Sheriff Kory Honea said Thursday he brought in dozens of search teams to search for remains "as expeditiously as possible."
At least 63 people were killed after the fire swept through Paradise and other communities on Nov. 8
Honea's office Thursday published a missing list with 631 names that probably includes names of people who fled the blaze and don't know they are being sought.
Camp Fire: Faces of the Fire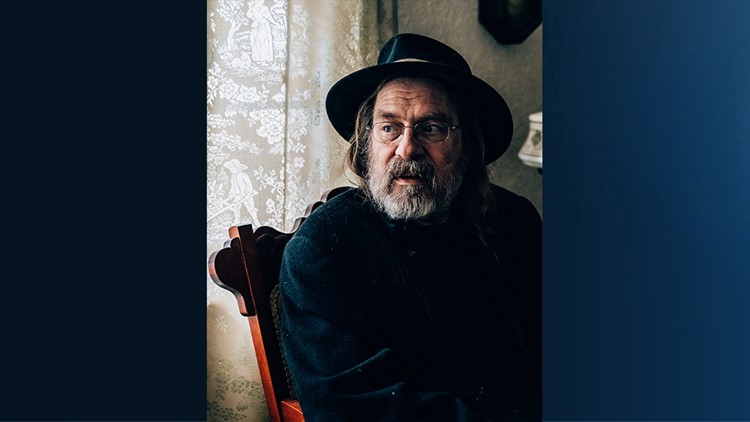 The fire, which began Nov. 8, has destroyed nearly 12,000 structures, including 9,700 single-family homes.
But the list of those still missing who may not have escaped the deadly wrath of the fire has grown to 631 people.
Firefighters said Friday the Camp Fire, which incinerated the community of Paradise and forced the evacuation of more than 50,000 people, grew overnight by 1,000 acres to a total of 142,000 acres. Containment also grew to 45 percent from 40 percent. Full containment is expected by Nov. 30.
The fire, which broke out about three miles northeast of Concow, continues to threaten 15,500 structures and its cause remains under the investigation.
The sights of Butte County's Camp Fire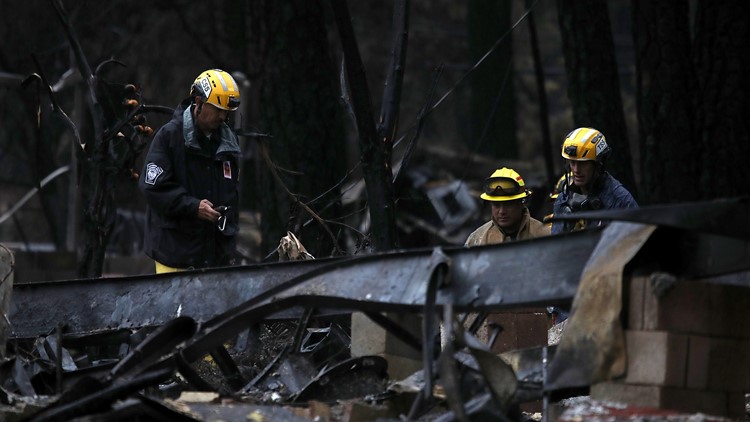 Meanwhile, the National Interagency Fire Center is reporting the estimated cost to suppress the fire so far has reached $46.3 million.
More than 5,590 firefighters are assigned to the blaze, including 622 fire engines, 75 water tenders, 24 helicopters, 101 hand crews and 103 bulldozers, according to the California Department of Forestry and Fire Protection.
According to the California Department of Forestry and Fire Protection, the fire destroyed 9,700 residences and damaged another 155. It also destroyed 118 multi-residences and 290 commercial buildings, as well as damaged another 50 commercial structures.
Additionally, it destroyed 1,750 outbuildings.