OAKLAND - Kaiser Permanente, the nation's largest integrated health system, committed up to $1.65 million to support relief and recovery efforts in communities affected by the recent California wildfires.
Kaiser Permanente is committing up to $1 million to the American Red Cross and other organizations to help Camp Fire victims in Northern California. The funds will support community-based and faith-based organizations helping people recover from these disasters. Kaiser Permanente has also deployed medical and nursing volunteers to provide care to displaced families and seniors now living in shelters.
The sights of Butte County's Camp Fire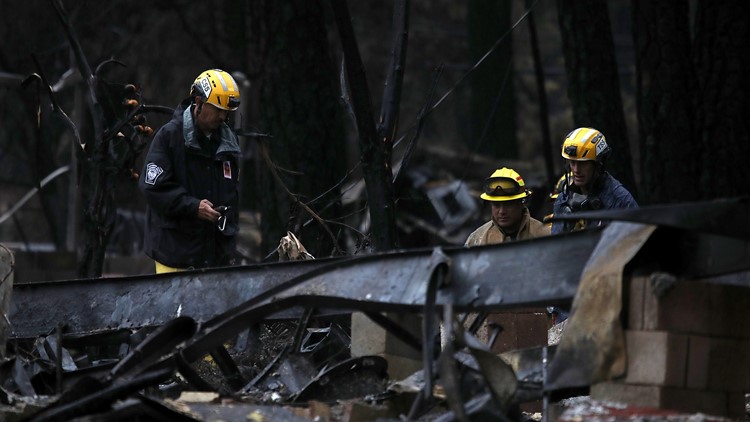 The health system will also provide $500,000 to the United Way of Greater Los Angeles for immediate relief efforts as well as longer-term recovery support to organizations serving low-income residents.
Another $150,000 will go to Ventura County Community Foundation, with $50,000 specifically allocated to the foundation for organizational capacity support and the balance to provide shelter and long-term housing, financial and rental assistance, legal services, health care and more for those affected by the Woolsey and Hill fires in Southern California. For the next eight weeks, Kaiser Permanente is offering crisis support groups to the community for those impacted by the Thousand Oaks shooting and the fires.
"We are deeply saddened to see how these fires have hurt our communities across California," said Bechara Choucair, MD, senior vice president and chief community health officer, Kaiser Permanente. "It is times like these when Kaiser Permanente leans in to fulfill our commitment to the health of our communities we serve, leveraging our resources, expertise and leadership in community health."
In early November, massive, deadly wildfires broke out in Butte County in Northern California and in Ventura and Los Angeles counties in Southern California, destroying thousands of homes and displacing scores of people, including many vulnerable seniors. During that time, Kaiser Permanente worked alongside organizations including the American Red Cross and the United Way of Greater Los Angeles to provide support and determine the needs of the communities.
"The Red Cross is grateful for the commitment of Kaiser Permanente whose generosity helps provide shelter, food and comfort for people affected by the devastating wildfires in California," said Don Herring, chief development officer at the American Red Cross.
"We are grateful for the fast response and generous aid Kaiser Permanente provided to United Way of Greater Los Angeles' Disaster Relief Fund," said Elise Buik, president and CEO of United Way of Greater Los Angeles. "This is a critical time, and this contribution will help vulnerable individuals and families rebuild their lives."
Kaiser Permanente has a long-standing commitment to the health of communities across the country, including during times of natural disaster. Kaiser Permanente has so far committed more than $8 million during 2017 and 2018 to support relief and recovery efforts, including mental health services, for survivors of natural disasters such as the fires in Northern California, the Thomas Fire in Southern California, Hurricane Harvey in the southeast United States, and Hurricane Maria in Puerto Rico.