Former president George H.W. Bush died Friday, reuniting with his wife of 73 years, Barbara, and 3-year-old daughter, Robin.
The 41st president will be laid to rest beside Barbara and Robin in their family plot at the George H.W. Bush Presidential Library in Texas on Thursday.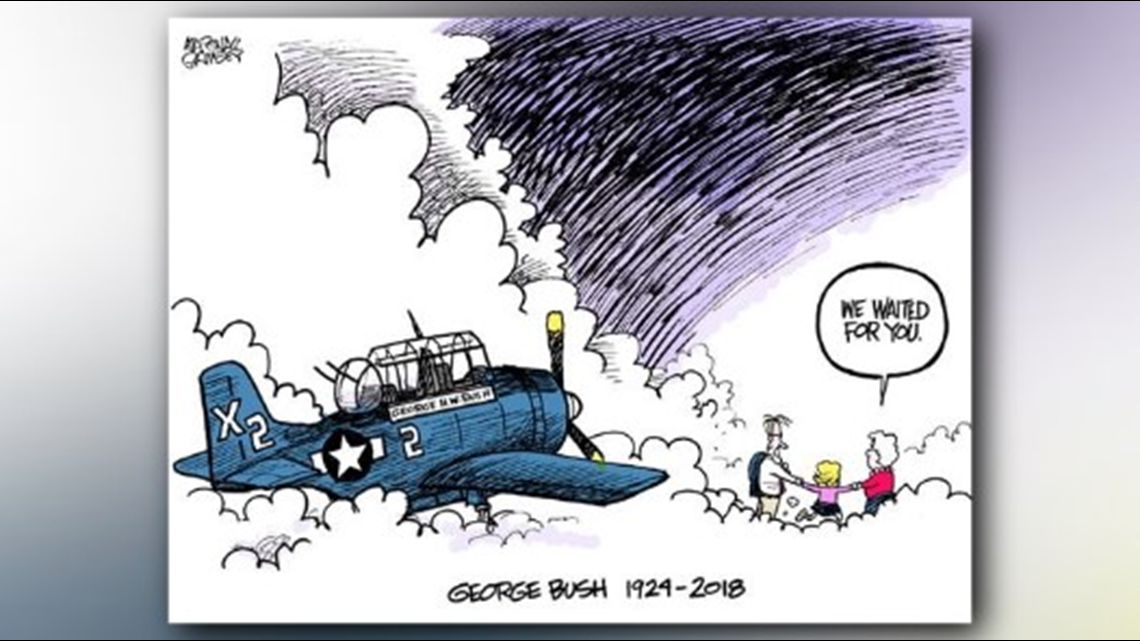 Here are three things to know about Robin Bush:
1. How did Robin Bush die?
Robin Bush died from leukemia at age 3 in 1953. She was diagnosed seven months before her death.
2. When was Robin Bush born? She was the couple's second child
Pauline Robinson "Robin" Bush was born in 1949. She was the couple's second child. George Walker Bush was born in 1946.
3. This isn't the first cartoon depicting Robin Bush to go viral
Ramsey's latest cartoon is a follow-up to his viral cartoon depicting Barbara reuniting with her daughter after decades apart.
"I received a very kind note from President George H.W. Bush's Chief of Staff for the Barbara Bush cartoon. President Bush was unable to write due to his Parkinson's, but it was his sentiments. And it was very humble and gracious," Ramsey said.
When thinking about how to commemorate George H.W. Bush, Ramsey thought of a striking scene from Barbara's memorial service.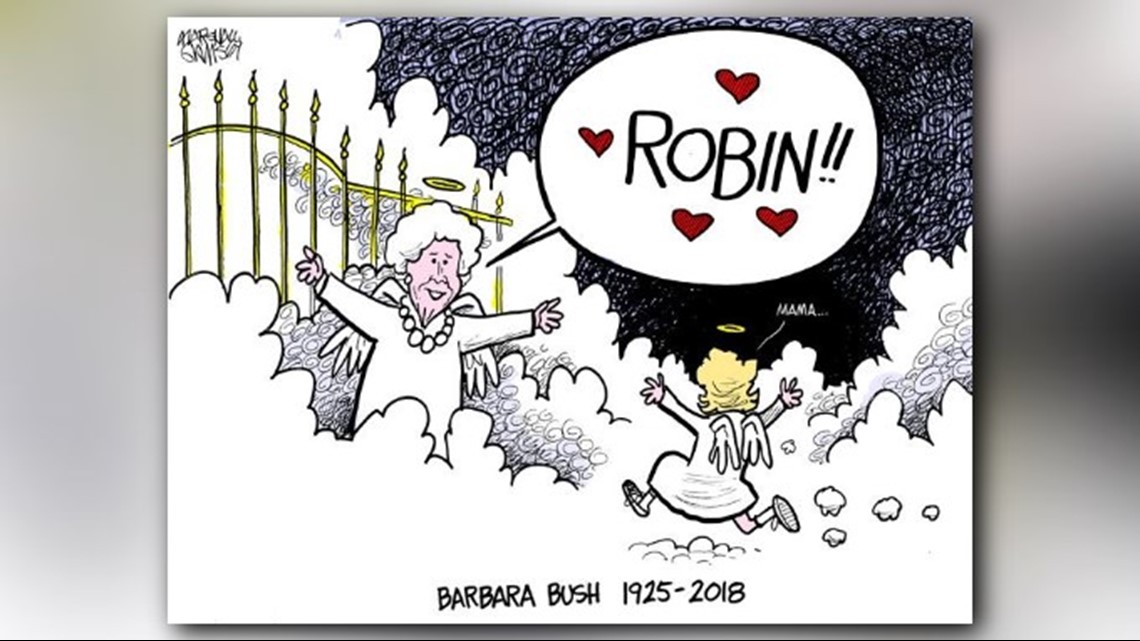 Kirk A. Bado of USA TODAY contributed to this report.