Lawsuit: ESSURE didn't warn women of serious medical complications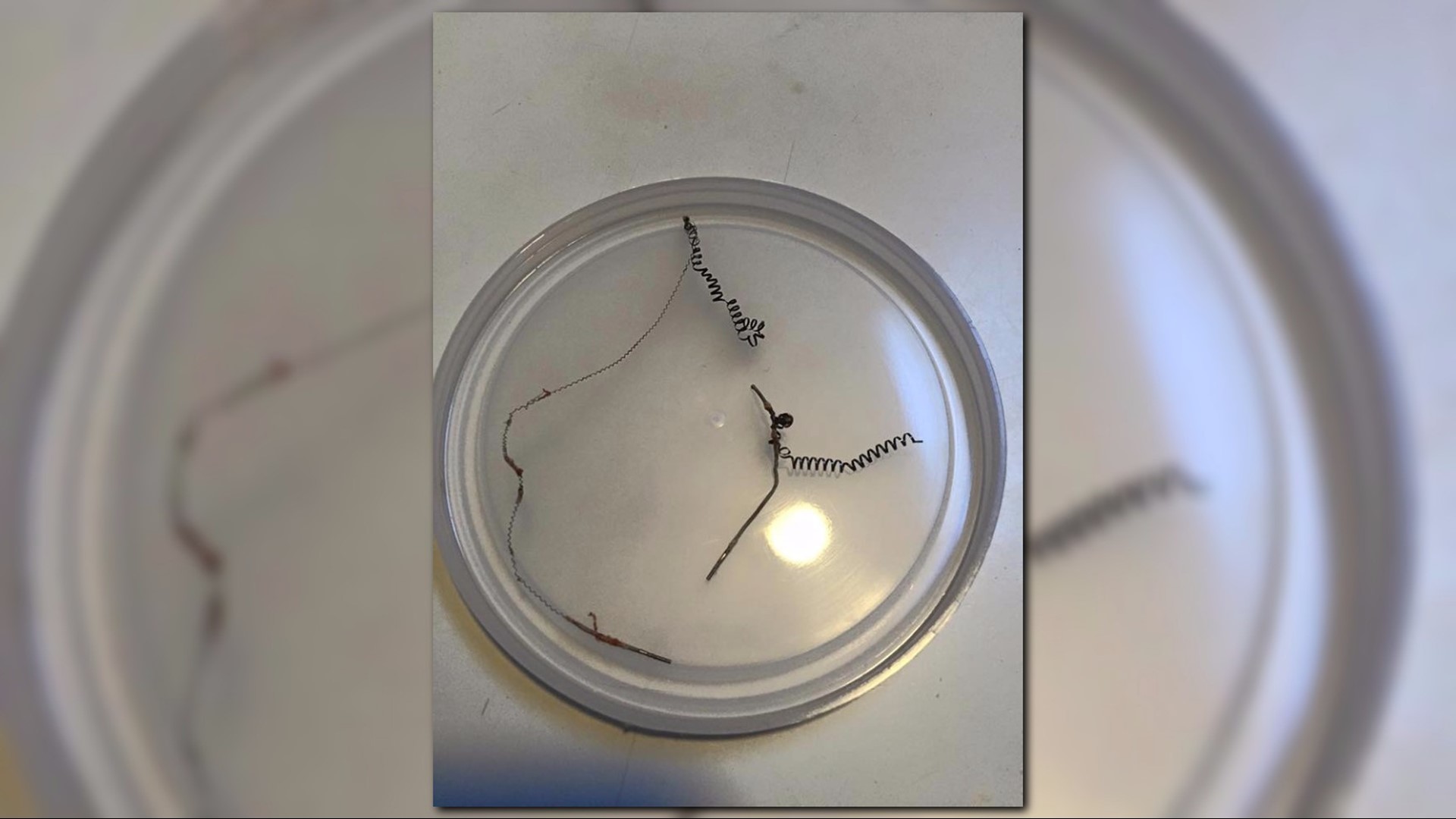 A lawsuit filed in Nov. 2016 in the Alameda County Superior Court on behalf of dozens of women all over the country claims the company that created the sterilization device ESSURE didn't warn women of serious and life-altering complications.
The suit, which also names the current owners of ESSURE, Bayer, alleges the manufacturer did not forward the majority of complaints of injury to the FDA as required. The women and their attorneys say this kept critical information from patients and doctors. Reference Bayer's denials here, either statement or whatever they've filed in response to the lawsuit.
ESSURE is a tiny metal coil inserted into the fallopian tubes to scar and close them, preventing pregnancy. It was approved by the Food and Drug Administration in 2002 after clinical trials and Bayer says a million women are implanted with ESSURE coils.
Birth control options for women
Since its approval, thousands of women implanted with the device have complained of auto immune disease, pain, irregular bleeding, unintended pregnancies, miscarriage, abscesses and tumors. "Not only are they facing physical injuries", said attorney Holly Ennis, "The doctors don't believe them. The insurance companies won't pay for removal. They get shuffled around to all these different specialists and they are desperate to have the surgery and have these devices removed."
The ESSURE device is an expanding micro coil, about 4 cm long, made of stainless steel, nickel titanium and polyethylene terephthalate (PET) fibers. The lawsuit alleges that the steel rusts inside patients, the PET fibers degrade at 65 degrees and the nickel activated allergies in women unaware they were getting a device with nickel.
"You know what bothers me? When the product was initially approved it had a nickel contraindication (warning)," Ennis said. "In 2011 there was a lot of competition from another device called Adiana. It didn't have any metal and doctors were preferring the Adiana. When Conceptus, ESSURE's owners at the time, found this out, they applied to the FDA to have the nickel contraindication removed."
Ennis' claim is confirmed by a press release from Conceptus in August of 2011, in which the CEO of the company said, "This FDA label decision will further strengthen our competitive advantage and leadership in the permanent birth control market, and we are pleased that we were able to secure it."
As complaints to Conceptus grew, A Facebook group started by a New York woman with 150 ESSURE patients in 2011 swelled to over 30,000. Angie Firmalino now has 18 administrators working the page as a flood of pictures, stories and desperate women looking for information fills the timeline each month.
"We are still seeing women here 6 years after starting this group that are having improper removals," Firmalino said. "The devices are being broken inside them, they're being stretched out, they're being cut through."on a recent trip to Sacramento for a meet and greet with women who know each other only from the Facebook group.
On a recent trip to Sacramento, the women who only knew each other from Facebook met. The E-Sisters, as they call themselves, have been a force on social media. They regularly post their Freedom of Information Act requests to the FDA, scholarly journal articles on ESSURE and publish Facebook interviews with doctors. Pressure from the group led to an FDA hearing on ESSURE in 2016 which resulted in a black box warning for the device, which is the highest level of warning before a device is removed from the market. It was a small victory for the E-Sisters who say their ultimate goal is to get the device off the market.
"We understand innovation and we're all for safe and effective birth control," Firmalino said. "The only benefit to ESSURE is convenience but when you have so many women having outcomes that affect them for the rest of their lives, I don't think anyone's convenience outweighs someone's safety."
The women and their attorneys believe they have a good case against the now defunct Conceptus and the current owners of ESSURE, Bayer. Reports of injury and illness due to ESSURE were supposed to be turned over to the FDA but on two inspections of the Conceptus facilities in 2010 and 2013, the FDA found over 15,000 adverse event reports were never turned over to the FDA resulting in federal violations. Add source here
"As soon as they knew in the real world setting that all of these complications were happening, they had a duty to tell the FDA" said Angela Desa, an E-Sister from Marysville. "They had a duty to change the labeling and packaging to put warnings on the product so people would be aware and have a true, realistic choice on whether to have this device implanted or not."
Since purchasing the ESSURE device in 2015 from Conceptus, Bayer has maintained its safety and efficacy are clinically proven. Jennifer Brendel, Director of US Pharmaceuticals and Product Communications for Bayer, says the company will vigorously defend the continued availability of ESSURE.
Brendel said the following in a statement:
"To date, 23 cases in the Essure litigation have been dismissed in their entirety or significantly narrowed, Including cases pending in California federal and state courts. We take all adverse events seriously. We continuously collect and analyze all adverse event data we receive and work closely with the FDA in monitoring the safety profile of Essure. There are risks with all medical procedures, drugs and devices, and the communication between a woman and her physician is critical to understanding and navigating these risks. The FDA-approved Patient Information Brochure and Essure Instructions for Use contain information about potential adverse events and other FDA-approved warning information.
Patient safety and appropriate use of our medicines and medical products are our greatest priorities. Bayer stands by the positive benefit-risk profile of Essure, the safety and efficacy of which is supported by clinical trials and more than a decade of science and real-world clinical experience. As FDA itself has stated recently, 'Essure remains an appropriate option for the majority of women seeking a permanent form of birth control.'"