NEWMAN, Calif. — The Newman community gathered Saturday for an honor ride in memory of Newman Police Corporal Ronil Singh.
Cpl. Singh,33, was shot and killed while performing a DUI stop on Dec. 26. He leaves behind a wife and young son.
The ride, organized by the Cowboy's Honor Ride Facebook page, started on main street and continued for two miles. The official horse count was 233, said Leigh Highland, one of the organizers.
The streets of Newman were filled with people on horseback, some carry the American Flag, others with the thin blue line flag and many donning blue clothing items.
Cowboy's Honor Ride for Cpl. Singh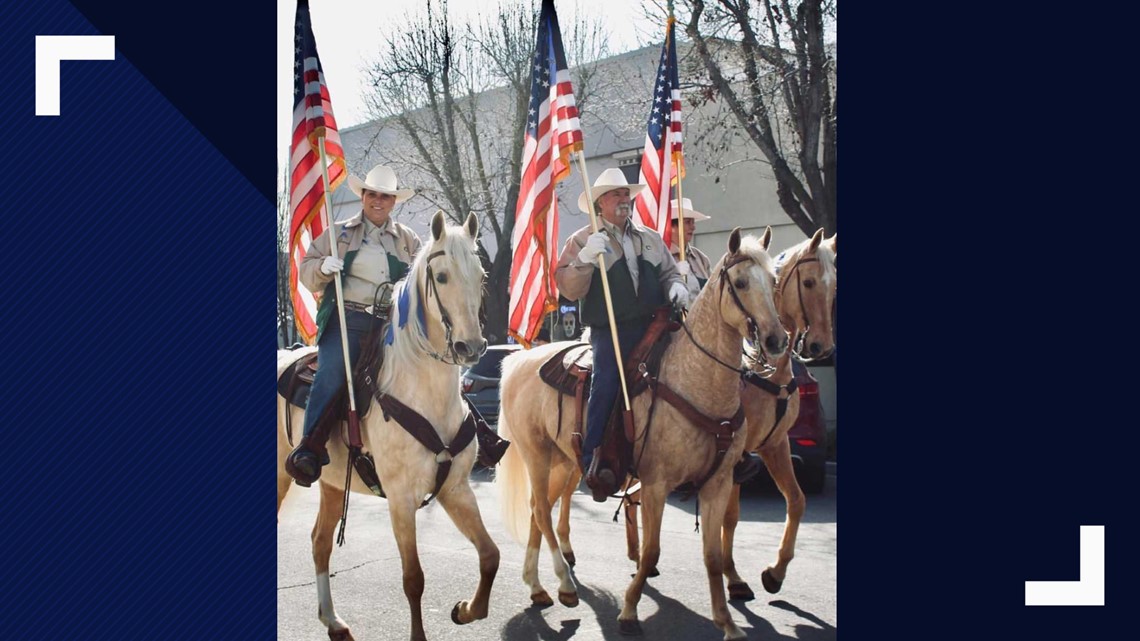 The Facebook group's last ride was in October, in honor of Sacramento County Sheriff's Deputy Mark Stasyuk. Stasyuk was shot and killed while on duty in Rancho Cordova. He was 27-years-old.
RELATED: Fallen Newman Police Cpl. Ronil Singh's patrol car hood memorialized
RELATED: Accessory defendants in Newman Cpl.'s death to face federal prosecution, County keeps murder case
_______________________________________________________________
WATCH MORE: Cpl. Singh laid to rest at Lakewood Memorial Park
An emotional service in Modesto Saturday, as hundreds of community members and officers from across the nation paid respects to Newman Police Cpl. Ronil Singh