SACRAMENTO, Calif — Whether you know him from the host of the children's show "Reading Rainbow" or as the guy with those one glasses from the "Star Trek: The Next Generation," you almost definitely know LeVar Burton.
But did you know that he grew up in Sacramento? South Sacramento, to be exact.
You might know that because he was honored three years ago as one of five local legends given a star on Sacramento's inaugural Walk of Stars. Well, now the Emmy Award-winning actor is getting honored with the renaming of a Meadowview park where he grew up.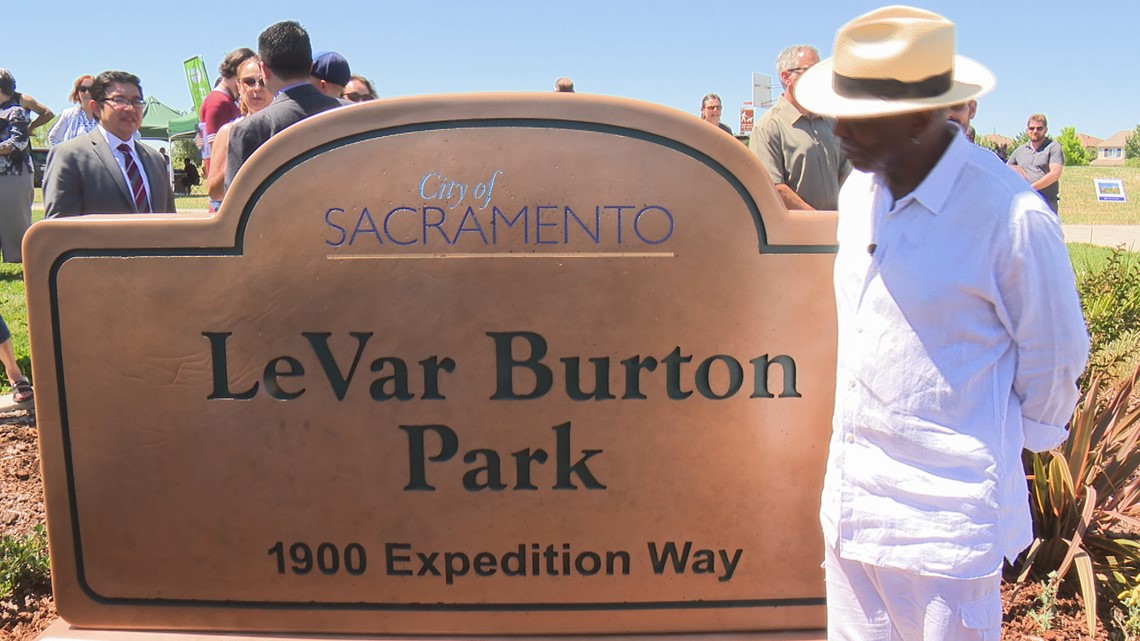 "Mr. Burton's career accomplishment shows the possibilities that are open to all residents, no matter where they come from," said Councilmember Larry Carr in a statement. "He is an inspiration to our youth, to people of our community and to everyone in Sacramento."
Burton was there, but not just because he's being honored.
"Sacramento has imprinted itself on me in the most indelible way," said Burton said in a statement released by the city.
The renaming ceremony was held Tuesday at LeVar Burton Park, formerly Richfield Park, on Expedition Way in Sacramento.