The history of PG&E's problems
Pacific Gas and Electric's past is just as important as it's future. Explore what the company has done, how it has grown and who is currently in control.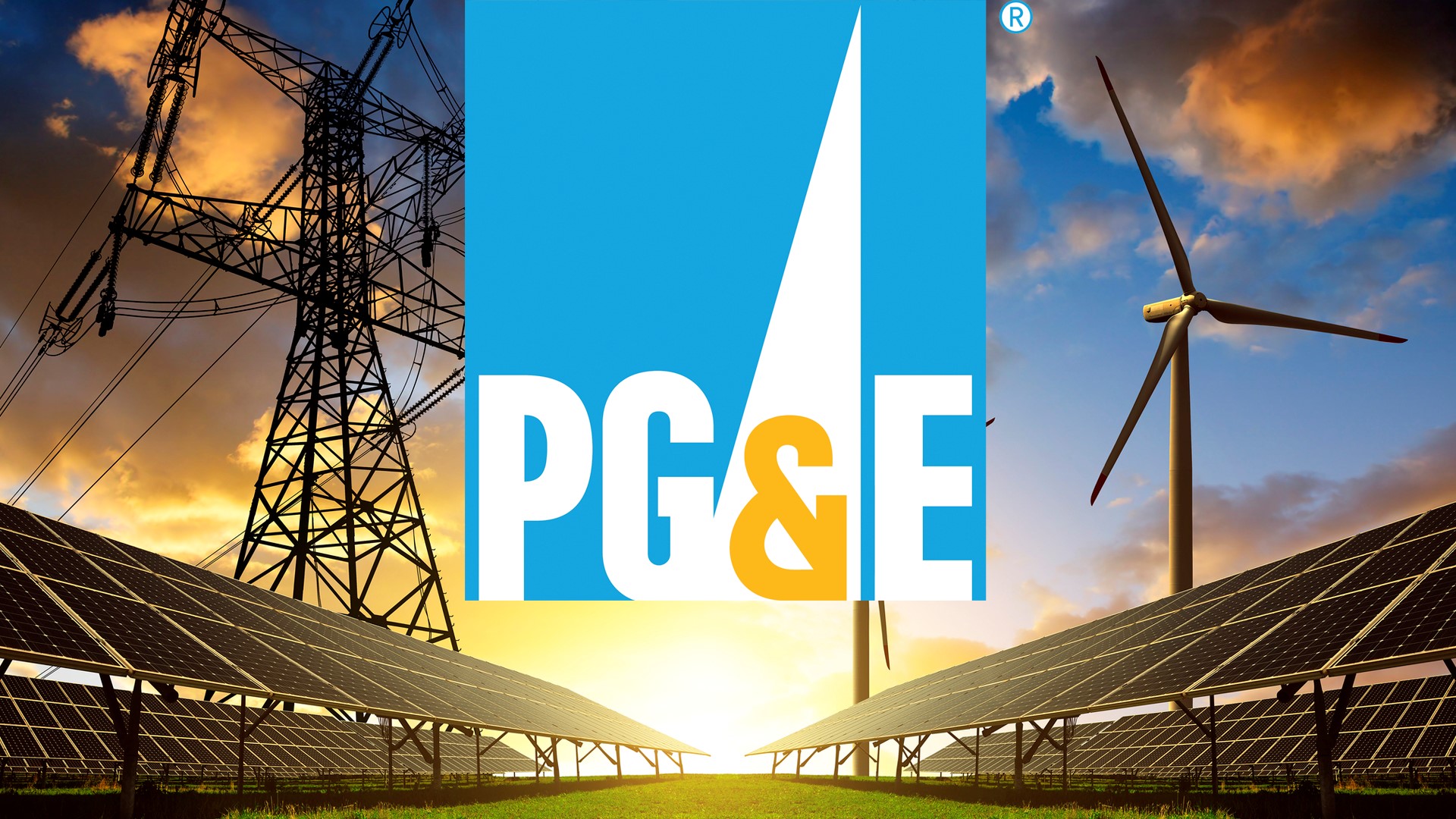 PG&E in their full-year report for 2018 stated that it is probable that the company's equipment was the ignitor in the Camp Fire.
As those lawsuits move forward, and the Camp Fire investigation continues, PG&E faces consequences for violating their probation from the 2010 San Bruno Gas Explosion. In January 2019, the nation's largest utility filed for Chapter 11 bankruptcy because it faces at least $30 billion in potential damages from lawsuits over the catastrophic wildfires in California in 2017 and 2018 that killed scores of people and destroyed thousands of homes.
Let's take a look back at how PG&E got to this point and what it means for its customers.
Criminal history
:
The San Bruno Gas Explosion

Aside from hundreds of counts of negligence due to not cutting trees near power lines, PG&E was convicted of five felony counts of pipeline safety violations that led to the 2010 San Bruno Gas Explosion and one felony count of obstruction of justice for lying to officials.
Due to this conviction, the company was placed on probation until 2022, paid a $3 million fine, and served 10,000 hours of community service.
Money Troubles
:
Filing for bankruptcy

PG&E first filed for Chapter 11 reorganization bankruptcy on April 6, 2001. The company said that this was due to their energy costs rising by more than $300 million a month without reimbursement. PG&E said they were around $9 billion in debt.
When PG&E files bankruptcy or is faced with a major incident, customers are forced to pay. After former Governor Jerry Brown signed Senate Bill 901, it was made easier for public utility companies like PG&E to pass along the cost to ratepayers, as long as it is "just and reasonable."
Most recently, PG&E filed for bankruptcy Jan. 29, 2019, with anticipation of the costs of settling lawsuits and keeping up with payments to continue service to their customers.
PG&E's history
:
For over 100 years, PG&E has served California

Pacific Gas and Electric began as San Francisco Gas Company. After acquiring a few gas companies, an electrical company and merging with California Gas and Electric Corporation, Pacific Gas and Electric Company was formed in 1905.
After the San Fransico earthquake in 1906, PG&E began to face infrastructure, engineering, and financial challenges caused by natural disasters. As California continued to grow, PG&E kept growing and changing to provide power to the different parts of California.
PHOTOS: PG&E Corporation Board of Directors
PG&E incidents and settlements
:
PG&E has faced problems with contamination, fires and explosions

Since the 1950s, PG&E has faced problems with contamination, wildfires and explosions that have impacted California residents, its customers and stockholders.
Not all of the cases settled by PG&E were officially deemed the company's fault, however, these incidents have shaped how people view the company.
Hinkley groundwater contamination: 1952-1966
The contamination occurred between 1952-1966, however, PG&E did not report the contamination to the local water board until years later. After examining their practices, PG&E reported it contaminated the water supply with chromium-6, which is one form of the metallic element chromium.
Nearly 650 people affected by the contamination sued PG&E with the legal aid of Erin Brockovich. The company settled for $333 million.
PG&E was convicted of 739 counts of criminal negligence for failing to trim trees near its power lines. The untrimmed trees were said to be the main reason for the Trauner Fire. This resulted in $2 million in fines. The fire started in August 1994 and burned a dozen homes, a school in a small Nevada County town.
Substation Electrical Fires of 1996 and 2003
California Public Utilities Commission said PG&E could have avoided the 2003 fire had they improved their safety measures an investigator suggested after the near-identical fire of 1996. The fire caused a power outage to more than 100,000 customers throughout San Francisco on one of the busiest holiday shopping days.
PG&E paid out settlements of around $530 million for the 2003 Substation Fire to the state of California, CPUC and the San Francisco Utility Commission.
PG&E settled a case against the U.S. Forest Service for $14.75 million. The Pendola Fire began Oct. 16, 1999, and burned nearly 12,000 acres of the Tahoe and Plumas National Forests over 11 days. The fire was blamed on poor vegetation management and inspection programs.
Sims Fire and Fred's Fire: 2004
PG&E and two of its subcontractors, Western Environmental Consultants and Davey Tree Expert Co., settled federal lawsuits which blamed them for the Sims and Fred's Fires, each burning more than 4,000 acres of federal forest land. PG&E agreed to pay $6.1 million of the $29.5 million settlement.
The fires were blamed on trees falling on the company's power lines. The Sims Fire started in July and the Fred's Fire started in October of 2004.
San Francisco Electrical Fire: 2005
An underground, PG&E equipment failure caused an explosion, resulting in fire shooting up through a San Francisco sidewalk, burning Lisa Nash on over 40 percent of her body.
Rancho Cordova Gas Explosion: 2008
PG&E was found to have installed an incorrect pipe during a 2006 repair, which resulted in the 2008 explosion, killing one person and injuring five others on Christmas Eve. PG&E paid a $38 million fine, as well as an undisclosed, out-of-court settlement to the family.
San Francisco Electrical Explosion: 2009
PG&E's investigation concluded the underground fire and electrical explosion of June 2009 was due to a faulty power line from the 1920s. This incident resulted in power outages to over 8,000 customers until flames were put out.
San Bruno Pipeline Explosion: 2010
The San Bruno Pipeline Explosion resulted in the death of eight people with 12 others injured. In 2017, PG&E was sentenced to five years probation, $3 million in fines and community service.
The company was also fined by the CPUC for $1.6 billion. They agreed to pay settlements to victims of the explosion for around $565 million.
Carmel Gas Explosion: 2014
The city of Carmel and PG&E reached an out-of-court settlement agreement in 2017 after a gas explosion destroyed a home three years earlier. The company agreed to pay $1.6 million to the city, $25,000 to Friends of Carmel Forest and provide maps of gas lines to the city. The company also agreed to increase safety measures, including carrying devices to close gas leaks.
CPUC also issued a fine of $37.5 million to the company.
On Wednesday, Sept. 9, a downed tree made contact with a PG&E electrical wire, sparking the Butte Fire, which burned over 70,000 acres, destroyed 365 homes, and killed two people. A Sacramento judge determined PG&E was at fault and was fined around $8 million by the CPUC.
The cause of the Camp Fire, the most deadly and destructive fire in California's history, was determined to be started by PG&E according to Cal Fire. This fire burned down most of the town of Paradise and resulted in the death of 85 people.
Under investigation
:
As of March 1, 2019, PG&E is still under investigation for multiple fires
San Francisco Gas Explosion: 2019
The National Transportation Safety Board released its preliminary report in regards to the San Francisco gas explosion that occurred on Feb. 6, 2019. The explosion burned for around three hours, damaging fire buildings. According to an ABC7 story, the report found confirmed "a third-party contractor working on a telecommunications project damaged a PG&E natural gas main. This released gas, which then ignited."
________________________________________________________________
Reporter Brandon Rittiman finds out how a PG&E bankruptcy could affect its customers.