SACRAMENTO, Calif. — The Sacramento Kings announced the team's roster for the 2nd annual California Classic and their summer league schedule.
Last year's rookie Marvin Bagley III is among the familiar faces returning to the team's summer league roster.
Frank Mason III, BJ Johnson, Wenyen Gabriel and Caleb Swanigan are among the other familiar faces who spent time on last season's Kings roster.
Rookies Justin James and Kyle Guy are also part of the team, which also includes Auburn native Isaiah Pineiro, who played at UC San Diego.
Jesse Murmeys, one of Luke Walton's assistant coaches, will assume the head coaching duties during summer league.
Although he was once thought to be participating in this year's summer league competition, second-year forward/center Harry Giles was left off the roster.
Murmeys said Giles is completely healthy, and that the organization just wanted to look at other players in summer league.
Sacramento will host the California Classic at Golden 1 Center; playing three games, beginning Monday, July 1 against the Golden State Warriors at 8 p.m. The four-team format includes a double-header matchup each day featuring the Kings, Golden State Warriors, Los Angeles Lakers and Miami Heat.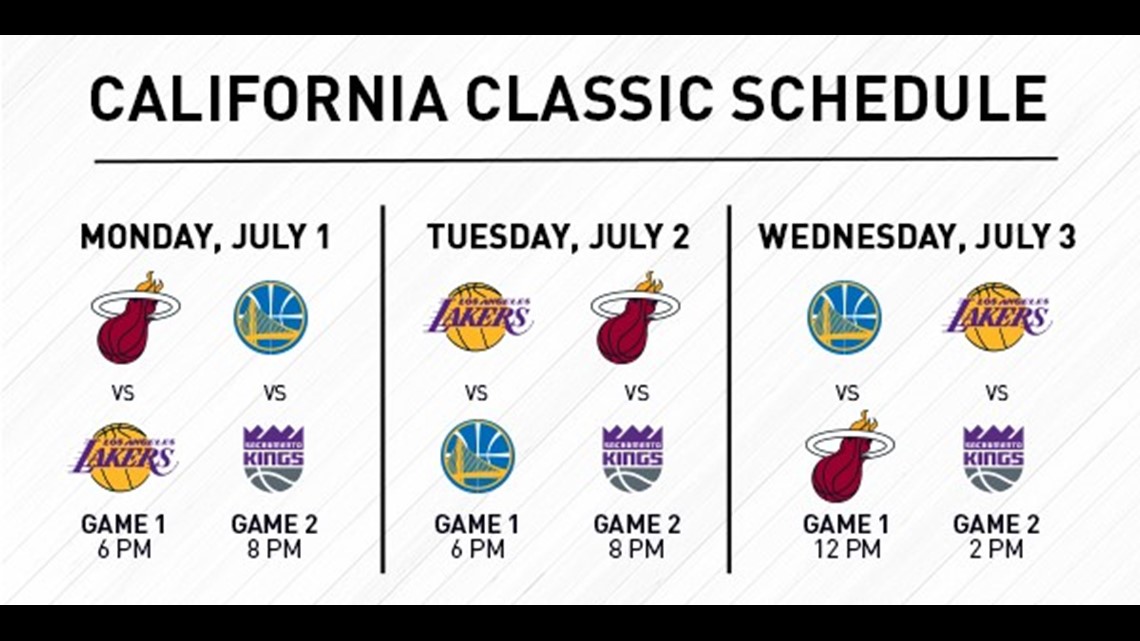 NBA TV is scheduled to air five of the six games live, with ESPN2 scheduled to air the Los Angeles Lakers vs. Golden State Warriors on Tuesday, July 2.
The Kings vs. Warriors game on Monday, July 1 is scheduled to be broadcast on NBC Sports California. Sacramento Kings radio partner, KHTK 1140, will live broadcast the Kings games on July 1 vs. the Golden State Warriors and on July 3 vs. the Los Angeles Lakers.
Tuesday, July 2 and Wednesday, July 3 Kings games will be streamed on Kings.com/Live for fans within the greater Sacramento area.
Following the California Classic, the Kings will head to Las Vegas where they will compete in at least five more summer league games, beginning on Saturday.
Below is the Kings' summer league roster: