CLEVELAND — Headed into tonight's NFL draft, it's good for the Browns to have a good luck charm.
And there's no better good luck charm than 12-year-old Fletcher Rollinson. He's a cancer survivor and is a Browns fan through and through. He will get a rare opportunity as he gets to 'help' announce the browns first draft pick tonight. And because of COVID-19, this is the first draft being done remotely for all the teams.
Also rare, the cancerous brain tumor that he has been fighting for the last 9 months with help from doctors at St. Jude Children's Research Hospital. His diagnosis is so rare, there was no real roadmap for how to treat it. Along the way, Fletcher gained a friend in Browns receiver Jarvis Landry, who he met during a tour of the Browns training facility last year. The two have been buddies ever since, with Jarvis sending messages of support to Fletcher throughout his journey.
"I saw out of the corner of my eye, from one of the hallways, Jarvis Landry just walked into the room and I was starstruck. When I got back from radiation. They invited us to a game and he gave me a pair of his gloves," Fletcher recalls.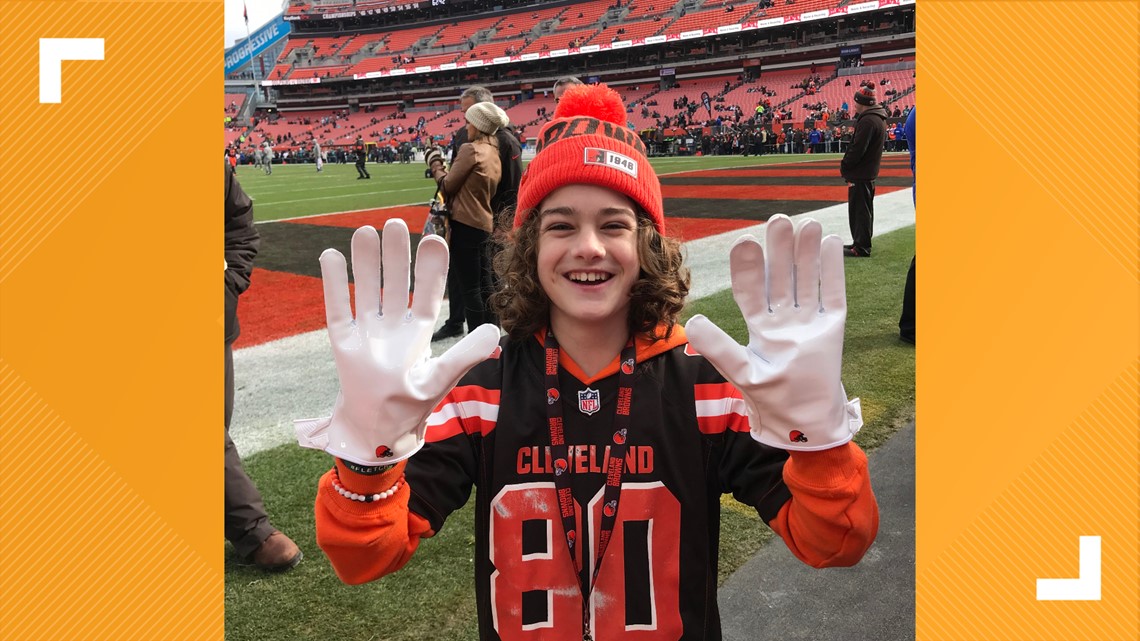 The good news. Fletcher's tumor has been removed. And following his surgery, he completed 6 weeks of proton radiation and 4 rounds of chemotherapy just to be sure.
For Fletcher, tonight's chance to help the Browns introduce their first pick to the world is no better way to share his inspirational story and celebrate his victory over cancer.
Let's hope his knack for winning carries over to the Browns season.