EMIGRANT GAP, Calif. — All lanes of eastbound Interstate 80 are shut down after multiple vehicle crashes, including an overturned semi, near Emigrant Gap.
The eastbound side of I-80 is expected to be closed "at least 4-5 hours" because of the crashes near the Nyack Road exit, according to Caltrans.
Tap here for a look at the live traffic map.
So far there has not been any word or injuries with this crash, however, officials said there are some passengers who will need to be extracted from their vehicles.
Multiple crashes, overturned semi shuts down EB I-80 near Emigrant Gap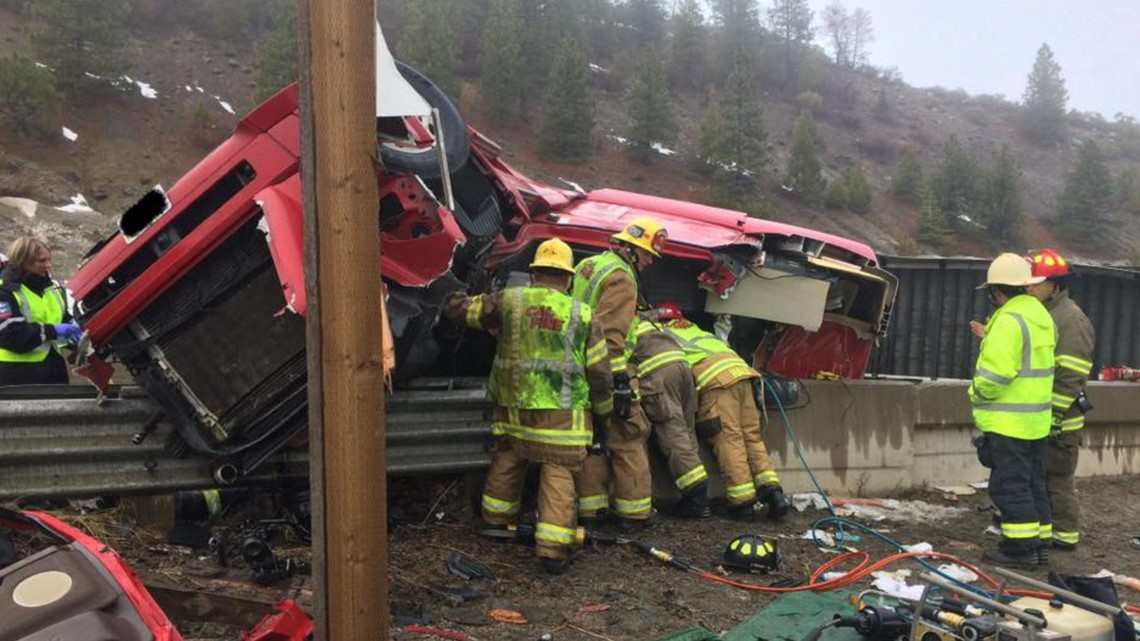 According to Caltrans, wet roads are believed to have set off the chain reaction of collisions.
This is a developing story. Check back with ABC10,.com for updates.
More from ABC10:
WATCH ALSO: RAW VIDEO: Body camera footage shows Modesto Police Officer shoot unarmed man