SACRAMENTO, Calif. — On the night of April 6, Caltrans' Night Sweep Supervisor Louie Stinson was working on 99, conducting a sweeping operation. He was driving south on the highway near Mack Road when he says a fast-moving SUV hit the attenuator on the back of his truck.
An attenuator is a box that absorbs impact in the event of a collision -- and in this case, it did.
Stinson says close calls with distracted, impaired, or speeding drivers are all too familiar.
"I've seen a lot of close calls. I've probably had 30 close calls in the last six months," said Stinson. "In the last four years, I've probably been hit three or four times. It's never been an injury or fatality, just a scrape or a bruise -- that's it."
There are countless construction projects happening during summer and being work zone alert, as well as slowing down, could save someone's life.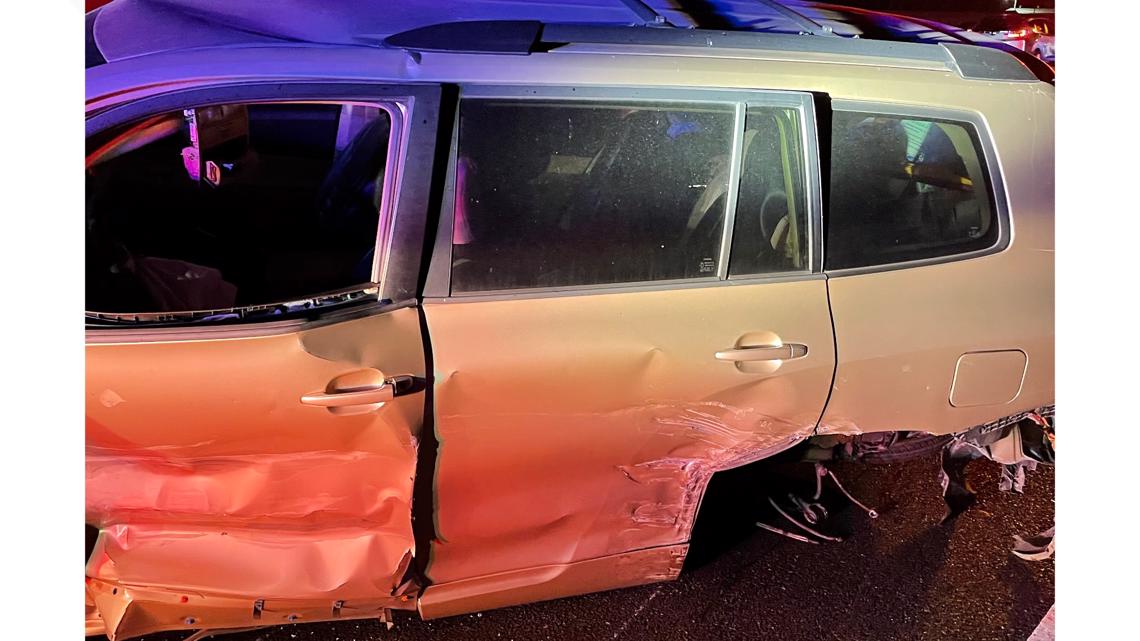 Angela DaPrato, a spokesperson at Caltrans District 3, says going 55 mph in work zones is a must.
"Even if you don't see crews working actually on the freeway, they could be working on the side or even the median and so if you're traveling at a high speed, more than 55 mph, and say you kick up some debris, it could potentially hit the workers on the side that you don't see," said DaPrato.
Closings often go hand-in-hand with construction, so when it comes to a ramp closing, Angela says closed means closed.
"We are seeing motorists travel right behind the work trucks and try to enter into the work zone that way just to shave off a couple of minutes," said DaPrato.
It all comes down to following traffic safety rules and remembering someone's sister, dad, or child wants to come back home.
"I think the most important thing you can do is just slow down. There's no reason to rush. If you're late for work, you're going to be late for work, but you have your life and we have our life," said Stinson. "We want to go home to our kids and our families, and we want everyone else to come home to their kids and families."
ABC10: Watch, Download, Read