SOUTH LAKE TAHOE, Calif. — The Sierra Avalanche Center in Truckee has issued a Backcountry Avalanche Warning for the Greater Lake Tahoe area.
The following is a breakdown of what that really means.
What is it? On the 1-5 scale of avalanche danger, this warning is a Level 5 or "Extreme" avalanche danger.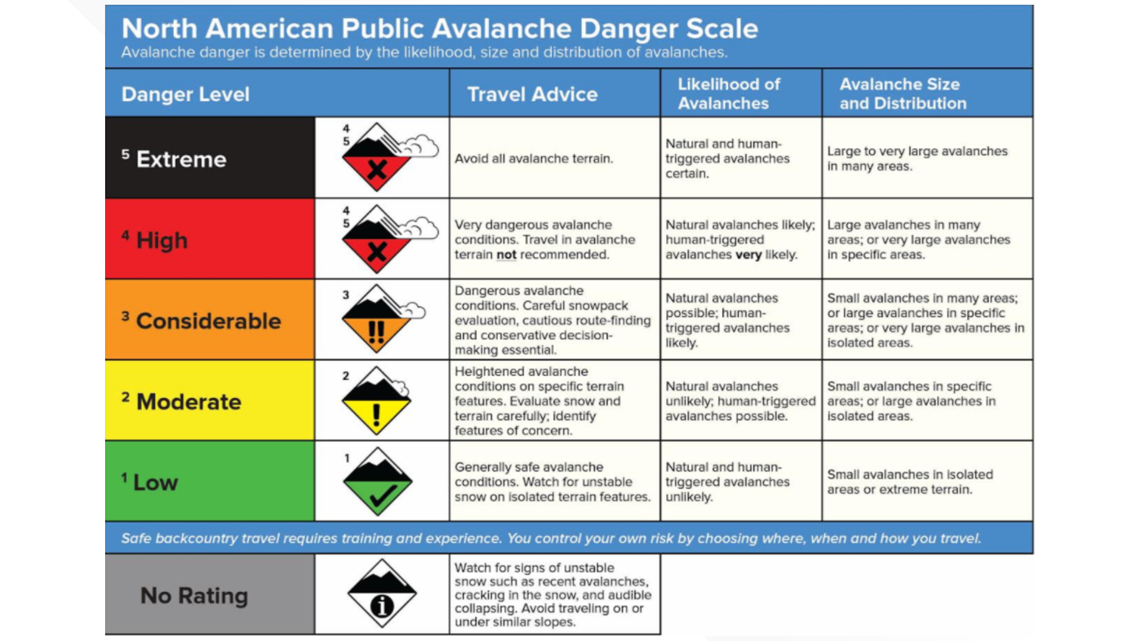 Where is it? The warning is in effect for the Central Sierra Nevada Mountains between Yuba Pass (Highway 49) on the north and Ebbetts Pass (Highway 4) on the south, including the Greater Lake Tahoe area.
When is it? The warning has been in effect from 7 p.m. on Tuesday and it is set to expire at 7 a.m. Friday morning.
What are the impacts? Multiple feet of new snowfall with gale-force winds are expected over this period. This is loading a shallow and generally weak snowpack. Large and destructive avalanches involving the new snow and the existing snowpack could occur.

How can you prepare? Avoid traveling in or near avalanche terrain. Avalanches may run long distances and can run into mature forests, valley floors, or flat terrain. Be aware of what warnings and watches are in place by checking out the Sierra Avalanche Center online.
Read more from ABC10 Weather
Your weather and nature photos | Fall/Winter 2020 & 2021