Incredible amounts of snow have fallen in the past three days across the Sierra, with many ski resorts seeing 5-7 feet of fresh powder.
The Central Sierra Snow Lab received 87.2" in the latest storm cycle, 141.9" the last seven days, and a whopping 531" in total so far this winter. The snow lab is 42" away from breaking their record set in the winter of 2016-17.
Mammoth Mountain is approaching 700" of snow this winter season at the summit, receiving 673" so far. Most ski resorts have already surpassed 500" of snow this winter.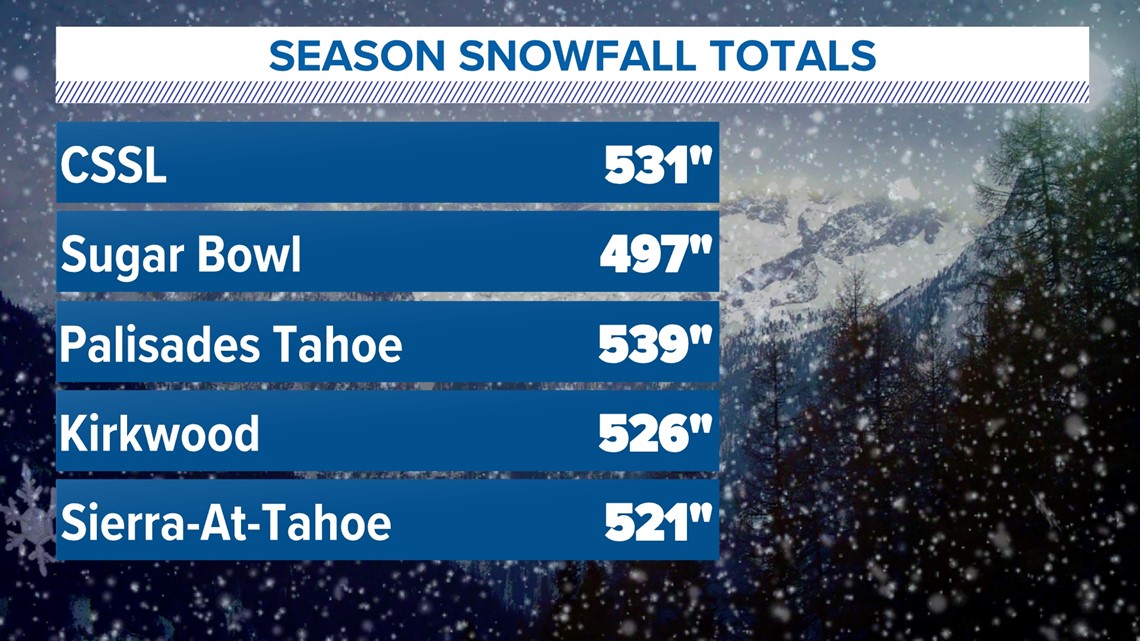 Statewide, the snowpack is at 189% of average to date and 166% of the April average. 43.7" of water is contained inside the pack on average. All this moisture will go a long way in filling California's parched reservoirs.
Other impressive three day totals include 92" at Palisades and 67" at Kirkwood.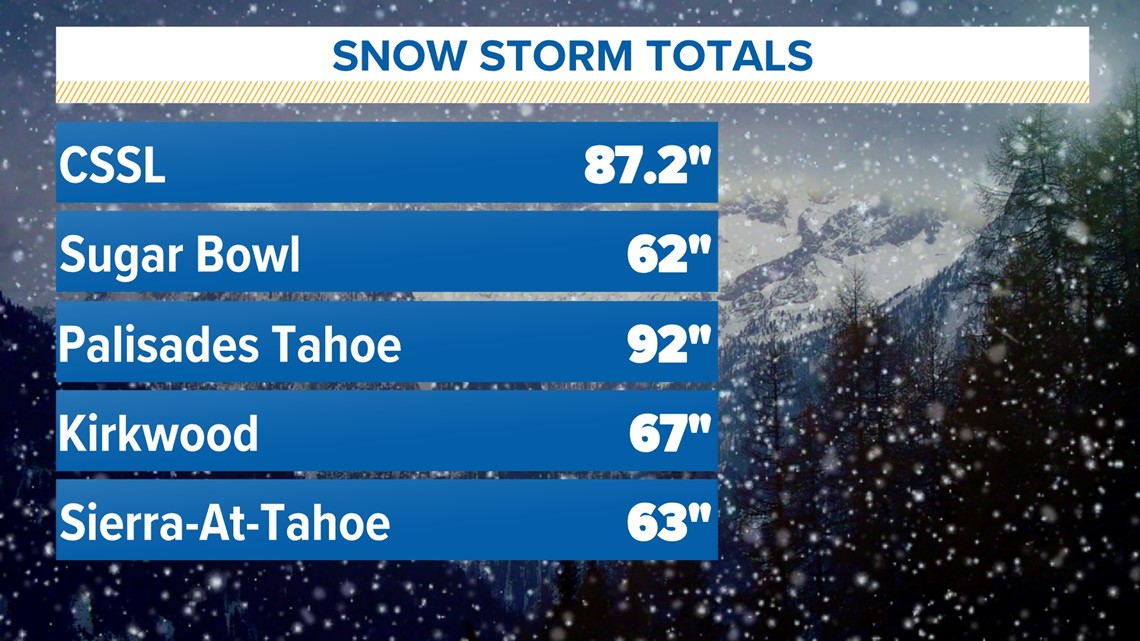 In the lower elevations, beneficial rain fell while the Sierra was getting hammered with blizzard conditions.
Sacramento Executive received 1.22", Stockton received 1.03", Modesto received 0.69" and Auburn received 2.64".
High pressure will take place for a few days as the latest storm shifts south and east. Cool afternoon highs and freezing mornings will be the story for the rest of the week until yet another system advances into the region on Saturday.
A Freeze Warning remains in effect for Thursday morning in the Central Valley.
Winter continues to have a strong grip on California, and there appears to be no foreseeable end to the cool, wet weather even though March 1 is the first day of meteorological spring.
There is a very strong signal that atmospheric river activity will ramp up the week of the 13th. There is still much uncertainty as to how warm these storms will be, but it is evident that moisture will not be scarce in the coming weeks.
The Climate Prediction Center echoes this sentiment. The 6-10 and 8-14 day outlooks show cool and wet conditions persisting. The outlook even favors cool and wet conditions for the entire month.
It looks like the nationwide snowfall leader will continue to add snow in the coming weeks.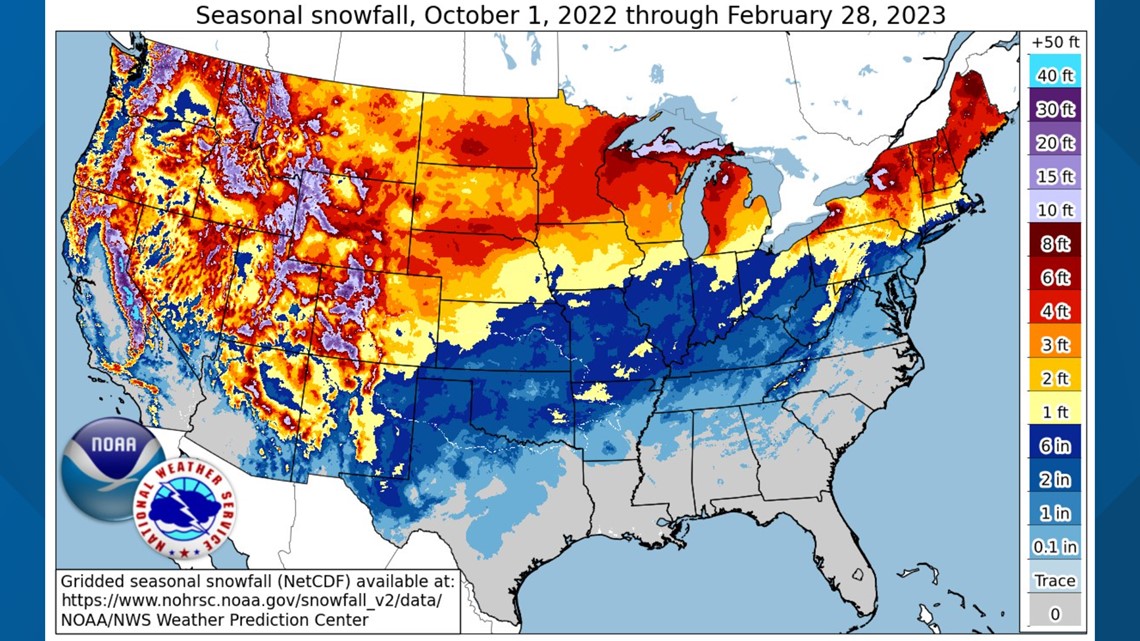 ABC10: Watch, Download, Read