SACRAMENTO, Calif. — If two words were to encapsulate the climate situation in the American west, it would have to be drought and wildfire.
The latest drought monitor shows no change to drought conditions in California. The San Joaquin valley is still experiencing exceptional drought conditions, the highest possible designation in terms of drought.
Being the third year of drought, California is essentially a tinderbox, especially this late in the summer.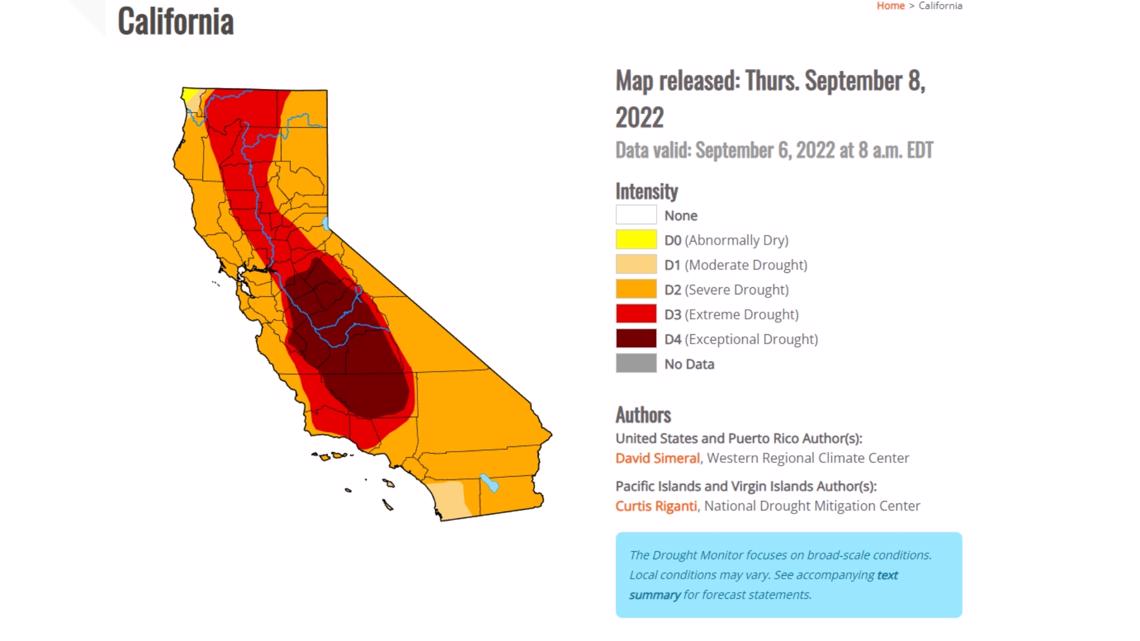 While fires have ravaged forests of California for thousands of years, the link between the warming climate and the record wildfire devastation witnessed in the past decade is alarming.
As the situation worsens, agencies like Cal Fire are developing and utilizing new technologies and forest management techniques to combat the crisis plaguing the west.
"This is something that's been happening over the last decade. And you know, it really started with that extended period of drought, where we had about a 10 year period where we got very little rainfall. And we're paying the price now for that extended drought," said Jon Heggie, Cal Fire Battalion Chief.
Heggie added that the last five years have brought major improvements to firefighting and a further understanding of the changing environment.
"We know what we're dealing with," said Heggie, "We are making headway in a new era of firefighting, and why we're making headway is with aggressive fuel management, innovations and technology, increase in staffing, improved air resources."
Climate change alone is not to blame for the intense wildfires in the last few years. Years of forest mismanagement paired with anthropogenic climate change are among the reason for the accelerated wildfire crisis, according to the Public Policy Institute of California.
Cal Fire spent over $4 billion on thinning, prescribed burns and other fuel reduction techniques last year, according to Heggie.
The agency is also using new technologies to fight fires such as an extensive camera system, drone footage and new mapping techniques.
In the end, however Heggie said, "When it all comes down to it, it really is still old-fashioned hard work that puts the fire out, so we do rely on some of the technology, but we still need the men and women to go out there and actually do the hard work."
ABC10: Watch, Download, Read