The drought monitor paints a bleak picture for the state as the new water year begins. Exceptional drought conditions, the highest such level, engulfs most of the San Joaquin Valley and surrounding areas.
The slightly below-average water year did enough to drop exceptional drought conditions to only about 16% of the state compared to a whopping 45% this time last year. Events like last October's record-setting atmospheric river helped Northern California drop out of exceptional drought, for now at least.
This doesn't mean California is in good shape though. The water years from 2020-2022 were the driest on record for California, according to UC Merced Professor of Climatology John Abatzoglou.
The water year runs from October 1 to September 30, coinciding with about the time California receives its first major storms of the season.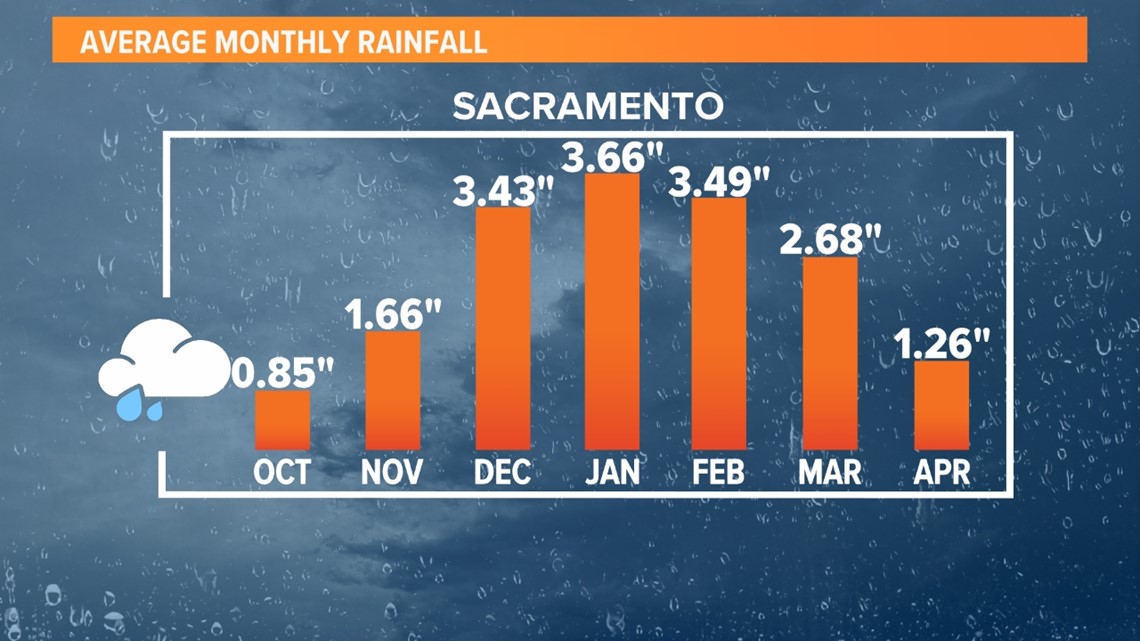 The 2022 water year that ended on September 30th wasn't as dry as previous years but was still dry enough to extend the drought to a fourth straight year.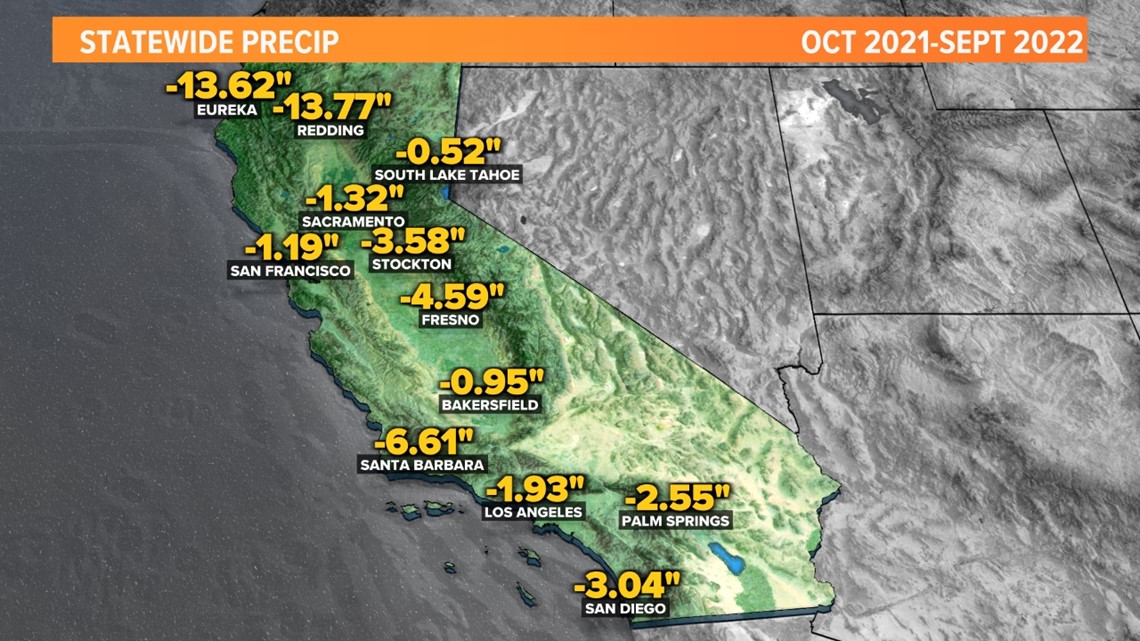 This winter isn't shaping up to exactly be a drought buster either. Long range seasonal forecasts are in general agreement that it will be a drier than average year for Northern California.
This is due to a myriad of factors, primarily the influence of a third straight La Niña year.
"La Niña traditionally means very little in terms of seasonal precipitation for Northern California. However, the last two years where we've had a La Niña, we've had below normal precipitation in Northern California," said Abatzoglou.
The typical La Niña is a pattern of drier conditions for the southern half of the state and wetter for the northern portions. Sacramento sits in the buffer zone between the two, making it harder to draw conclusions on La Niña's effect on precipitation trends.
With two very dry years coinciding with back to back La Niña's, it's natural to be pessimistic.
Model data from the North American Multi-Model Ensemble, which uses data from a range of forecast models, shows California receiving less than normal precipitation the next three months as well.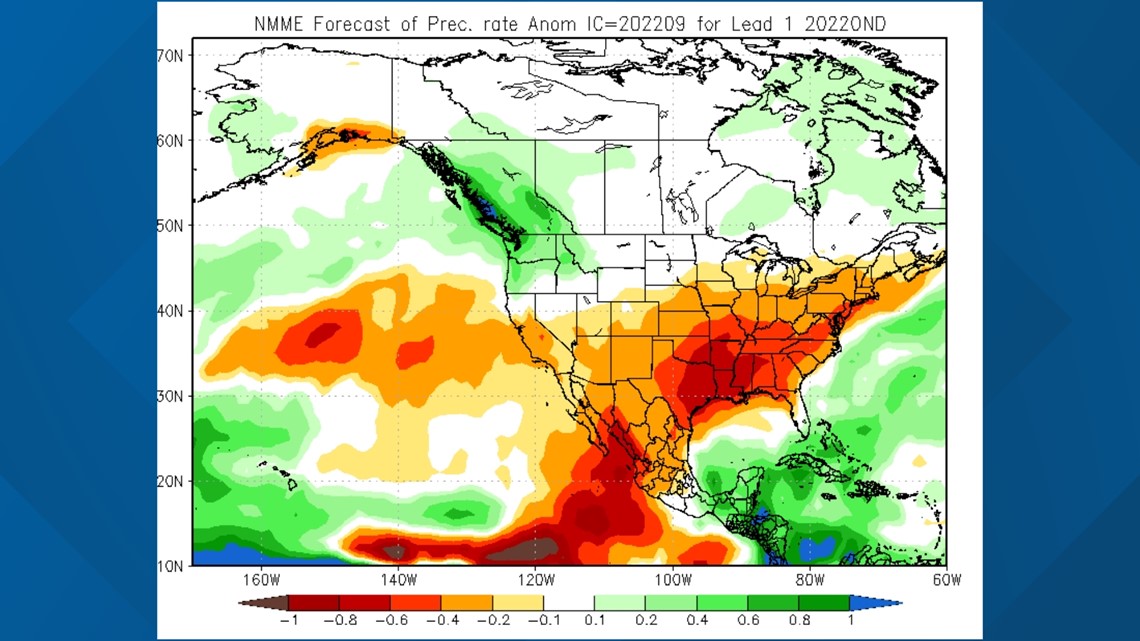 The map above demonstrates what one would expect from a typical La Niña winter, just shifted further north.
Abatzoglou explained that while the data is valuable, it is still far from perfect, especially for California.
"It's notoriously a hard place for our typical tools from a climate forecasting perspective to do a good job. That's a function of California having incredible volatility and seasonal precipitation being especially in Northern California being at the hinge point of the ENSO (El Niño Southern Oscillation) dipole," he said.
Although these forecasts show that dry conditions are favored, anything can happen this winter.
"Even though the outlook is dry, if we do get some well-timed atmospheric rivers that come through that could change the fate of our drought situation entering the fourth year here," said Abatzoglou.
He said it would take a "conga line" of atmospheric rivers and record precipitation to bust the drought in California that is entering it's fourth year.
ABC10: Watch, Download, Read