SACRAMENTO, Calif. — A rare combination of forces is at play in the middle of a historic heatwave for Northern California.
First, a gigantic ridge of high pressure has set up in the Great Basin over Nevada bringing sunshine and extreme heat for 7 Western states at the same time.
Some of the hottest temperatures ever recorded for August are occurring because of this heat dome that is driving morning temperatures into the 70s and 80s when they are often in the 50s and 60s.
Afternoon highs have been in the 105-112 range over the weekend with more to come.
At the same time the way the upper-level winds rotate clockwise over a ridge of high pressure, the ridge has tapped into deep tropical moisture from the leftovers of Tropical Storm Fausto.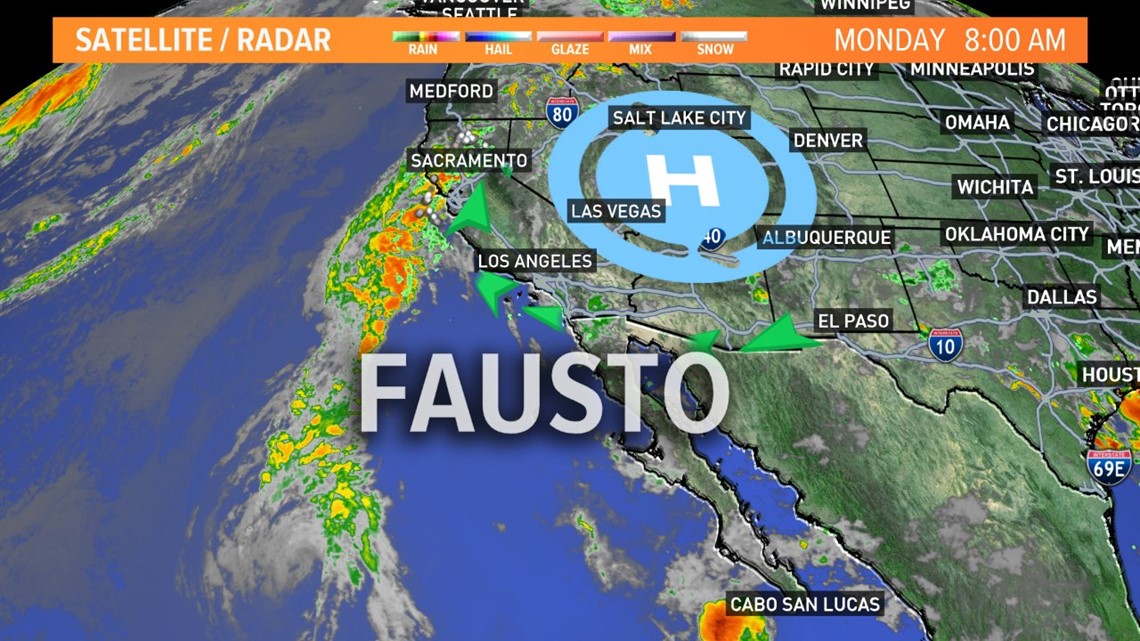 This plume of very wet air has drifted north and brought thick clouds, rain, wind, and lightning. It's believed this is the first time a Severe Thunderstorm Warning has been issued in August for the Bay Area.
This unique set up, however, allows for significant dry air at the ground level, while at the same time the deep moisture is setting up 'high based thunderstorms.' These storms often produce lots of lightning with little rain, or at least short downbursts of rain. Fires are common and many have started on Sunday as well as Monday.
Tuesday the moisture is a bit more limited and storms are likely to only remain in higher elevations.
► RAIN OR SHINE? GET THE LATEST FORECAST IN YOUR NEIGHBORHOOD BY DOWNLOADING OUR APP