SACRAMENTO, Calif. — The 2020-21 water year is nearing a close on September 30 but has a chance to add a little more rain before the upcoming wet season.
Late season heat is dominating the forecast for Northern California with valley highs near 100 degrees Tuesday and mid-90s for Wednesday. These forecasted temperatures are likely not going to break records but they are well above the seasonal average high of 89.
Rapid changes remain for the rest of the week with cooler weather and windy conditions arriving on Thursday.
This pattern change will also bring a chance of rain mostly north of I-80 on Saturday and early Sunday morning.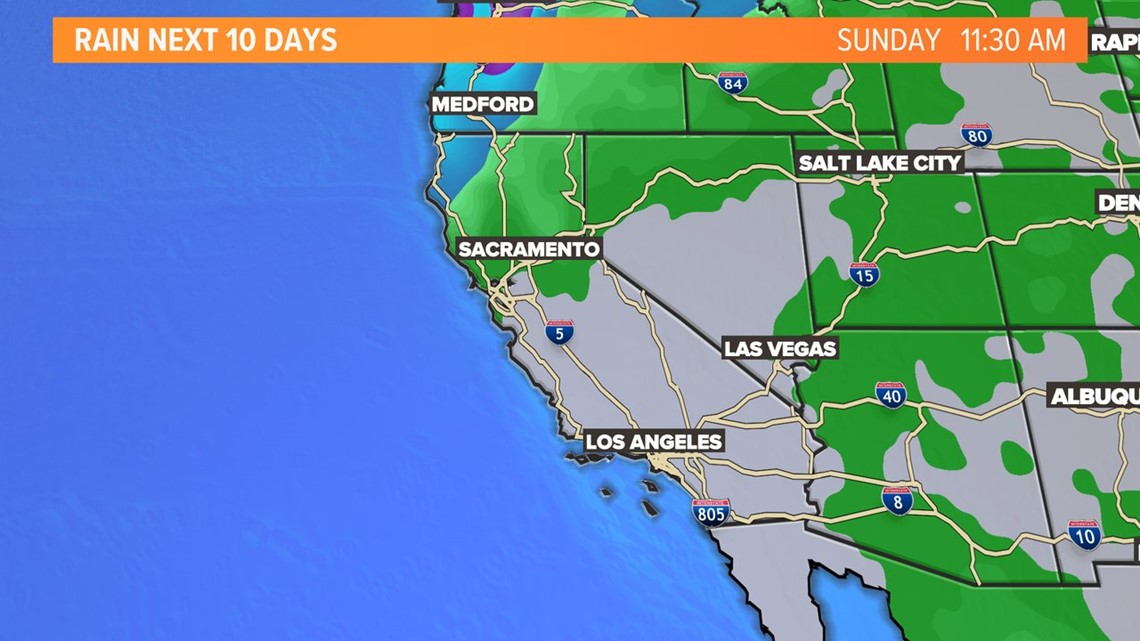 The cold front will bring temps down to the low 80s for highs on Saturday and Sunday. Most rain will be very light at less than 0.10" but amounts may get higher along the North Coast. Some areas like Eureka and Crescent City may get more than 0.50" of rain between Saturday and Sunday.
This amount of rain will likely not change any drought statuses for the area but does add needed moisture to parched soils and should dampen fires currently burning in the Coastal Range.
Check this forecast often in the coming days as the timing and totals of this system are likely to change up to the event.