SACRAMENTO, Calif. — Weather and climate data is crucial to understanding what is normal for a region over time.
Here is how the climate data works: every decade, data is compiled into a new 30-year average to reflect recent changes in an area's climate. Old data is still compared, but the 30-year average is commonly reported to gauge day-to-day weather and what is expected in a region.
The new data for California looks at 1991-2020, and when compared to the 1981-2010 range, temperatures have gone up.
What has changed over the last decade in California is warmer temperatures from the deserts to the mountains and Valley to coastal areas. All regions of the state were affected.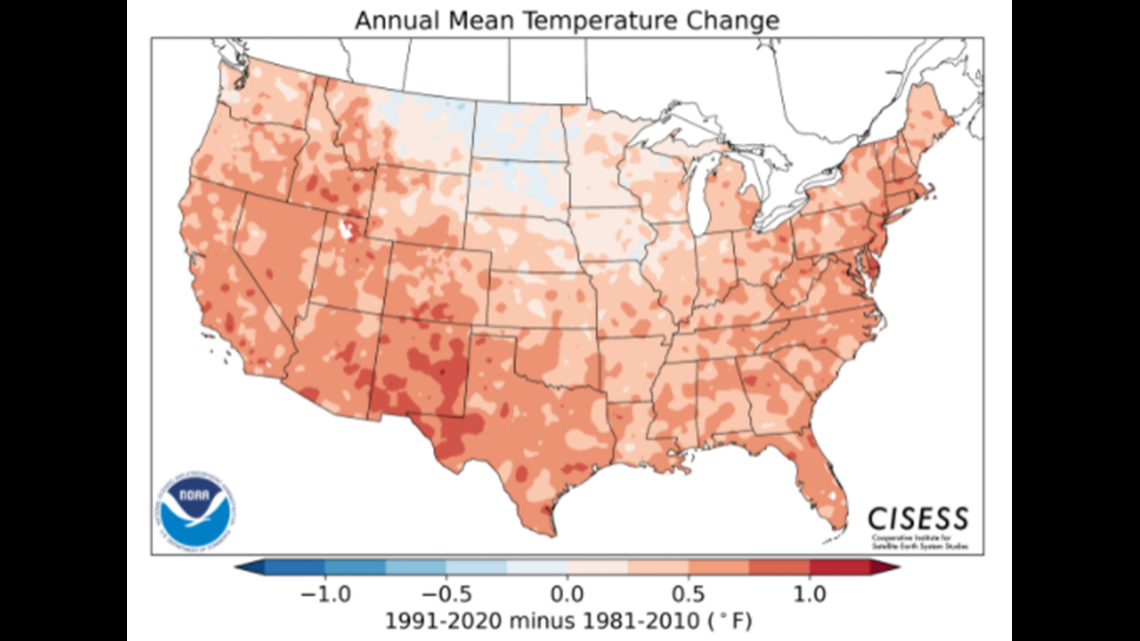 When it comes to changes in precipitation in California, the signal is also clear. When you include the last decade and compare the 30-year averages, California is trending much drier on an annual basis. The last decades' data included the mega-drought, as well as two very wet years in 2010-11 and 2016-17.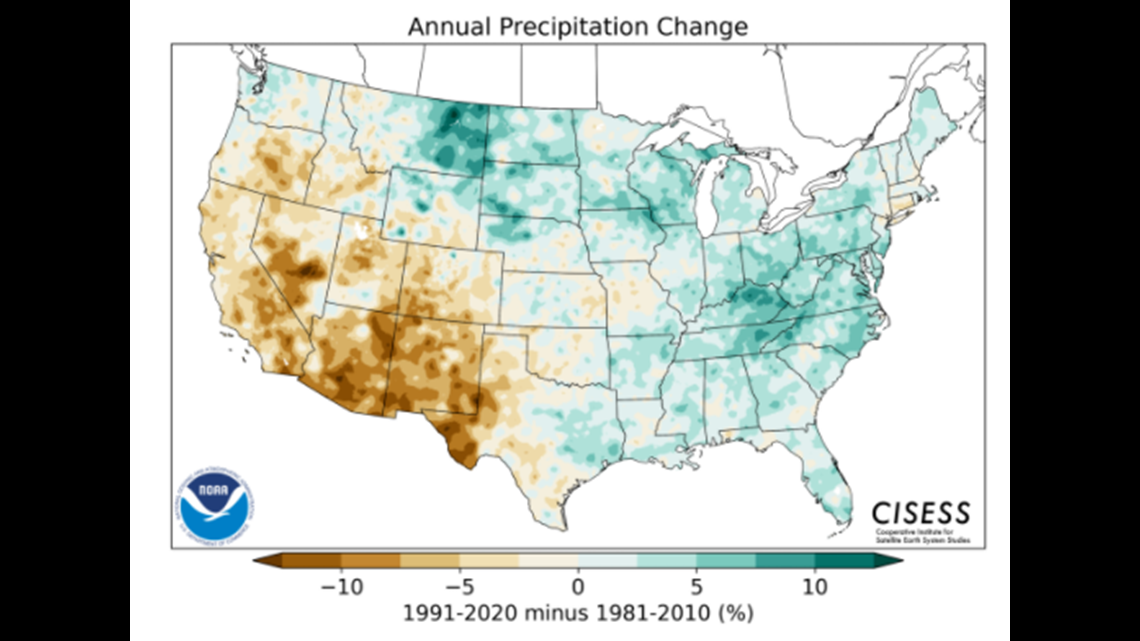 Regional month to month data will vary, but the daily weather changes over time are reflecting a warmer and drier California.
Sacramento has seen warmer month to month changes for every single month.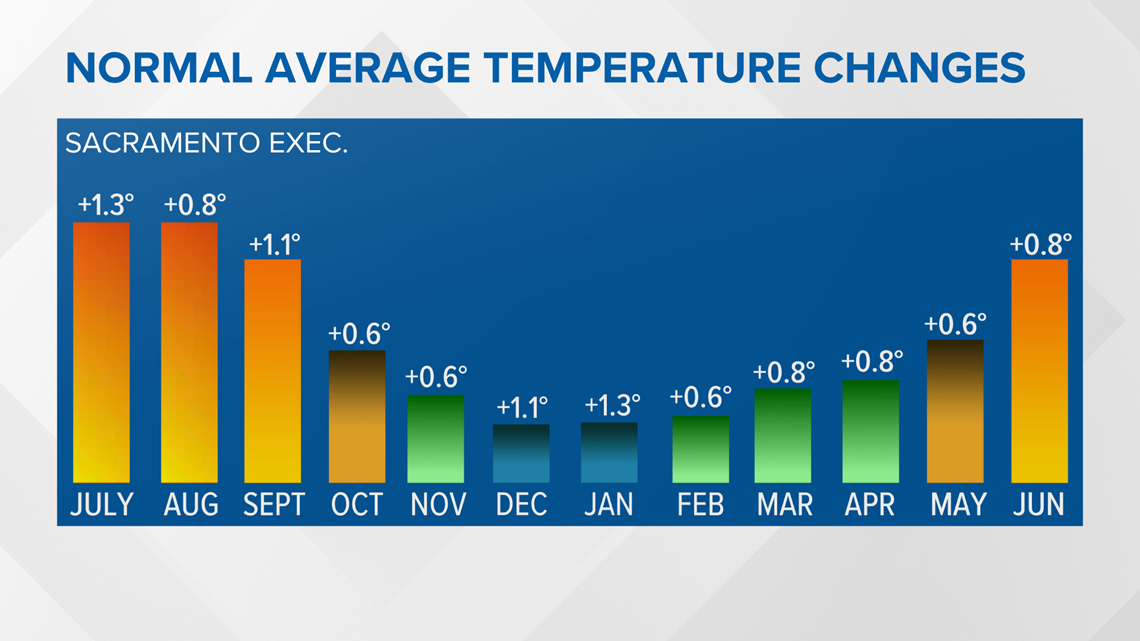 Sacramento has seen mixed changes for precipitation but mostly trends drier in Fall and slightly wetter in the prime winter months of December, January, and February.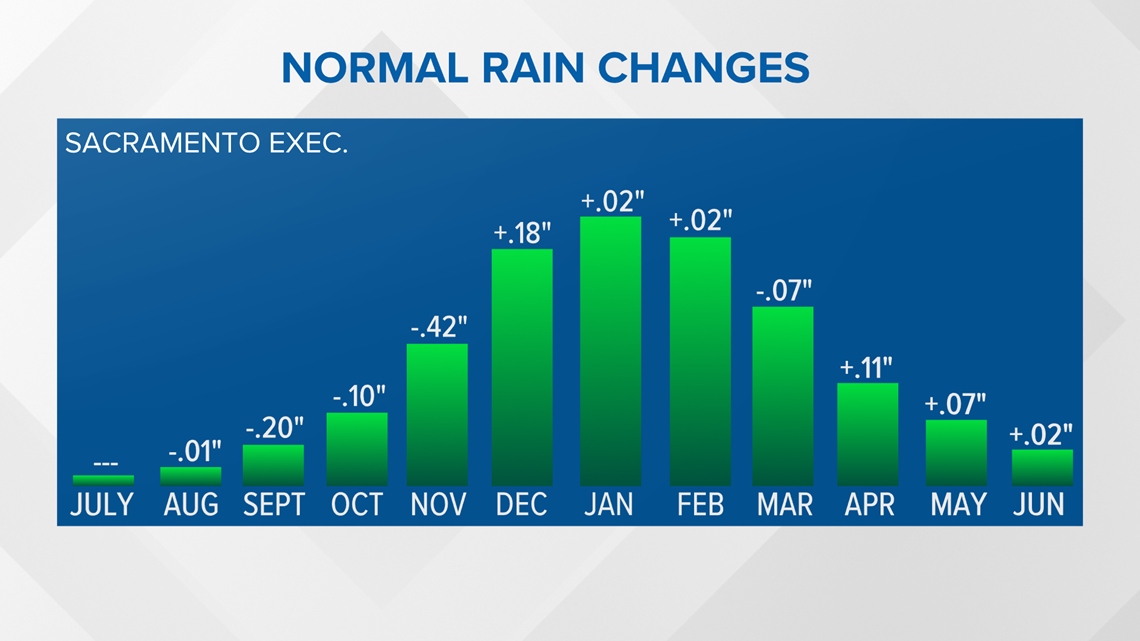 Your weather and nature photos | Spring/Summer 2021