California has now moved into a more severe level of drought for close to 5% of the state.
The US Drought Monitor update released Thursday morning lists far Northern California as the most impacted by a lackluster rain and snow season. Some areas such as Eureka and Mount Shasta are down more than 15" of rain from their averages for the season so far.
The lack of rain and snow has pushed a region in the Eel and Klamath river watershed and portions of southern Oregon into the "extreme drought" classification.
The US drought monitor breaks down what each status means for the state and some future impacts could be a more severe and longer fire season.
Some fish migration patterns could be disrupted, like salmon runs, when the rivers run lower into the fall. Some hydropower could be reduced to retain more water in the larger reservoirs like Lake Shasta and Trinity Lake in the area.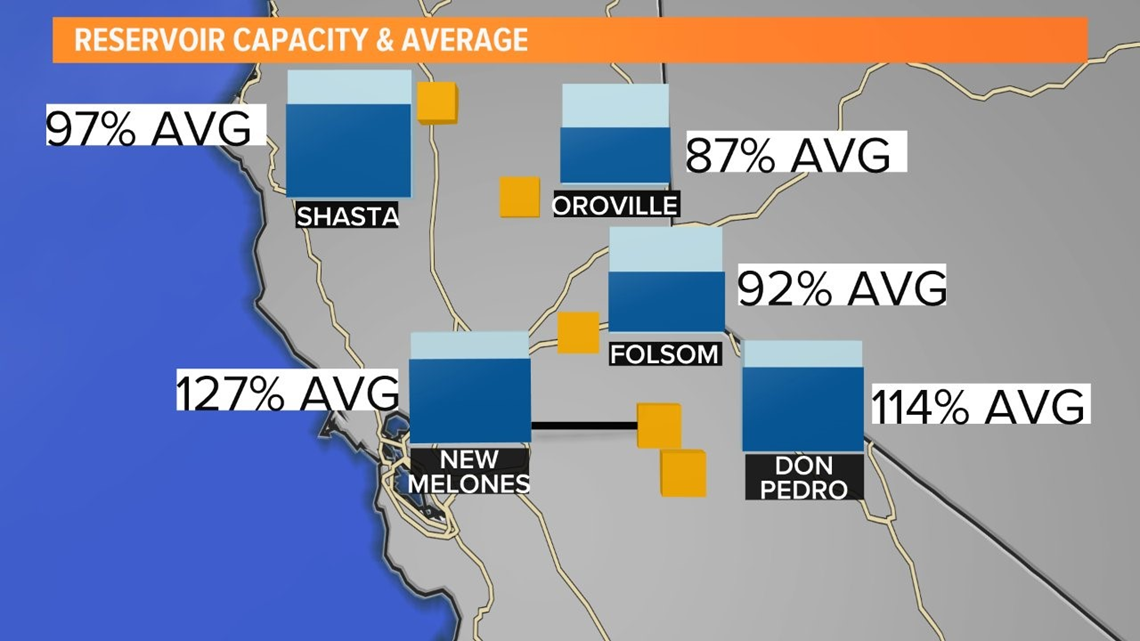 The big reservoirs in the area are showing close to average capacity, but the lack of snowpack will impact the reservoirs through the spring melt and early summer. Both reservoirs are expected to come down significantly by early Fall.
Other impacts to the local area could be related to agriculture such as dairy, beef, and marijuana production cuts and losses.
One bright update is the lack of drought for central and Southern California. Early and mid-April saw numerous wet storms move through the area and they are free of drought conditions.
Read more weather news from ABC10
RAIN OR SHINE? GET THE LATEST FORECAST IN YOUR NEIGHBORHOOD BY DOWNLOADING OUR APP: