SACRAMENTO, Calif. — Fall conditions are finally arriving in California just in time for the weekend. The rest of the work week is looking quite warm though with temperatures near 90 expected Thursday and in the mid 80s Friday before finally cooling down.
It's been a very warm October for the West Coast. Above average high temperatures have been experienced nearly every day in Sacramento so far this month and Red Bluff hit 100 degrees Wednesday, marking the latest 100 degree day in Red Bluff since records have been kept, according to the National Weather Service.
The high pressure system dominating the West Coast will finally break down, opening the door for fall weather to slide into the region and the rest of the West Coast.
The Climate Prediction Center shows Northern California having below-average temperatures and above-average rain chances for the extended forecast.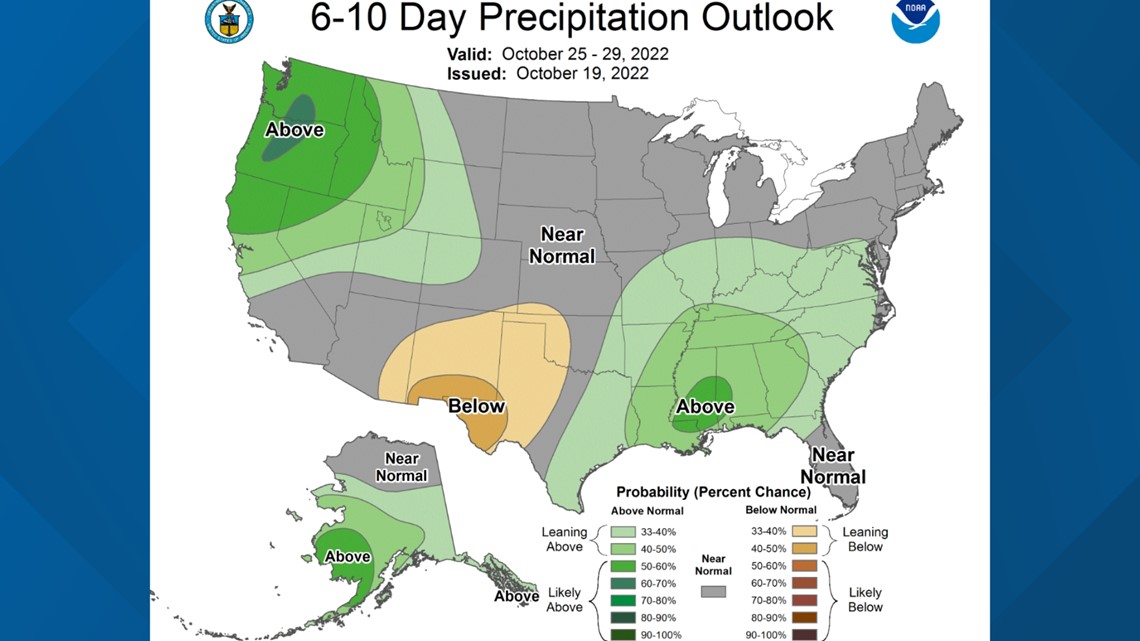 Temperatures will drop this weekend and will be paired with gusty winds and some scattered precipitation thanks to an inside slider type system. The National Weather Service defines insider slider systems as troughs or lows where the stronger portion of the storm typically moves inland to the north.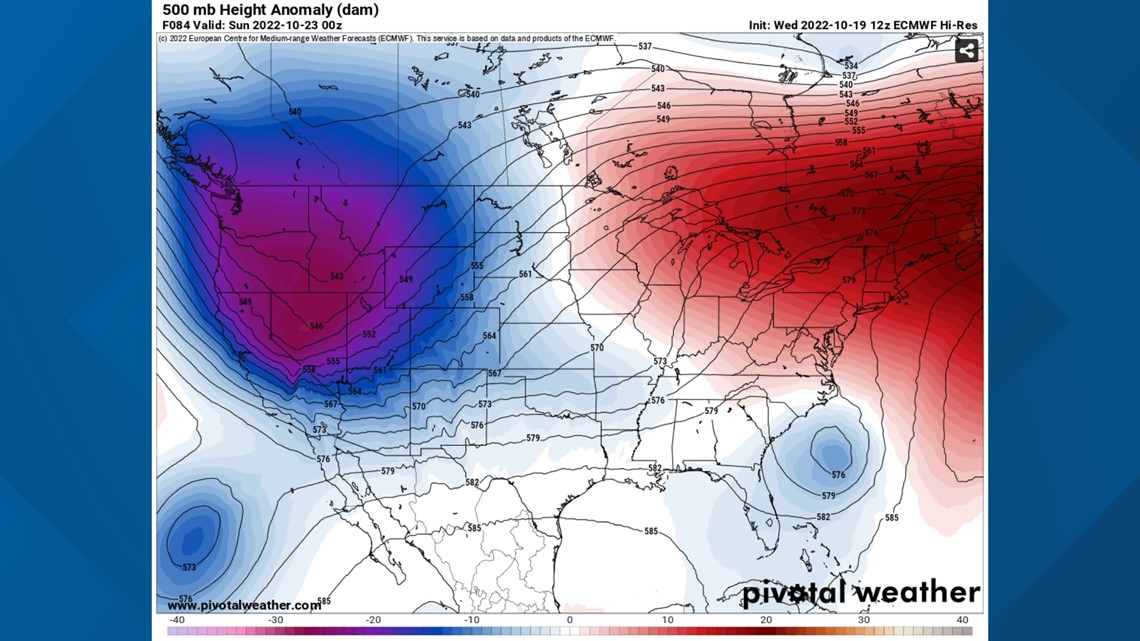 This usually signals breezy winds and stunted precipitation totals because the storm doesn't have access to moisture in the same way as it does when it comes from the Pacific. While light precipitation is expected over the foothills and Sierra, fire danger will still be elevated as the north winds associated with the system will dry out vegetation, particularly in lower elevations.
The strongest winds will be in the central Sierra, where gusts of 35-45 mph are expected.
Speaking of precipitation, the valley won't see anything apart from an isolated sprinkle. Most of the action will be in the mountains and foothills where .1-.25" is expected. Higher elevations are expected to see a few inches of snow as well, but travel over the mountains should be unimpacted as accumulation will be light. Snow levels will start above 7,000 feet before dropping to 5,500-6,500 feet on Saturday as colder air continues to move in.
ABC10: Watch, Download, Read