SACRAMENTO, Calif. — The cold, low-pressure system that brought the first rain and snow of the season is leaving a lasting impact with near-record lows and freezing morning temperatures.
Monday morning lows hit records for Sacramento Executive Airport, Downtown Sacramento, and Stockton.
Normal lows are in the low-to-mid-40s. More records could fall Tuesday morning with the cold air locked into place across the west.
A Freeze Warning is in effect once again for early Tuesday with possible lows below 30 degrees.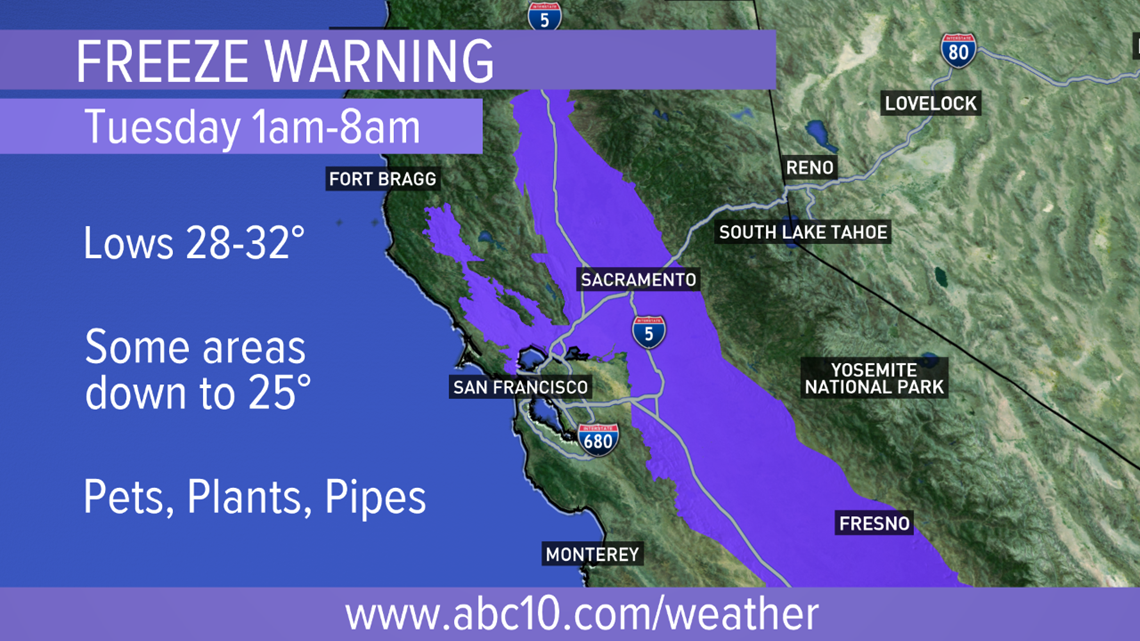 These temperatures could be dangerous for pets, tender plants, and outdoor pipes.
Overnight lows will be more moderate through the rest of the week.
Read more from ABC10