SACRAMENTO, Calif. — UPDATE: 5:00 p.m. Sunday
An Excessive Heat Warning is now in effect for the valley from 11 a.m. Monday through 7 p.m. Thursday.
Limit outdoor activities from 10 a.m. to 8 p.m. to avoid heat illnesses such as heat stroke.
Peak heat during the day hits between 4 p.m. to 5 p.m. Record highs are possible during this stretch of heat.
The Sacramento and San Joaquin Valleys will see much warmer weather with afternoon highs reaching the 90s to near 100 degrees on Sunday and Monday.
Keep in mind, our average first 100-degree day is June 18th for Sacramento. This holiday weekend's expected temperatures will put us about three weeks ahead of schedule.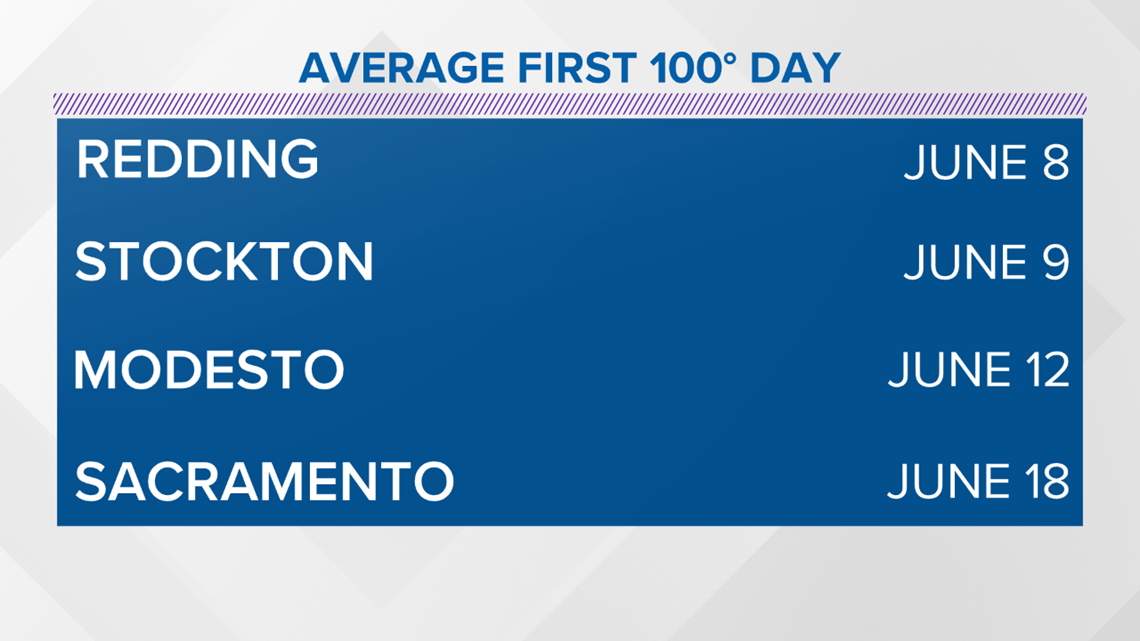 Our latest forecast shows, triple digit highs expected on Monday, Tuesday, Wednesday and Thursday. Those would be the first triple-digit days of the year for many Valley locations.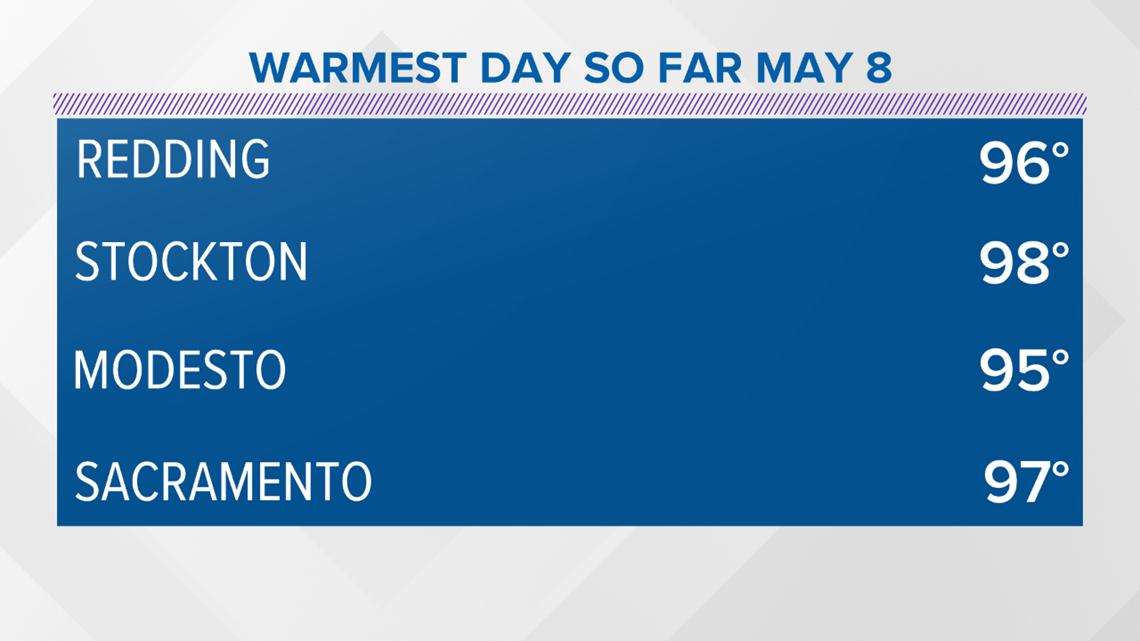 The warmest temperatures for most areas have been in the mid to upper 90s, which was part of a warm stretch of days in early May.
The National Weather Service is advising of significant heat. Even though we see temperatures this warm throughout the summer, it could be difficult to spend long periods of time outdoors until we adjust to consistent 90s-100 degree days.
Another thing to keep in mind, our peak heat hits between 4 - 5 p.m. If you are sensitive to heat, try to spend time in the shade during the afternoon and early evening or avoid being outdoors between 2 - 8 p.m. Also, stay hydrated and dress for the heat. Regularly check on elderly, kids and pets.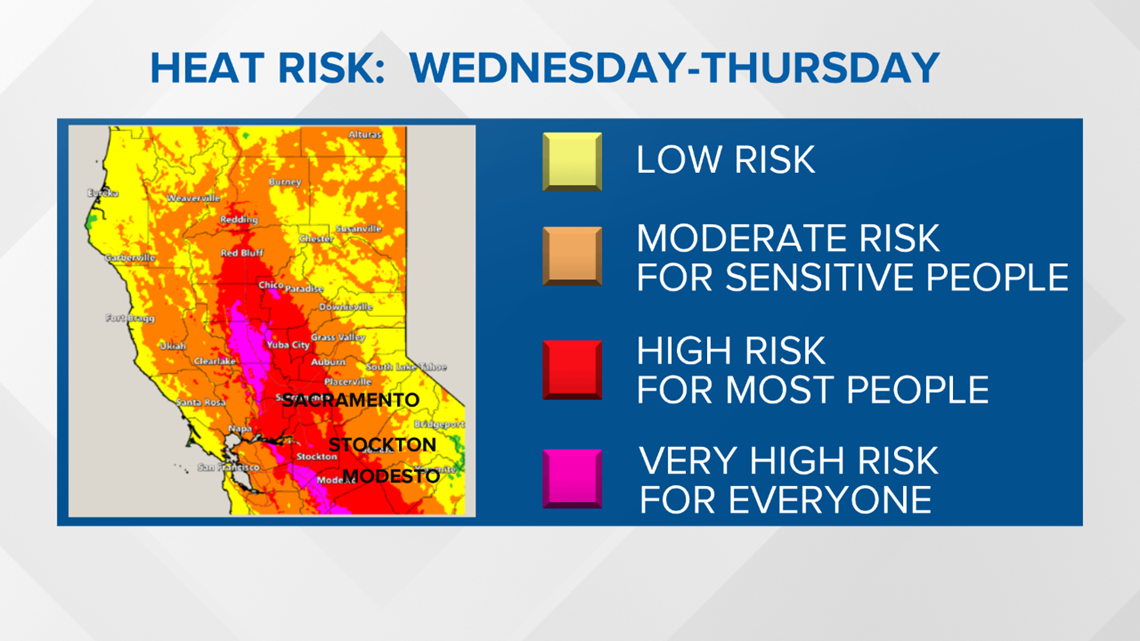 RAIN OR SHINE? GET THE LATEST FORECAST IN YOUR NEIGHBORHOOD BY DOWNLOADING OUR APP: