SACRAMENTO, Calif. — The Sacramento region is currently under a La Niña Advisory, meaning La Niña conditions will remain.
Under a La Niña Advisory, conditions are predicted to have a 59% chance to continue from June through August, this summer. A slightly lesser chance for fall with a 50-55% chance that conditions will remain.
What is La Niña?
La Niña conditions are cold sea surface temperatures across the equator in the Pacific Ocean. The cold sea surface temperatures must be -0.5° C or colder for at least one month's time.
These temperatures must occur in the observed El Niño-3.4 region in the equatorial Pacific Ocean. Surface winds are stronger than normal across the equatorial Pacific Ocean.
La Niña, is the opposite of El Niño. In an El Niño pattern, warm sea surface temperatures are present across the equatorial Pacific Ocean.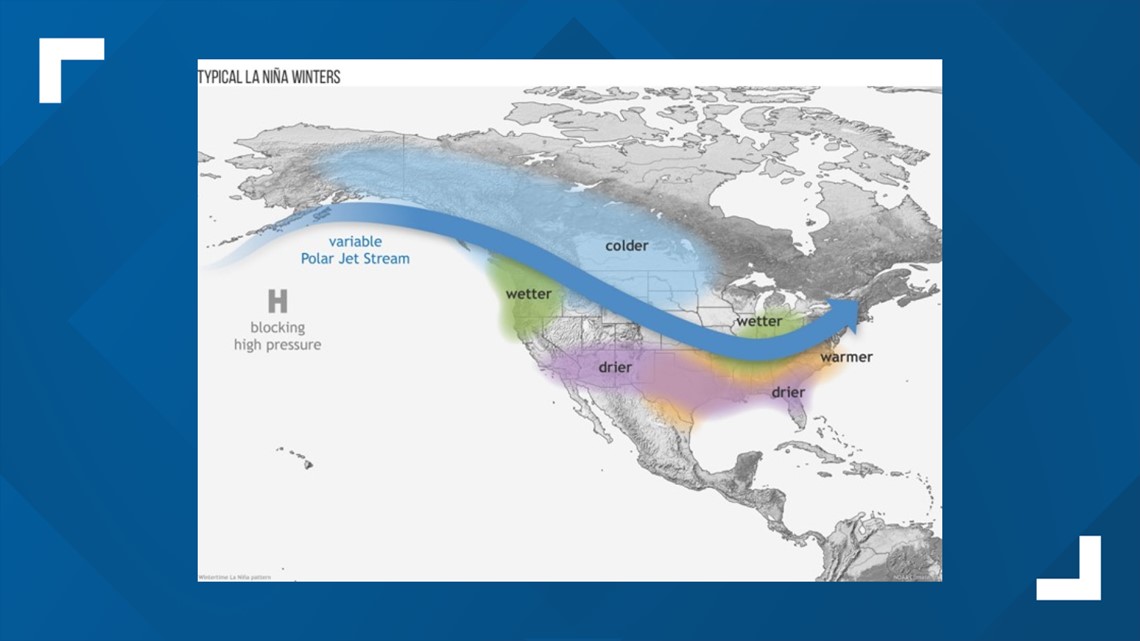 In this type of La Niña pattern, the Pacific Northwest, northern California and the surrounding Ohio valley, could generally get more precipitation.
The Pacific northwest to upper Midwest is forecasted for cold temperatures. Dry spots include the south, from Arizona to Florida. Warm temperatures are possible across the lower plains to the mid-Atlantic states.
The polar jet stream is pushed farther north, because of a high pressure system in the gulf of Alaska.
The monthly temperature outlook for May has western New Mexico and West Texas as having the best chance of above average temperatures. Right behind those spots, Southern Florida, has a 50%-60% chance of above average temperatures.
Closer to our region, the Sacramento and San Joaquin valley can expect to see a 33%-40% chance of above normal temperatures. Across the upper Midwest, the Great Lakes region and Ohio Valley, temperatures are forecast for below average temperatures.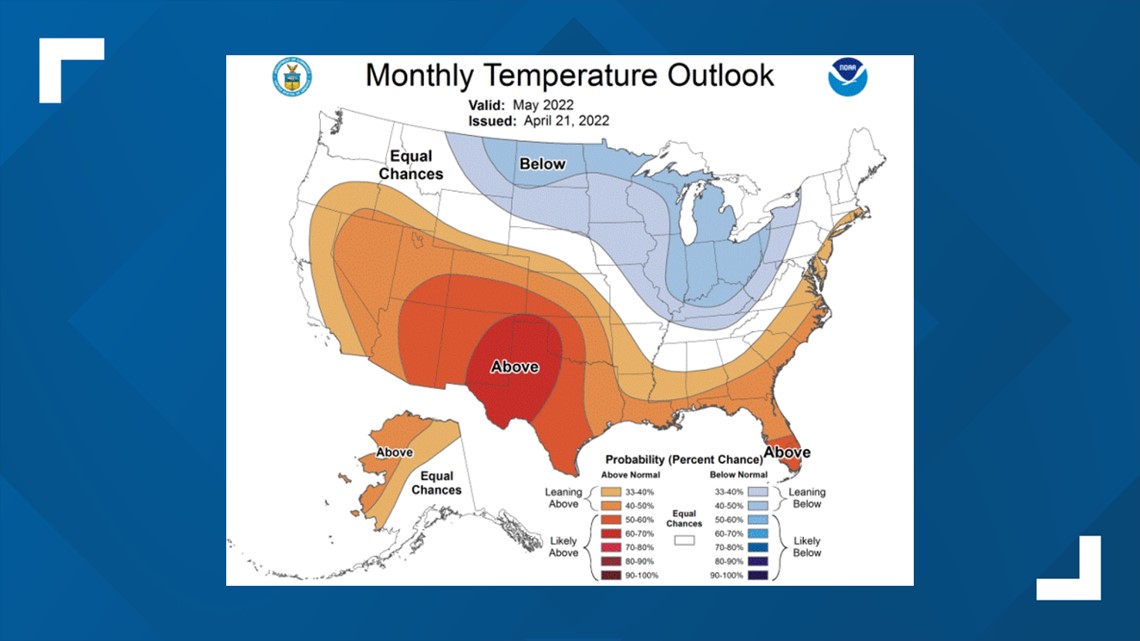 The monthly precipitation outlook for May, does not look good for our region in Northern California. We have a less than 50% chance of below average precipitation.
The below average precipitation chances stretch from Oregon, Northern California, Nevada, Utah, Colorado, Nebraska, Kansas, Oklahoma, New Mexico, Texas, Iowa and the southern half of Wyoming, and Idaho.
States that may do well for May, precipitation-wise are the Tennessee Valley, Kentucky, West Virginia, Pennsylvania, and most of New York. Those regions have a 50%-60% chance of above average precipitation.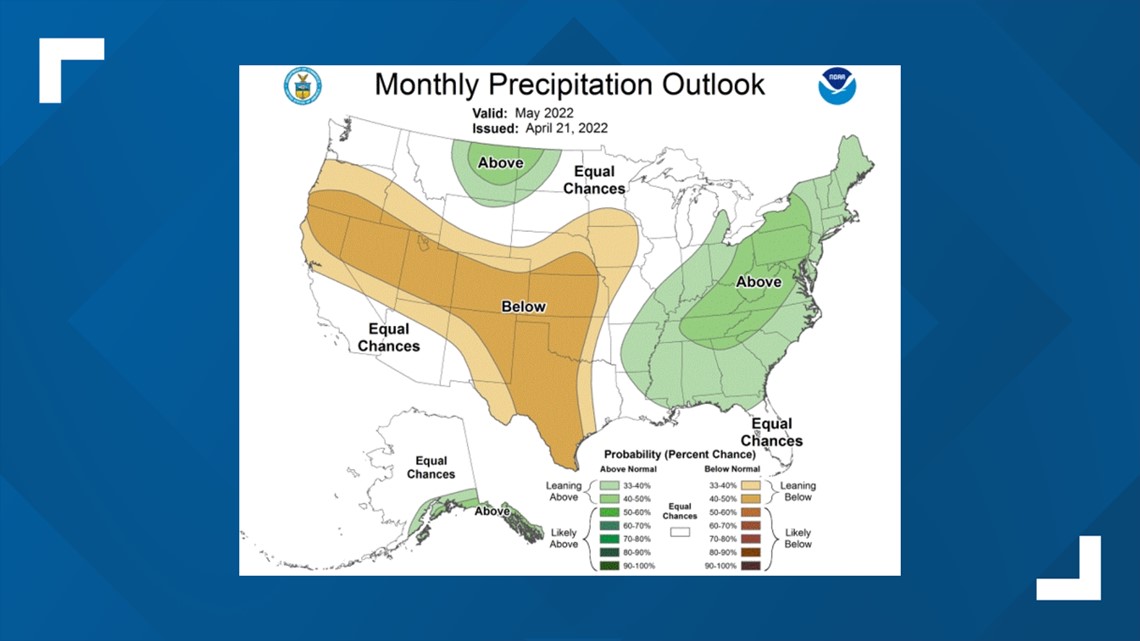 ABC10: Watch, Download, Read