SACRAMENTO, Calif. — Memorial Day weekend - the unofficial start of summer - will be a pleasant one in Northern California but it won't exactly feel like summer.
The middle of May was marked with persistent heat, which was finally broken with the arrival of a low pressure system dropping down from the north. Weak low pressure will continue to be the dominating weather factor for this weekend, keeping temperatures close to historical average or even slightly below.
In fact, the low pressure will be here for the rest of May and into the beginning of June. The Climate Prediction Center is picking up on this, and California is forecast to be cooler than average for at least the next two weeks.
As far as this weekend goes, even though it won't necessarily be hot, the river is still a hotspot for many during Memorial Day Weekend.
Here is what to expect this weekend across Northern California:
Central Valley
It will be a pleasant holiday weekend in the Central Valley.
Friday is likely to be the coolest day of the weekend, with a high of 76 expected in Sacramento. Temperatures will slightly rebound for the rest of the weekend, pushing back into the lower 80s to around 80.
Winds will generally be around 10 miles per hour with a few gusts closer to 20 mph in the afternoon hours and a few clouds may dot the sky, particularly on Sunday.
Lake Tahoe
Memorial Day weekend in Tahoe will be headlined by the daily presence of thunderstorms.
Thunderstorms are expected to pop up every afternoon in the Sierra this weekend in what will be a busy weekend for the area. If you're going to be spending any time outdoors in the Sierra this weekend, be weather aware and if thunder roars, head indoors.
Temperatures will be on the cool side, with daily highs in the 50s and 60s forecast for the area. Morning low temperatures will be chilly, falling into the 30s and 40s.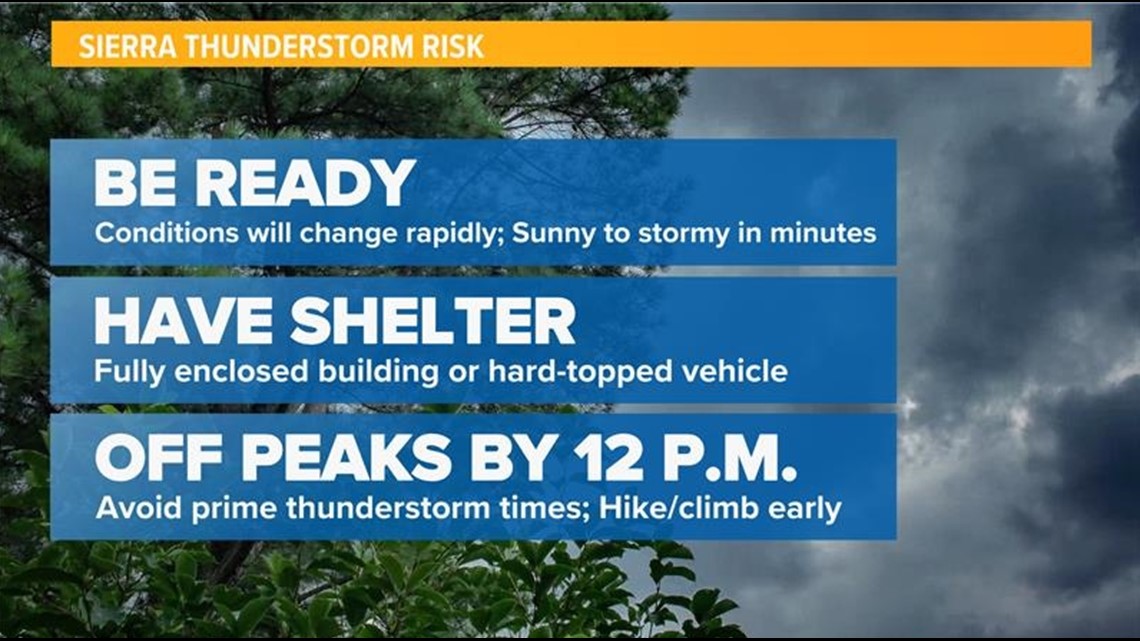 Bay Area
Closer to the coast, expect highs in the 50s and 60s this weekend and the typical morning/evening fog to be present.
Further inland, temperatures will be in the 70s and winds will range from 10-20 mph.
ABC10: Watch, Download, Read