SACRAMENTO, Calif. — The Sacramento Valley, northern San Joaquin Valley, Delta and Carquinez Strait areas will see an increased risk for rapidly spreading fires starting Saturday morning.
A Red Flag Warning has been issued for this area until Saturday afternoon. The main weather component driving these conditions is a strong, dry northwest wind. This could drive one spark into a bigger fire quickly.
A Wind Advisory is also in effect for Saturday due to those gusty conditions. Be aware of potential downed trees and difficult driving during this time period.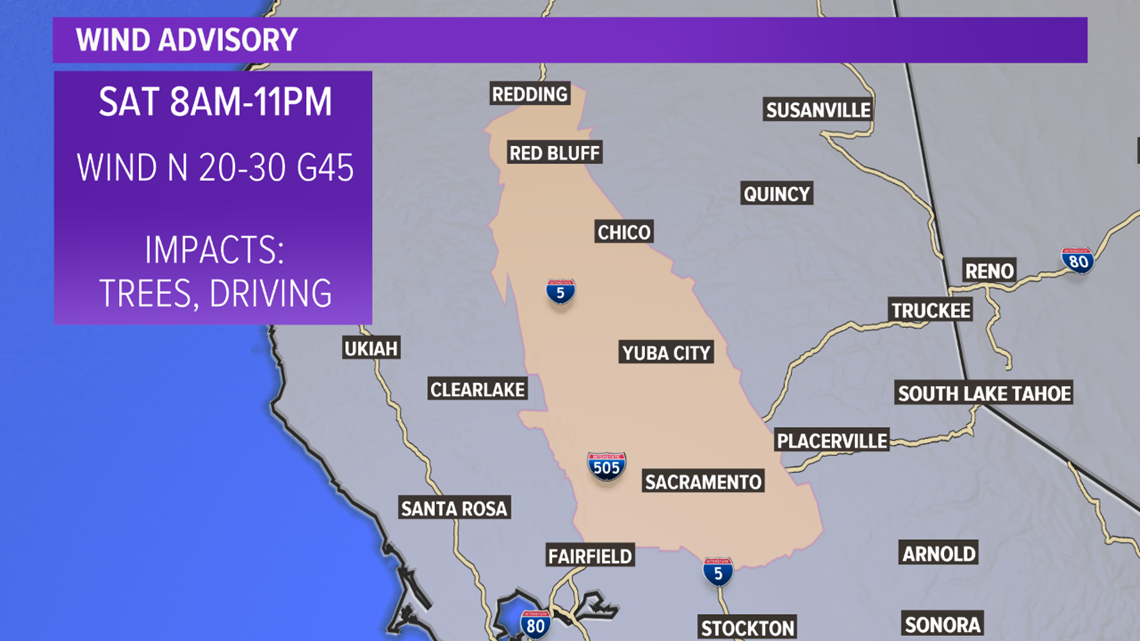 Now is the time to prepare with an evacuation plan. Sign up for wireless emergency alerts, keep your phone handy, keep the television or radio on for Emergency Alert System evacuation orders, and keep your NOAA weather radio in line-of-sight if you have one.