SACRAMENTO, Calif — People have seen how explosive fires like the Camp, Carr, Tubbs, Dixie and North Complex develop so quickly that it leaves people little time to escape.
Even though Red Flag Warnings are issued in many cases, it's still hard to imagine something overtaking a town or area in just hours. But the frequency of these events has gone up over the last decade.
This NASA image, pictured below, shows how California's wildfires have grown over the last 60 years, creating a greater need to differentiate extreme fire weather and alert those in the warning area to monitor closely.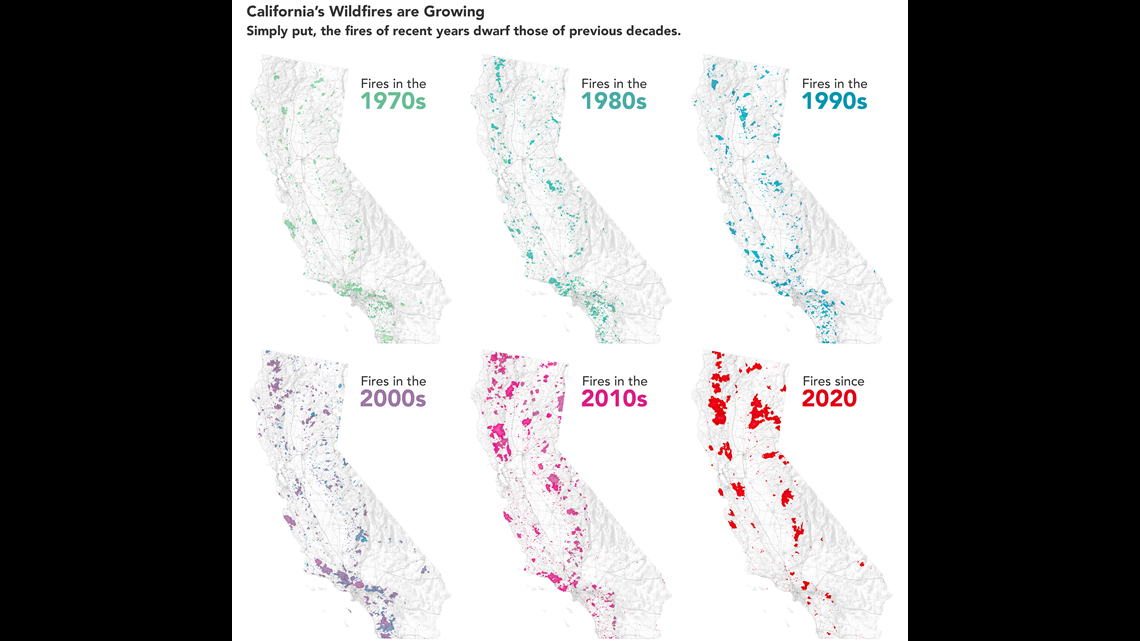 That's why the National Weather Service is launching a new way to warn us of particularly dangerous fire situations for potential explosive, fast-moving fires that may result in little evacuation time.
Craig Shoemaker with the Sacramento National Weather Service said they'll use three criteria to determine the new Red Flag Warning: Particularly Dangerous Situation, or PDS.
Are fuels, like grasses and brush, at record dry levels?
Will humidity be lower than 9% during the day and/or 31% at night?
Will sustained winds, not just gusts, be over 30 miles per hour?
The matrix below helps outline how those criteria will be put into practice.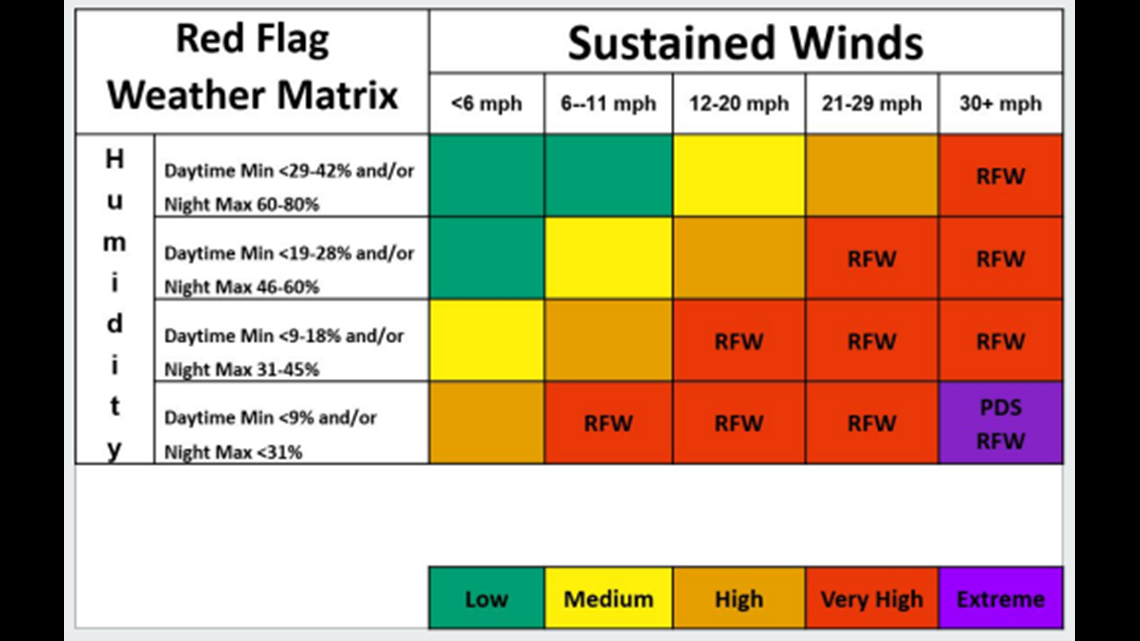 Shoemaker said these events will be rare and only be issued on average once or twice a year. We'll most likely see these in the fall from September through October, when all three factors come into play.
The risk could linger longer though if wetting rain doesn't pick up, like the year of the Camp Fire when critical fire weather lingered through November.
This is the first season they are launching the Red Flag Warning: PDS so there may be some modifications based on feedback.
ABC10: Watch, Download, Read