SACRAMENTO, Calif. — The potential for dangerous heat continues Saturday with an extended Excessive Heat Warning from the Weather Service. Many Valley locations were well over 100 degrees Friday with Stockton setting a new record at 105 degrees.\
Excessive heat means the temperatures and conditions can be a risk to your health especially those with outdoor exposure or lack of indoor cooling.
Saturday will not be as hot with many locations dropping 2-4 degrees for highs, but it will still be hot enough for a warning.
The overnight temperatures were warm as well only dropping into the 60s and 70s Saturday morning.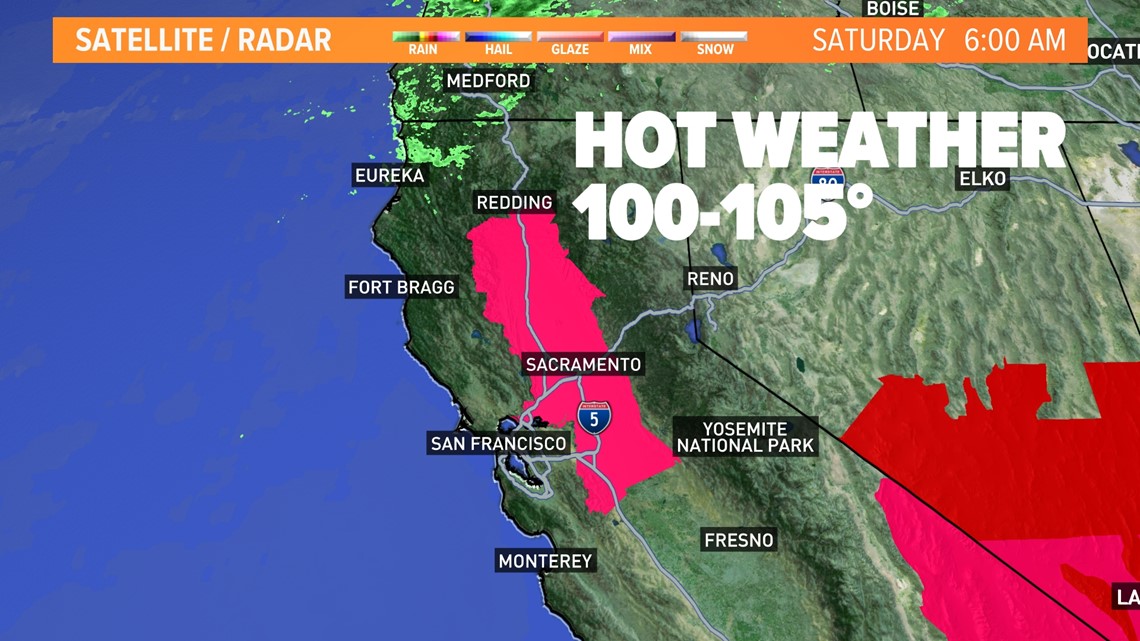 Big changes will begin Saturday night with wind moving in from the West 15-20 mph. Sunday will see many changes. Valley locations will drop about 15 degrees for highs with many topping out in the mid-80s with cloud cover and a breeze through much of the day. Sierra locations will also see a big drop in temperatures from near 80 on Saturday to near 60 on Sunday.
The Sierra will also have some light showers and a few thunderstorms mostly north of 80 in the afternoon.
Monday temperatures will remain in the upper 80s but the wind will switch to a dry North wind and fire concerns increase.
Heat exhaustion vs. heat stroke
Warning signs for heat exhaustion include the following:
Dizziness
Heavy sweating
Nausea
The symptoms of heat stroke are as follows:
High body temperature
Absence of sweating
Difficulty breathing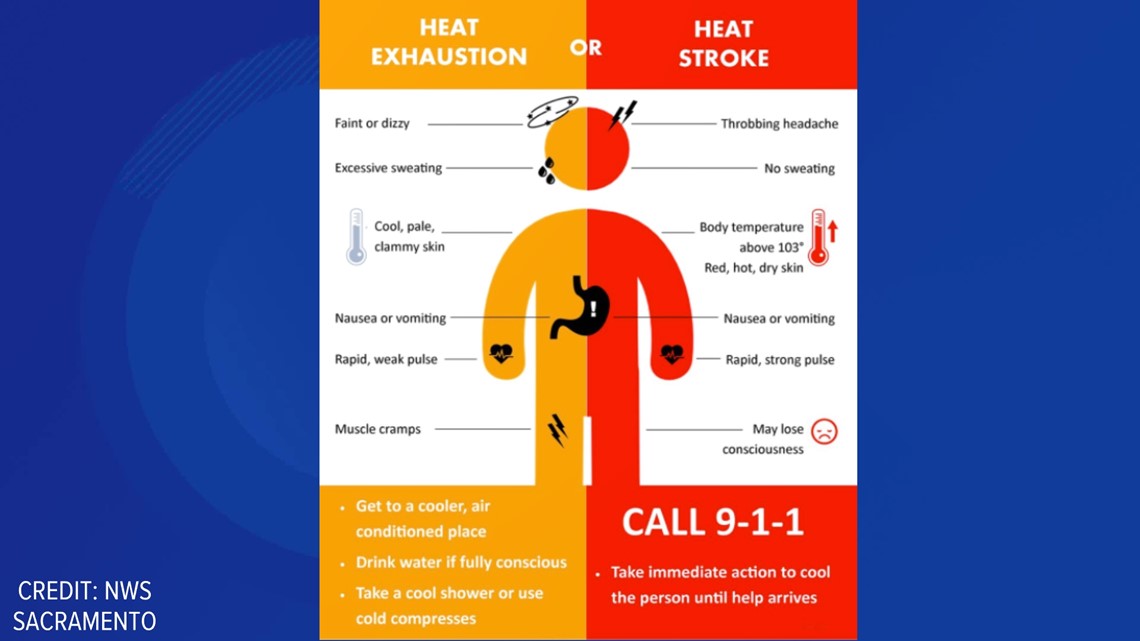 ABC10: Watch, Download, Read