SACRAMENTO, Calif. — Northern California's dry streak continues and now ranks on an unfortunate list.
The National Weather Service keeps all sorts of unique records "Greatest number of consecutive days without measurable rain during the rainy season"
Their collection of records goes from November 1877 to August 2010 so there is a decade of missing data.
They consider the rainy season from November to March in this period of records.
Monday, Feb. 7 would mark the 31st day in a row without rain for Sacramento and places the season tied for the 15th place on this list.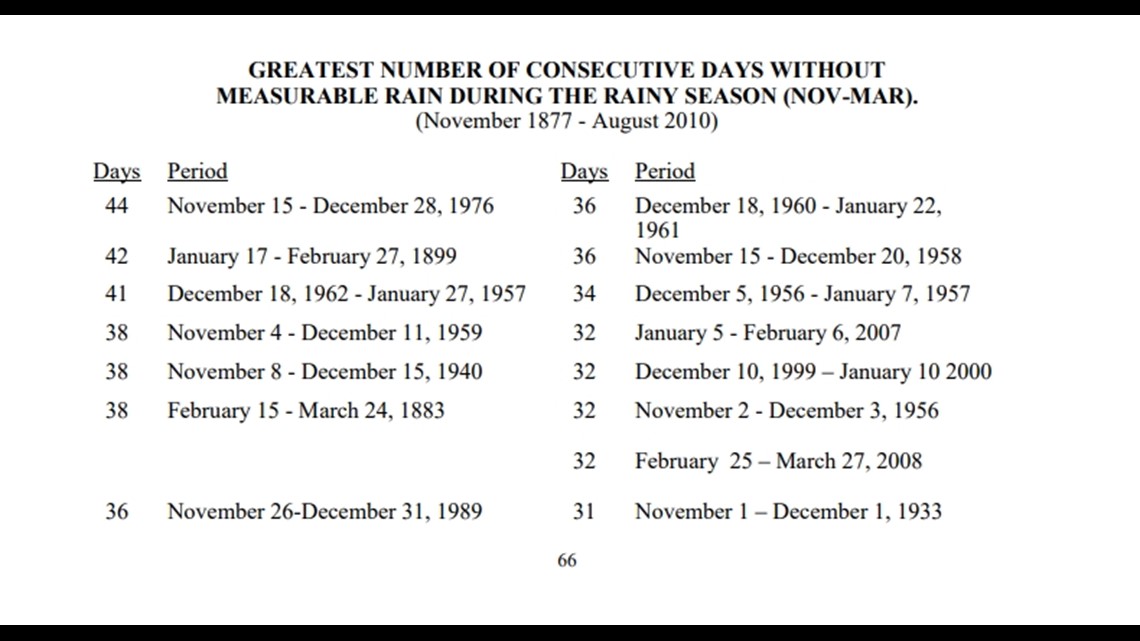 There are a number of streaks that are longer, with most resulting in drier than average rainy seasons.
However, a few years did end up above average and even with this current streak, Sacramento is remaining several inches above average so far in the season with record October rain and a solid amount of rain in December.
ABC10: Watch, Download, Read