CALIFORNIA, USA — The holiday season has arrived as has ski and snowboard season for California.
An early season storm dumped feet of snow across the Sierra, allowing Mammoth Ski Resort to open as early as November 5. While there hasn't been any snowfall in the last 10 days, the early November storm blanketed the mountains with enough snow to get the lifts running once again.
It looks like the mild weather may shift towards a more active period towards the end of the month and into December. While climate scientists expect it to be a drier than normal winter for Northern California, any early season snow is good news for both skiers and snowboarders along with ski resorts affected by the pandemic.
Sierra-at-Tahoe will be celebrating its first full season since the Caldor Fire ripped through the region, shutting down the resort for the 2021-22 season apart from one weekend.
Beautiful conditions this weekend and ample snowpack will allow more resorts to open up on Black Friday. Look below to see if your favorite resort is opening up soon or has already opened up for the winter.
Resorts already open
Donner Ski Ranch: Opened November 19, closed weekdays but opens back up November 25
Resorts opening soon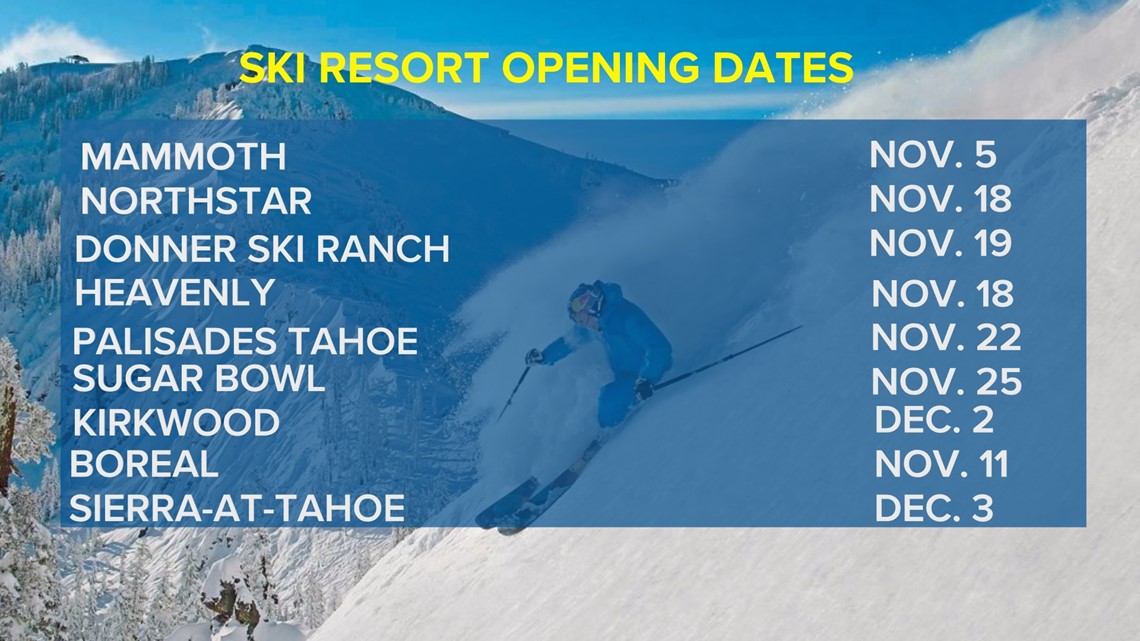 ABC10: Watch, Download, Read