September 30 marks the end of the water year. The water year runs from October 1 the year prior through September 30 the following year.
The 2018-19 water year will close with some good and some great news.
The water year got off to a slow start but then really ramped up by January and February throughout California.
In particular, the Sierra Nevada mountains saw a big increase in snow during February. The snowpack is an important part of the California water cycle. It serves as our above ground savings account for water. During the warmer months, this snow melts providing water downstream, filling our reservoirs.
Rainfall amounts varied from place to place. Most of the state ended above average for rain and snow. Here are some of the numbers for Northern California.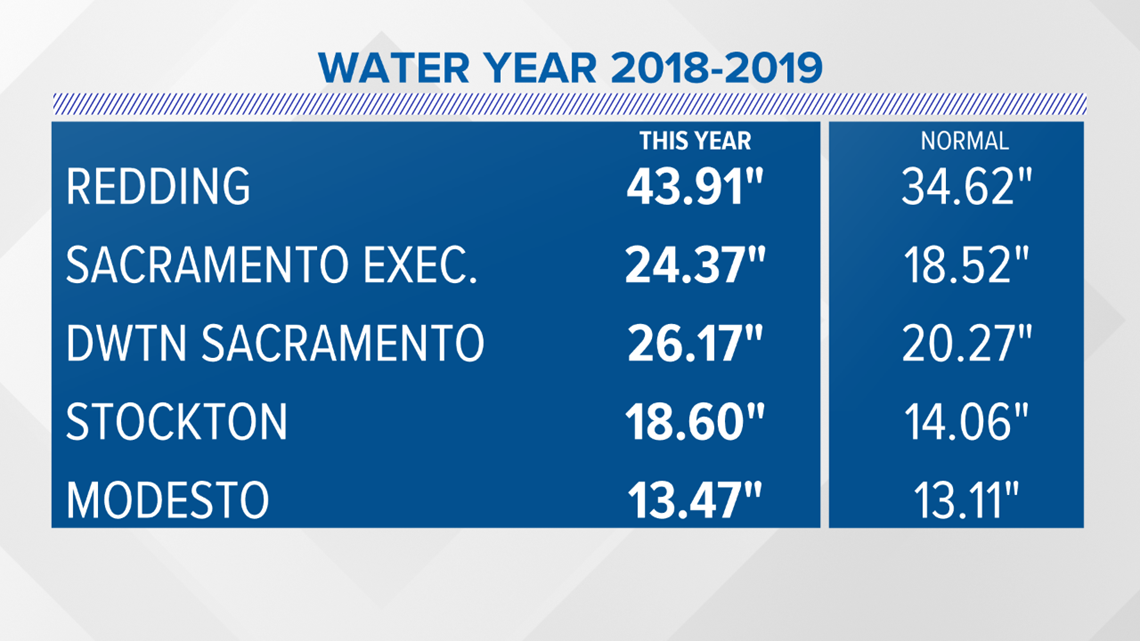 May is typically the last month with any real rainfall as we near the dry summer months. May 2019 was a record setter for Downtown Sacramento with 3.42" of rain. This broke the old record set back in 1889 of 3.25".
Sierra snow also made some headlines with record setting February snow. In fact, some ski resorts announced they would extend their season through the July Fourth weekend since they expected enough snow to keep folks on the slopes.
The line graph shows how the Northern Sierra rain and snow compares to both the wettest and driest years. This snow and rain fills reservoirs like Shasta, to Oroville to Folsom.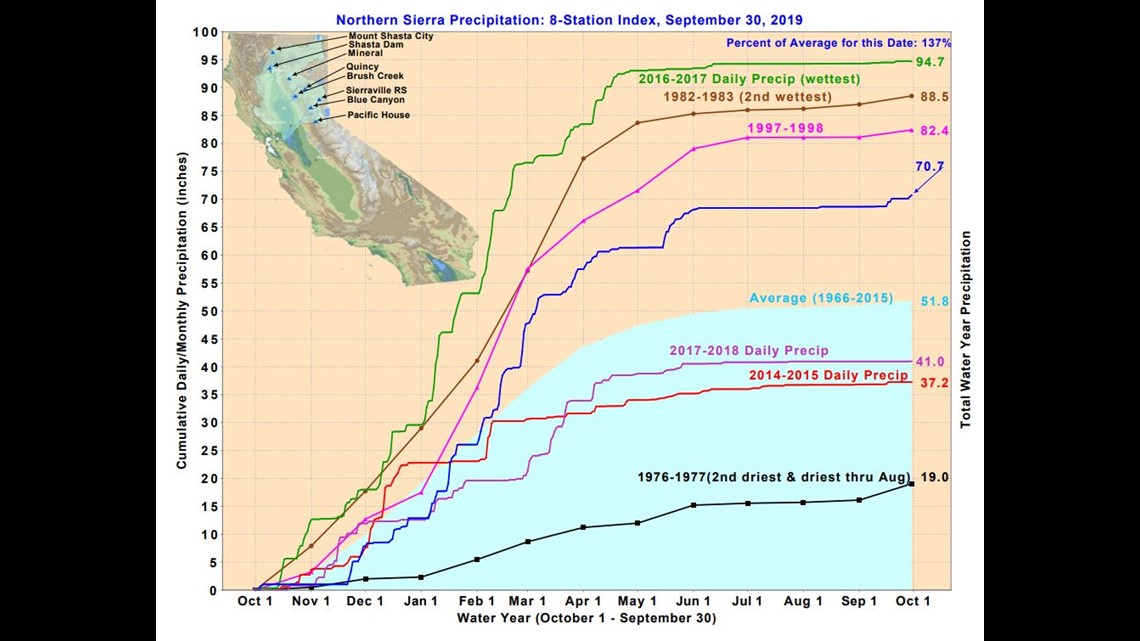 The Central Sierra rain and snow also ended above average but well below the wettest year in 1982-83.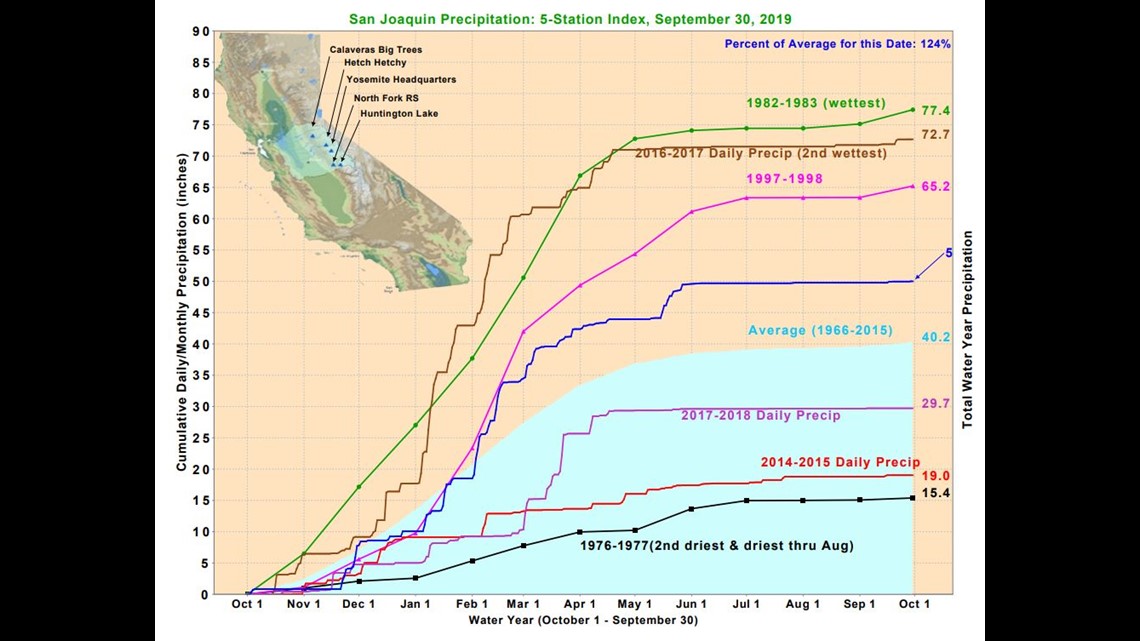 It's important to note, California is a state with great year-to-year extremes, more so than any other state in the country. We are a state that is defined in some ways by drought. Our water delivery system is one of the most complex in the world. Without rain and snow to fill it, we struggle to serve the needs of the state with water.
We are heading into this water year with great above ground reserves. The below-ground aquifer, however, is still in need of re-charge. There are many efforts underway to help restore what was lost in one of the greatest and damaging droughts in California history from 2012-16.
There were years when the Sierra snowpack and record temperatures combined to give a double whammy of sorts to our drought conditions. This is when pumping groundwater became excessive. Wells went dry and it showcased how we needed to rethink our water usage and storage.
We hope for the best and prepare for the worst.
FREE ABC10 APP: