CALIFORNIA, USA — As the Fall season approaches, California expects warm days, cool nights and storms which bring dry and gusty North/NE winds. These winds are notorious for driving wildfires, which is why this time of year is historically considered the peak of wildfire season.
As of Sept. 21, half of California's largest wildfires began in the months of August and September. This time of year is when Diablo winds in Northern California and Santa Ana Winds in Southern California deliver extremely dry and relentless winds. These winds are pushed up and over the Sierra mountain range. As these winds blow down the western slope of the Sierra, they are warmed adiabatically and dry out the air. It's the compression of the air which warms the air and lowers the humidity, which in essence dries out the air and any surrounding fuels.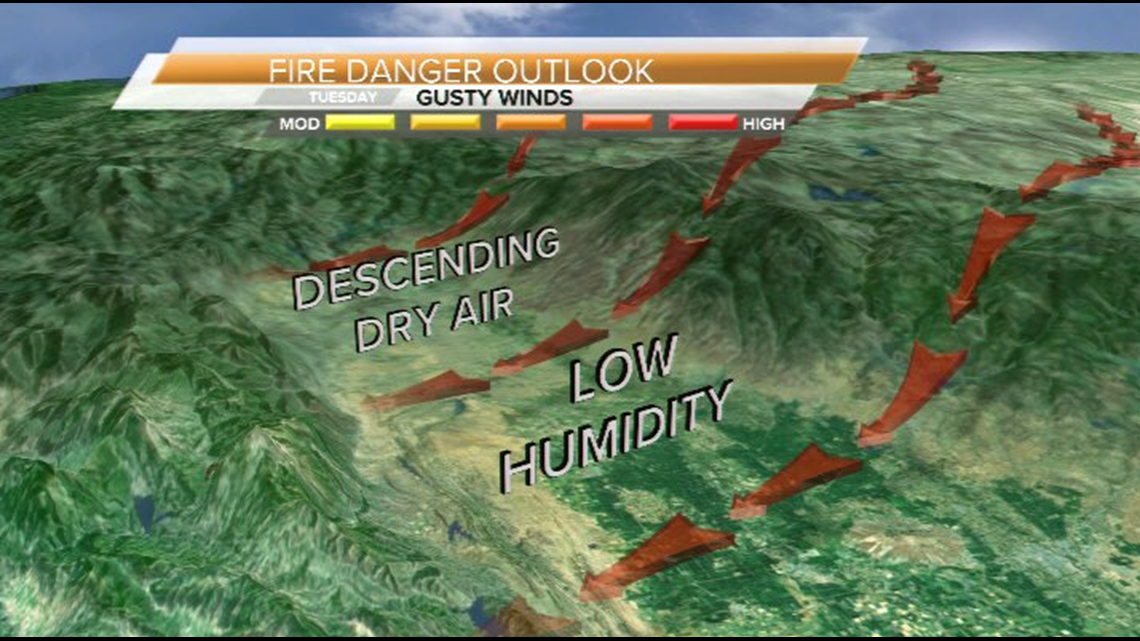 During these conditions, wildfires can grow quickly and spread rapidly, making it hard for firefighters to contain these fires.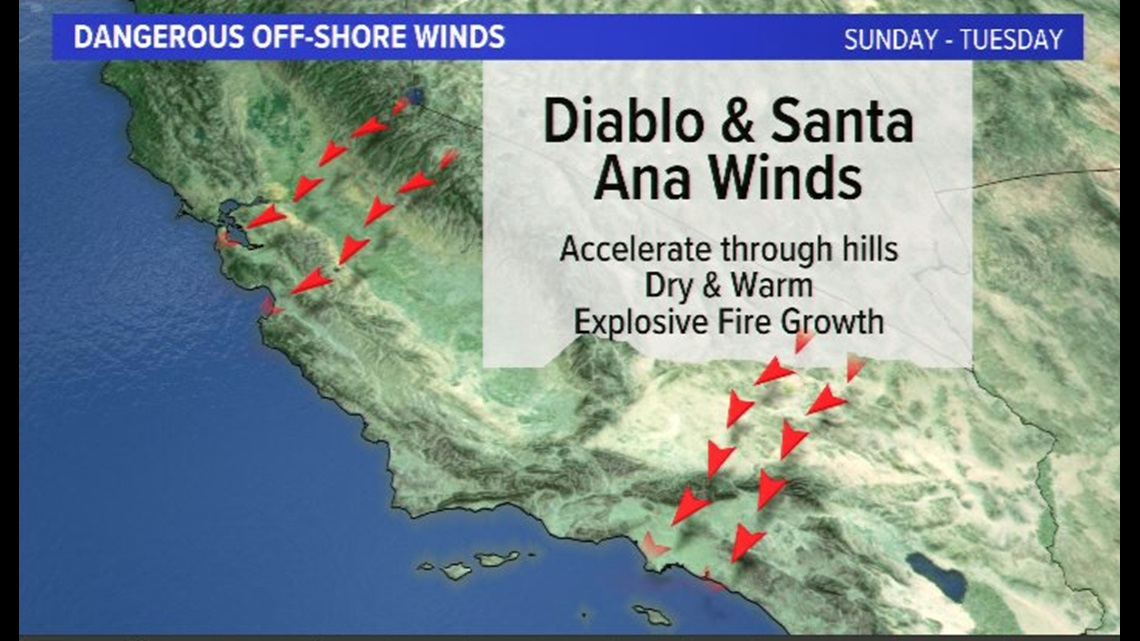 The takeaway is to remain vigilant. Cal Fire Director Thom Porter told Mercury News that California is right in the middle of peak wildfire season.
"See smoke? Call it in — don't expect somebody else already did. And if you get evacuation orders, get out so we can do our job," Porter told Mercury News.
To view a chart of the largest wildfires in California history, view below.