SACRAMENTO, Calif. — Here at ABC10, we stand for you and we are answering your questions.
One we keep getting is, "Will the heat kill the coronavirus?"
So, I decided to do a little research to find the correct answer. I reached out to UC Davis Textiles program and spoke with Professor Gang Sun of the Department of Biological and Agricultural Engineering.
He is actually working on virus-killing fabrics, so he was the perfect person to speak with about this subject.
ABC10 Meteorologist, Tracy Humphrey: If you leave your mask, clothing or package in a car on a hot day, can you effectively kill the coronavirus?
UC Davis Professor Gang Sun: So considering the triple-digit and very low humidity this week, and summer in Sacramento areas, as well as the extreme heat inside cars that may go beyond 130F, leaving the face masks in vehicles that can be heated to this temperature for over 20 minutes could effectively kill the virus. However, this is a speculation based on the above reasoning, but without scientific results.
TH: So do you have to leave your mask or cloth in direct sunlight?
GS: If the face masks are left on the dashboards that can be exposed to direct sunshine; UV rays will effectively disinfect the surfaces exposed to the sun. Then you should turn the face masks over to expose the other side as well, and also ensure the sun exposure to all surfaces.
Assuming the vehicle is left in a non-shaded area, directly exposed to the sun. Obviously the temperature inside the vehicle could reach above 130 degrees Fahrenheit and if you leave it there for more than 30 minutes. Technically, you could kill all the virus and it could be an option to disinfect your face mask.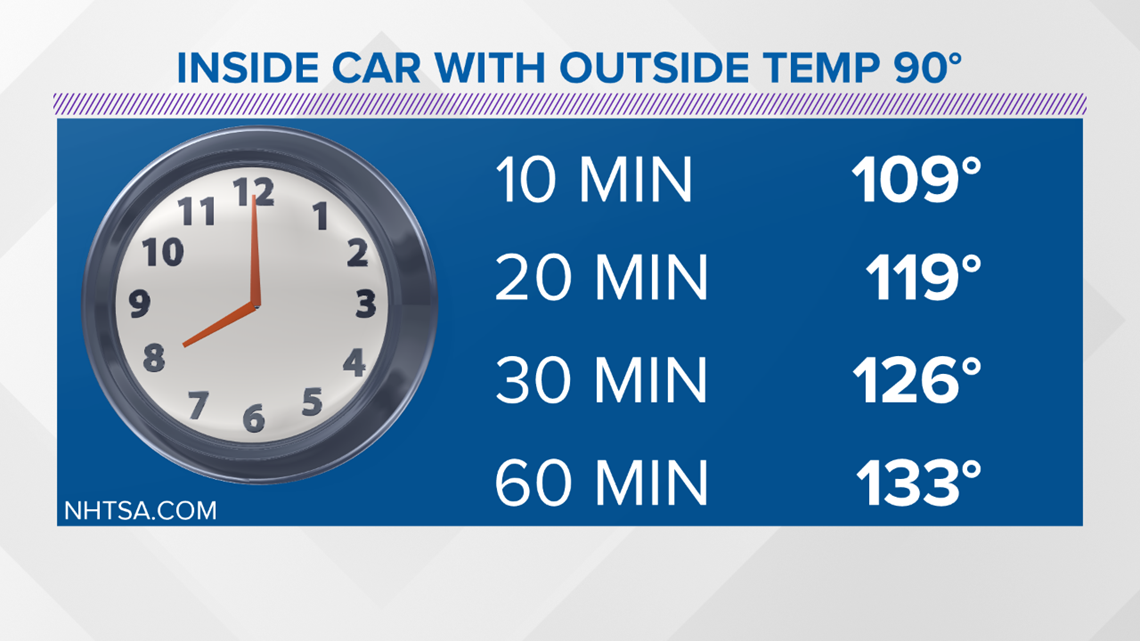 Professor Sun added that would also include cardboard packages. However, keep in mind, whatever is in the package could be affected by the high heat. So take that into consideration before leaving a package on the dash.
Here's a look at just how quickly temperatures rise inside a car if the outside temperature is 90F:
10 min: 109
20 min: 119
30 min: 126
60 min: 133
Of course the hotter the temperature outside, the less time it would take to reach 130F. For example, on a day when the outside temperature is 100F, it would take only 30 minutes for the inside of your car to reach 130F.
READ THE LATEST NEWS ON ABC10:
FOR THE LATEST CORONAVIRUS NEWS,
DOWNLOAD OUR APP: