The mild weather over the weekend has left the region and high pressure moves in to cap any mild conditions except for the morning hours.
Tuesday temperatures will move close to 90 degrees by noon and 100 in the afternoon between 4 p.m. and 6 p.m. Overnight temperatures will only cool into the 60s and the window of time to do things comfortably only lasts about six hours from sunrise to about noon.
The Sierra will see a late buildup of clouds and a chance for showers and thunderstorms between 3 p.m. and 8 p.m.
A heat advisory has been issued by the National Weather Service (NWS) for all valley locations between 11 a.m. Tuesday and 8 p.m. on Thursday.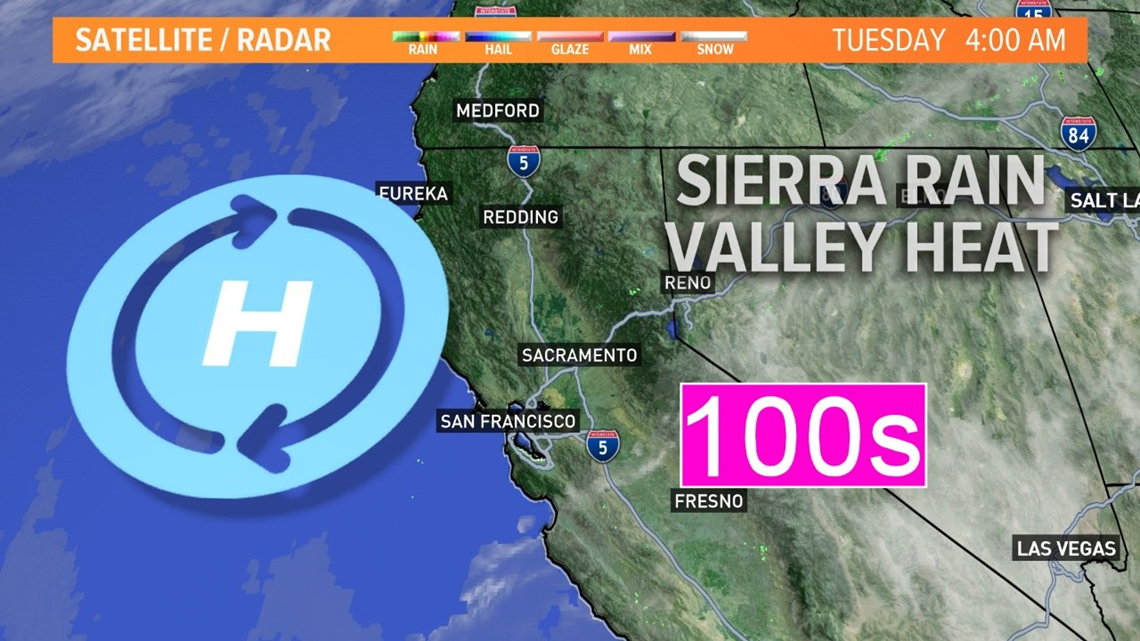 A heat advisory is important to relay a risk to health, especially for at-risk groups like kids, pets, and senior citizens. If you, or somebody you care for is not feeling well related to heat seek shade, hydrate, and move to an air-conditioned location.
The peak of the heat should arrive Wednesday with most locations topping 102 degrees.
Thursday will still be hot and close to 100 in the afternoon.
Friday will be much cooler with wind between 10-15 mph and highs in the upper 80s.
The weekend weather should be much cooler again with highs close to 80 degrees for both Saturday and Sunday.
Read more from ABC10
RAIN OR SHINE? GET THE LATEST FORECAST IN YOUR NEIGHBORHOOD BY DOWNLOADING OUR APP: