SACRAMENTO, Calif — Recent wildfires in Northern California have calmed down, and so have the winds.
The phenomena is called an inversion, and will lead to smoke and pollution becoming stagnant. Inversions occur when there's a high pressure system overhead and no low pressure close enough to help winds mix the air. Basically, clear skies and no wind.
The term inversion alone means to be in reverse of the norm. In the case of our current weather, trapped warm air is between cold Valley air and Sierra cold air. This is out of the norm for weather because although warm air typically rises, at certain elevations it also gets colder. The fact elevation isn't playing a part in cooling the air, means an inversion is taking place.
Luckily for Northern California, wildfire smoke is not settling over the Valley. The largest burning fire, the Kincade Fire, is 84% contained and west of the coastal range; not interfering with the Sacramento Valley air quality.
As clear skies have led to cooler temperatures overnight, this cold air is sinking in the Valley and the warmer air, being more buoyant, is settling in the Foothills.
This weather pattern is having an effect on all of California.
For Southern California, this high pressure system has been an air quality threat to millions. The smoke of three wildfires burning in and around Los Angeles, along with one other burning near Riverside, is trapping smoke under the inversion layer. Fortunately, some shifting of weather will be coming to our friends in the southern part of the state. Dense morning fog, and onshore/offshore flows, will help with wildfire smoke dispersion.
Residential outdoor burning has been suspended since June 17th, but agricultural burning is being allowed on a day-by-day basis. Now, with colder temperatures, fireplaces are being used. This will give the appearance of a yellow-brown tint to the sky.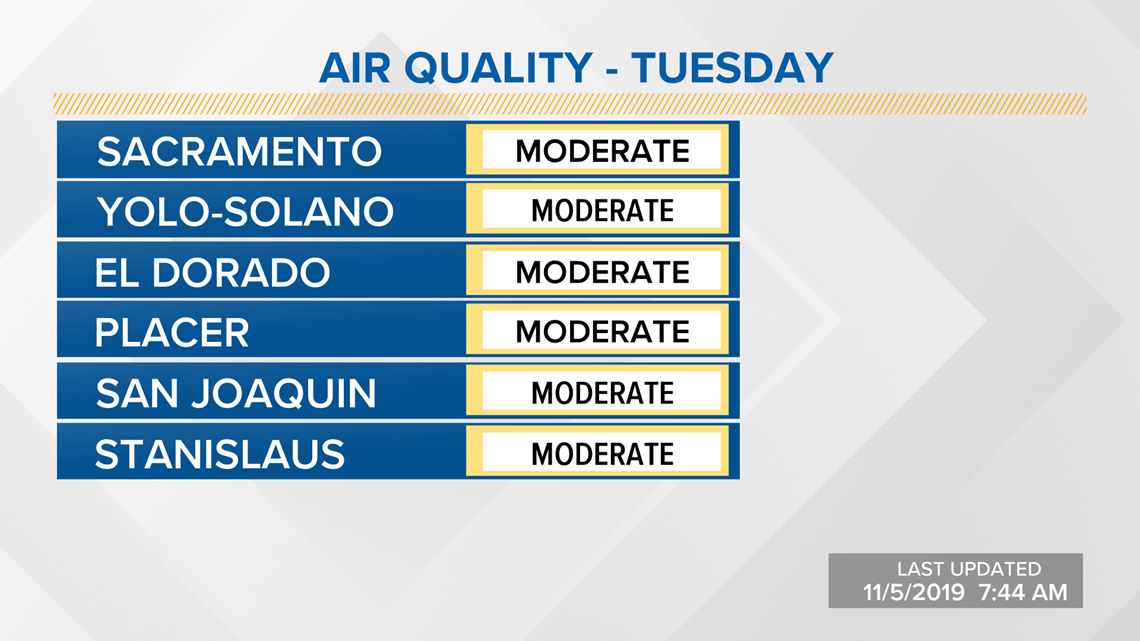 FREE ABC10 APP: