SACRAMENTO COUNTY, Calif. — May is not a month where we typically pick up much rainfall. In fact, the months where we should have picked up rainfall, we picked up very little. February was also the driest month in more than 100 years.
So, it's no surprise that Northern California's lack of rainfall this year has yet again left much of our area in drought conditions.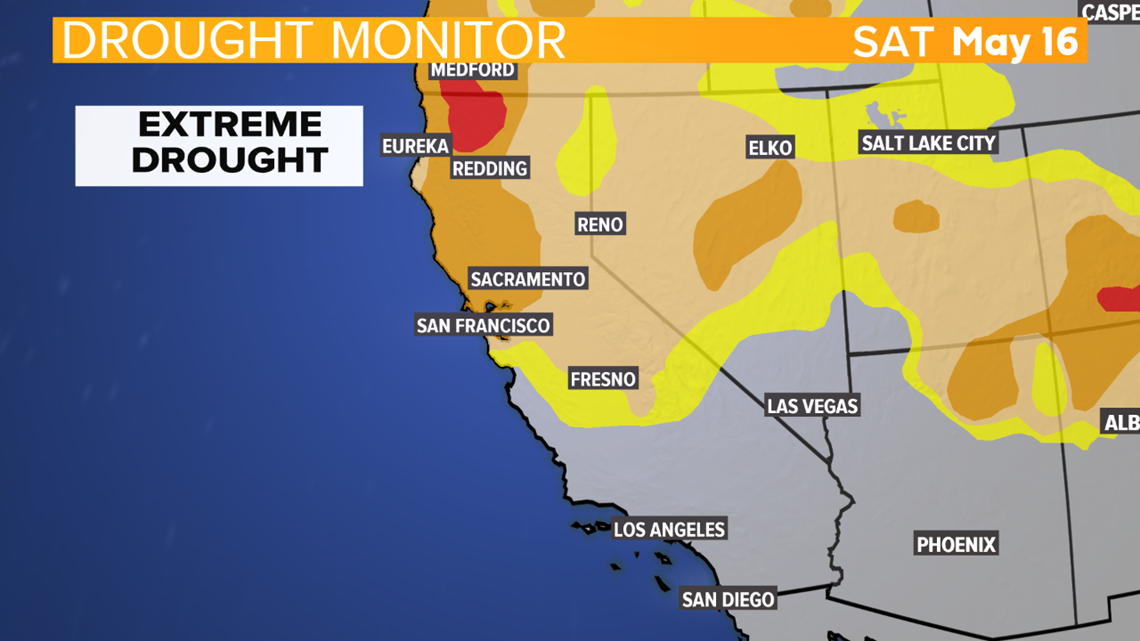 That's why this weekend's storm is right on time. The latest weather models are showing rain and snow arriving late Saturday night and lingering in the forecast through early Tuesday morning.
Here's a look at some preliminary rain totals: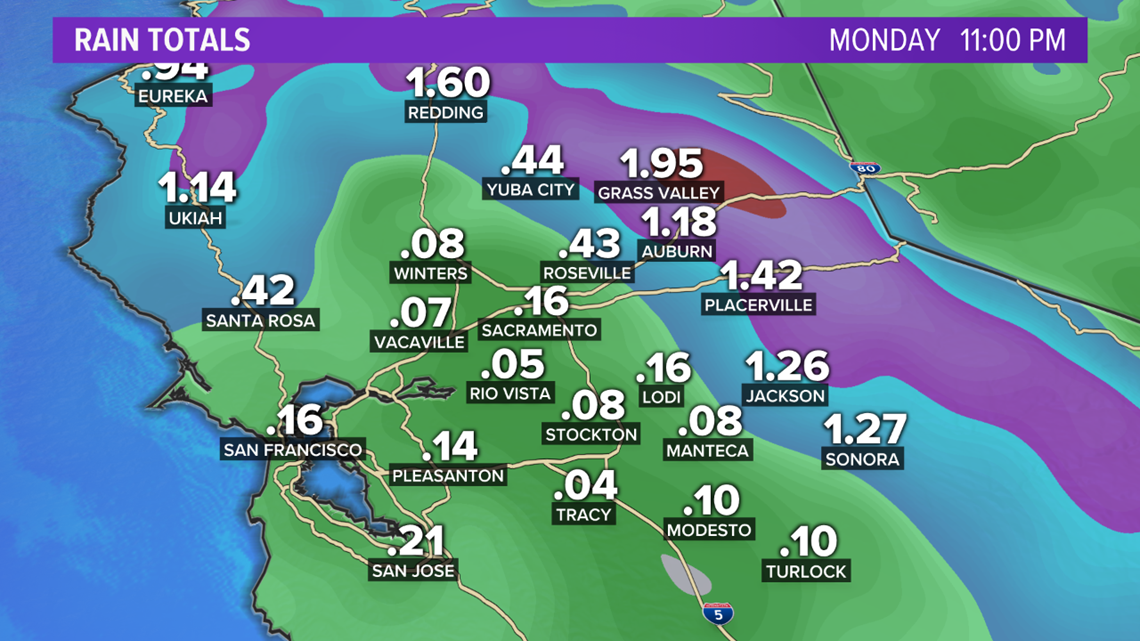 It looks like the majority of the rain will fall in the foothills with valley locations picking up just a few tenths of an inch.
This weather model shows rainfall amounts expected thru Monday 11pm:
Grass Valley - 1.95"
Placerville - 1.42"
Auburn - 1.18"
Roseville - 0.43"
Sacramento - 0.16"
Stockton - 0.08"
Snowfall totals are also quite impressive, especially for this time of the year.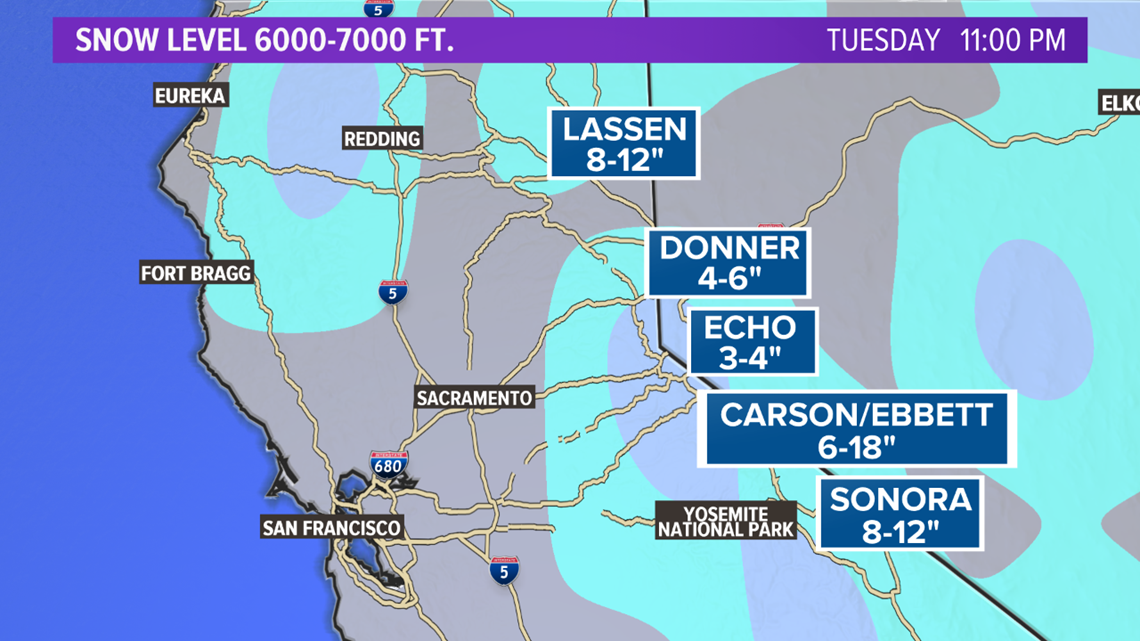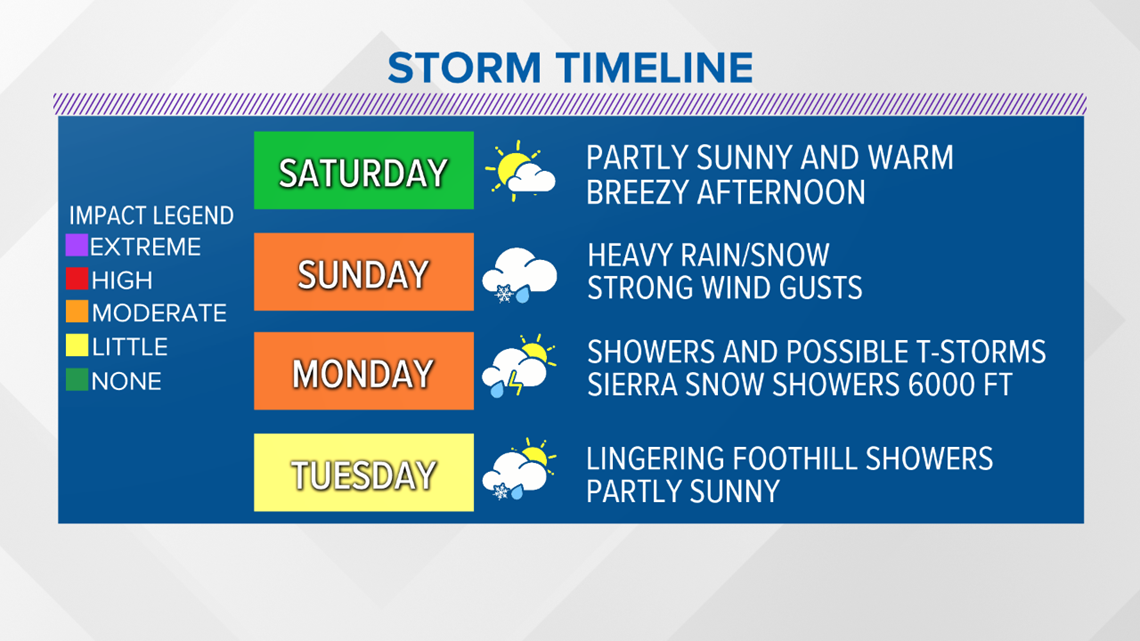 Here's a look at the storm timeline:
Sunday - Rainfall heavy at times along with snow showers for the Sierra. Strong wind gusts up to 30 mph for the Sacramento area during the day.
Monday - Showers and possible thunderstorms. Sierra snow level will fall to 6000 ft.
Tuesday - Lingering showers then partly sunny.
RAIN OR SHINE? GET THE LATEST FORECAST IN YOUR NEIGHBORHOOD BY DOWNLOADING OUR APP: