SACRAMENTO, Calif. — Snowy weather made it difficult for many to travel after the Christmas holiday, especially after a winter storm was in the path of thousands trying to head home.
As of Monday morning, the Central Sierra Snow Lab operated by UC Berkley, reported the all-time snowiest December. Snow from Sunday to Monday pushed snow totals for the month of December to 193.7", beating out the old record of 179" set in 1970.
As of Tuesday, Dec. 28, an additional 8.4 inches of snow pushed the total to 202.1", making the Central Sierra now the third snowiest month ever recorded in the Soda Springs area.
Record Rain
Additional moisture in the form of atmospheric rivers lent themselves to be pulled into low pressure systems. What that accomplished was historic precipitation from the valley to the Sierra. As a cold front tapped into more moisture, the circulation of the low was able to continue spreading it across Northern California. Occasionally, the front would stall out over an area and heavy rain was recorded.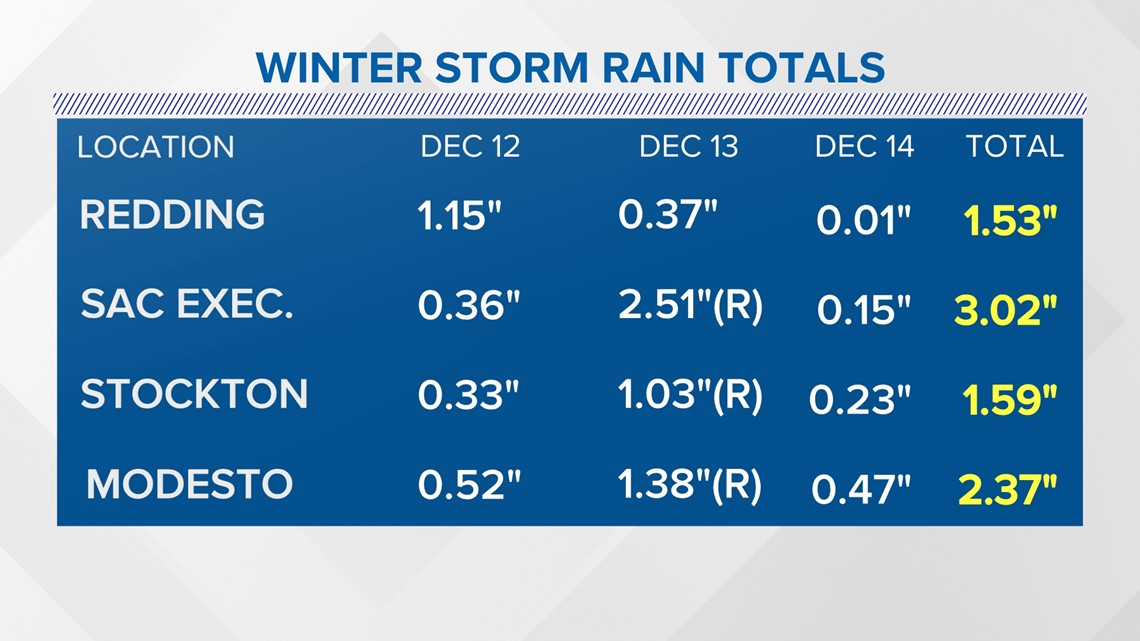 This instance happened on Dec. 13 when records were broken across Sacramento, Stockton and Modesto. The daily rainfall record at Sacramento Executive Airport was 2.51", beating the previous record by more than double. That record was 1.19" set in 2002.
The Stockton Airport also recorded a record on Dec. 13 with 1.03" of rain. The old record of 0.83 inches was set in 2020.
Modesto's Airport received 1.38" of rain on Dec. 13 from the same atmospheric river and low pressure system. It beat its record of .69" set on 2002.
Where Do We Stand Now?
Each water year is recorded beginning Oct. 1. It's a way meteorologists and climatologists can easily record water amounts monthly rather than by season.
Sacramento has now received 13.78 inches of rain this water year, greatly surpassing it's normal accumulation from October-December of 5.60 inches.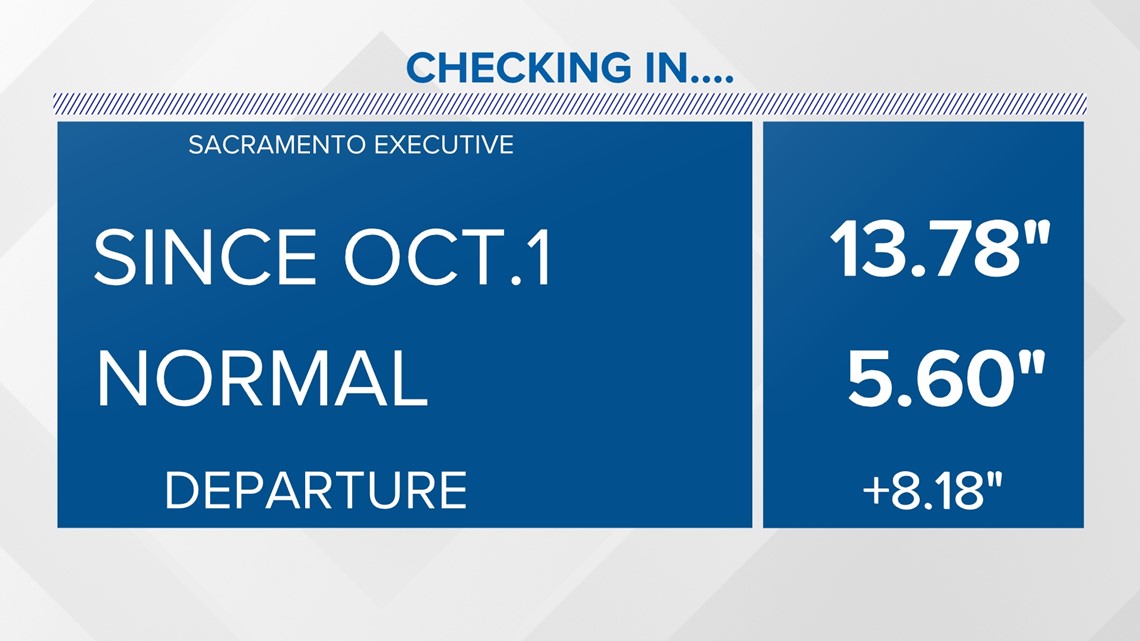 In just the month of December, Sacramento received nearly half their rainfall for this 2021-2022 water year with 6.39 inches.
Stockton recorded 3.77 inches of rain in December alone bringing the water year total to 8.09 inches. The average for this time of year in Stockton is 4.26 inches.
Modesto is just shy of 5 inches with 4.96" being recorded as of Dec. 28. The norm is 3.6 inches of rain. Last Dec. 28, Modesto only had 1.42 inches of rain.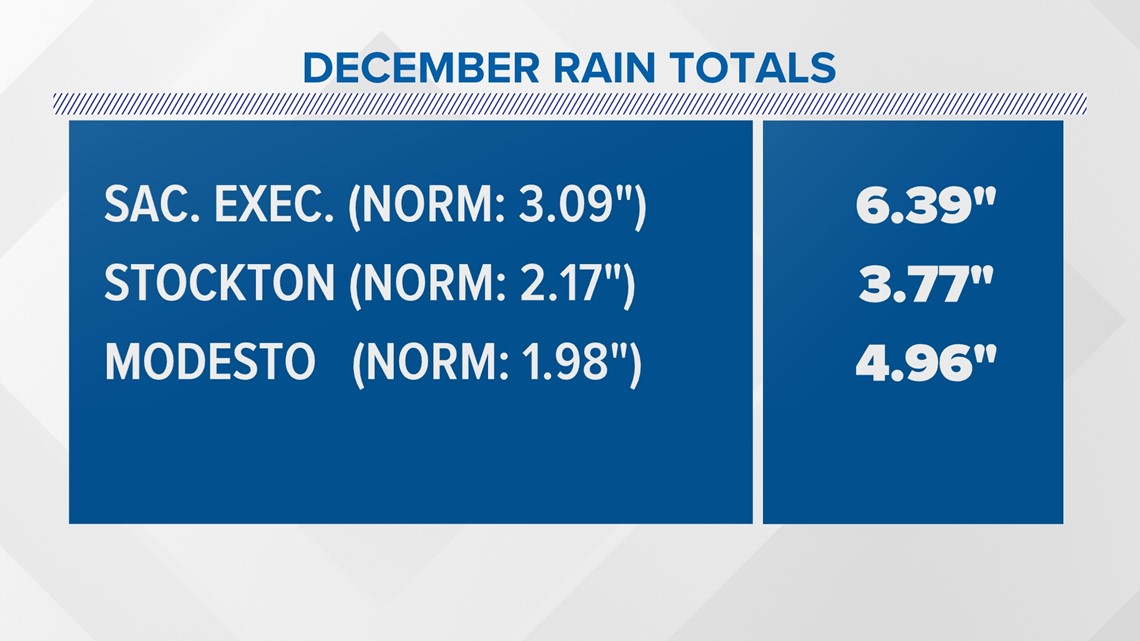 Another winter storm system is on the way and expected to bring in additional rain and snow to the forecast for Wednesday, Dec. 29.