SACRAMENTO, Calif. — A huge dome of high pressure over the area is causing moderate air quality in the Sacramento region.
The latest air quality forecast from sparetheair.com discusses how light and variable winds help to limit pollutant dispersion. In addition, areas of fog help promote particle production, in essence compromising the air quality even more.
Ongoing air quality concerns remain for Sunday and Monday due to strong morning temperature inversions, which will trap pollutants near the surface.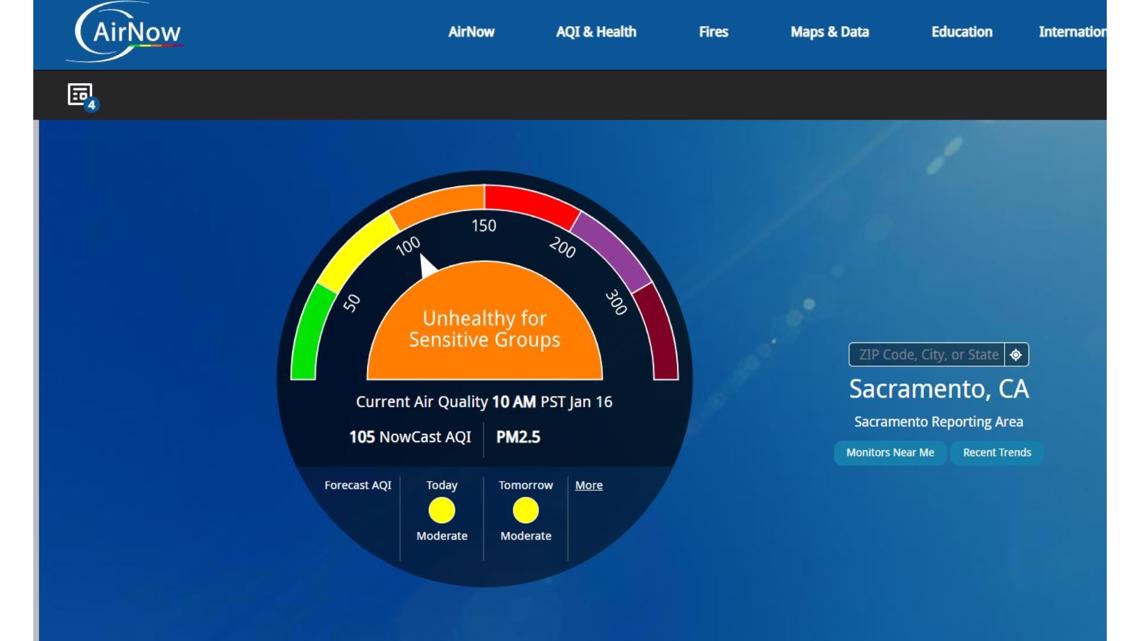 High pressure is better known as subsidence which is sinking air. This sinking air limits the opportunity for pollutants at the surface to be dispersed thereby worsening air quality.
It should be noted, tons of particulate matter at the surface help to refract sunlight which can produce some very colorful sunsets.
ABC10: Watch, Download, Read